Anocht, ar a 9 beidh Seán Ó hÉanaigh ag díriú ar an ngrúpa Creedence Clearwater Revival. Ba as California don ghrúpa, cé go gceapann daoine gur ó dheisceart na Stáit Aontaithe iad mar gheall ar stíl a gcuid ceoil, swamp rock mar a thug siad air.
Bhí ceathrar sa ngrúpa – John Fogerty agus a dheartháir Tom, Stu Cook agus Doug Clifford.Bhí aithne acu ar a chéile ó thús na seascaidí, agus chuir glór an amhránaí John Fogerty go mór le fuaim agus íomhá an ghrúpa.Bhain siad clú agus cáil amach le hamhráin a chum John ar nós Proud Mary, Lodi agus Who'll stop the Rain.Ag tús na seachtaidí tháinig deireadh leis an ngrúpa mar aonad ceoil, ach lean Fogerty air ag baint clú agus cáil amach dhó fhéin, rud atá sé fós ag déanamh go dtí an lá inniu.Sa mbliain 1993 fuair siad áit san Rock and Roll Hall of Fame.Beidh Seán Ó hÉanaigh ag díriú ar amhráin agus ar stair Creedence Clearwater Revival ar an gclár anocht.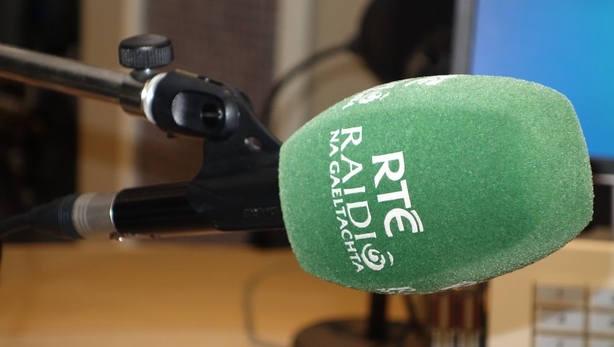 Tonight, Seán Ó hÉanaigh will be focusing on the story and the music of Creedence Clearwater Revival.The band came from California, although people assumed they were from the Deep South because of their style of music, which they called swamp rock.There were four members in the band John Fogerty and his brother Tom, Stu Cook and Doug Clifford.They knew each other from the sixties, and John Fogerty's voice added a lot to the sound and image of the band.
They found fame with songs composed by John, the likes of Proud Mary, Lodi and Who'll stop the Rain.The band broke up at the start of the seventies, but John Fogerty continued on building on his reputation, and still performs to this day on stages across the world.In 1993, they were inducted into the Rock and Roll Hall of Fame. Seán Ó hÉanaigh brings us some of their greatest songs, and the stories behind the music, on today's programme.
RTÉ Raidió na Gaeltachta, Dé hAoine 30 Iúil / Fri 30 July 9 pm