Inniu, ar RTÉ Raidió na Gaeltachta, Dé Céadaoin 28 Iúil / Wed 28 July 1.30 pm cloisfidh muid sraith coirmeacha a bheas le cloisteáil againn sa chlár seo a taifeadadh ar fud na tíre le linn na dianghlasála, le maoiniú ón gComhairle Ealaíon.
Reáchtáladh na coirmeacha mar chuid d'fhéile fhíorúil Consairtín.Go hiondúil, bíonn an fhéile ar siúl in Inis i gCo an Chláir i mí Aibreáin, ach ní fhéadfaí an ócáid a reáchtáil le dhá bhliain anuas mar gheall ar chúrsaí sláinte poiblí.Inniu, cloisfidh muid Aoife Kelly & Charlie le Brun, agus Sam & Mark Kelly a taifeadadh i dTaisce Ceol Dúchais na hÉireann, Cearnóg Mhuirfean, Baile Átha Cliath. Is í Áine Hensey a chuirfidh an clár i láthair.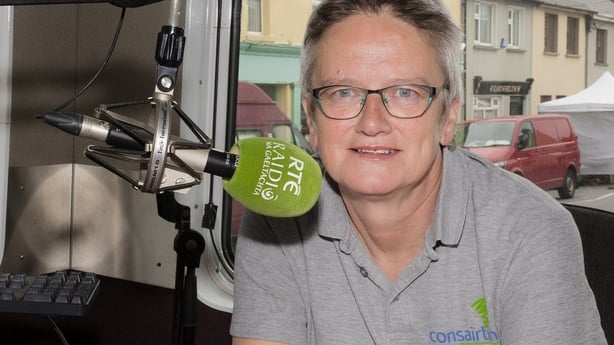 In this programme, presented by Áine Hensey, we'll hear a series of concerts with some of the country's top concertina musicians recorded during lockdown as part of the virtual Consairtín festival. The festival is normally held in Ennis in April, but public health restrictions meant the event could not go ahead for the last two years, and the concerts were organised as part of a virtual festival, and funded by the Arts Council.Today, we'll hear performances by Aoife Kelly & Charlie le Brun and Sam & Mark Kelly, recorded in the Irish Traditional Music Archive in Merrion Square in Dublin.
RTÉ Raidió na Gaeltachta, Dé Céadaoin 28 Iúil / Wed 28 July 1.30 pm