Inniu, Dé hAoine 23 Iúil ar RTÉ Raidió na Gaeltachta ag 9 pm sa tsraith seo faoin gceol Americana, beidh Seán Ó hÉanaigh ag díriú ar shaol agus ar shaothar Jackson Browne.
Is amhránaí é Jackson Browne a bhfuil ardmheas air.Rugadh é i Heidelberg na Gearmáine, agus seachas na cúpla bliain tosaigh dá shaol agus seal gearr in Nua Eabhrac, tá a shaol caite aige i gCalifornia. Sna seascaidí, agus gan é ach 17 bliain d'aois, chaith sé tamall i gcomhluadar Andy Warhol agus an Velvet Underground, ag tabhairt tionlacan ceoil don amhránaí Nico, a chan cuid de na hamhráin a bhí cumtha aige.
Chaith sé tamall gearr leis an ngrúpa ceoil Nitty Gritty Dirt Band, sula dtáinig sé faoi stiúir David Geffen agus comhlacht ceirníní Asylum.D'eisigh sé a chéad albam sa mbliain 1972, agus tá 15 albam le hábhar nua eisithe aige i rith a shaoil, gan trácht ar thaifeadtaí beo agus Greatest Hits! I measc na n-amhrán is mó cáil leis tá Take it Easy (a chum sé le Glen Frey), Doctor my Eyes, Before the Deluge agus Rock me on the Water.Tá amhráin taifeadta aige leis na Chieftains, Ray Davies, David Lindley, Crosby Stills and Nash agus Bonnie Raitt, chomh maith le chuid mhaith eile.Beidh scéal a shaoil, agus blaiseadh dá chuid ceoil, ag Seán dúinn ar an gclár seo anocht.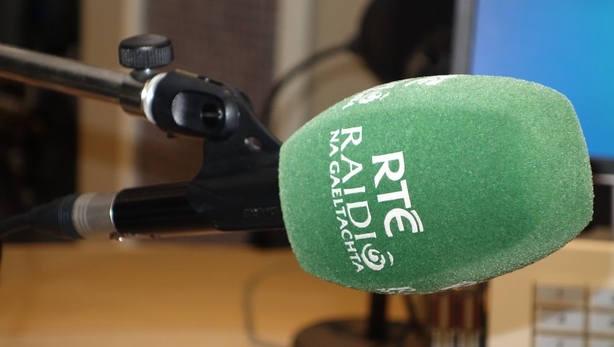 Today, Seán Ó hÉanaigh will be focusing on the life and work of Jackson Browne in this series about Americana music. Jackson Browne is a musician who commands much respect. He was born in Heidelberg, Germany, but apart from the first years of his life and a short stint in New York, he has spent most of his life in California.
In the sixties, at only 17 years of age, he spent some time playing with Andy Warhol and the Velvet Underground, playing support to singer Nico, who performed some of Browne's own compositions. He spent a short time, too, with the Nitty Gritty Dirt Band before he signed with David Geffen and Asylum Records.He released his first album in 1972, and has released 15 albums of new material to date, not including live or greatest hits albums!Some of his best known songs include Take it Easy (which he wrote with Glen Frey), Doctor my Eyes, Before the Deluge and Rock me on the Water.He has recorded songs with the Chieftains, Ray Davies, David Linley, Crosby Stills and Nash and Bonnie Rait, as well as many more. Seán will bring us his life story, and some of his music, on tonight's show.
RTÉ Raidió na Gaeltachta, Dé hAoine 23 Iúil / Fri 23 July 9 pm