Sa tsraith seo, tugann Róisín Sheehy cuairt ar choillte ar fud na tíre, áit a gcasann sí le feirmeoirí, sealgairí bídh, ealaíontóirí, amhránaithe agus staraithe le labhairt leo faoi thábhacht, faoi chumhacht agus faoi dhraíocht na gcoillte.
Inniu, ag 1.30 cloisfidh muid an clár deireanach sa tsraith agus Róisín ar thuras báid le Séamus Dunbar go hInis Uchta ar Loch Mac nÉan Uachtair ar an teorann idir Chontae an Chabháin, Co Liatroma agus Co Fhear Manach. Is dealbhóir agus saor cloiche é Séamus Dunbar.
Tá sé ina chónaí i gCluainín Uí Ruairc le fada an lá agus tá an-eolas aige ar an timpeallacht agus ar stair an cheantair. Tugann sé cuntas do Róisín ar stair na háite agus na daoine a tháinig go dtí an oileán ag teitheadh ó bhagairt nó ar oilithreacht. Sa dara leath den chlár, tá Róisín i gcomhluadar Eibhlís Ní Ríordáin in Avondale, Co Chill Mhantáin. Casann Eibhlís an chruit di agus canann sí an caoineadh Seán Ó Duibhir a'Ghleanna, ón Séú hAois Déag.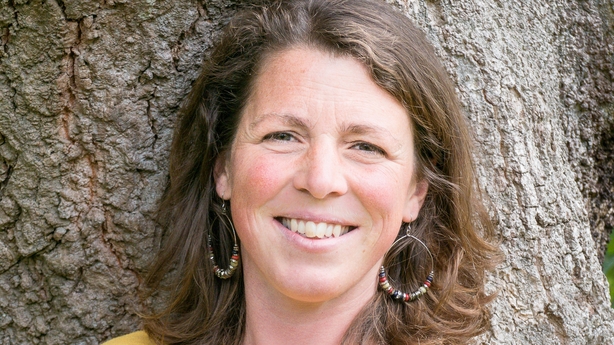 Róisín Sheehy visit forests all over the country in this new series, where she meets farmers, foragers, artists, singers and historians to talk about the importance, the power and the magical nature of forests.Today, for the final episode of the series, Róisín is on a boat trip with Séamus Dunbar to Port Island on Upper Lough MacNean on the border between Cavan, Leitrim and Fermanagh.Séamus, an artist and stone mason, lives in Manorhamilton, and has great knowledge of the area and its history and he describes for Róisín some of the people who came to the island, often escaping from threats or on a pilgrimage, and gives its history.In the second half of the programme, Róisín is in Avondale, Co. Wicklow with Eibhlís Ní Ríordáin. Eibhlís plays the harp for us and sings a lament from the Sixteenth Century, Seán Ó Duibhir a'Ghleanna.
RTÉ Raidió na Gaeltachta, Dé Céadaoin 21 Iúil / Wed 21 July 1.30 pm