Sa tsraith nua seo, tugann Róisín Sheehy cuairt ar choillte ar fud na tíre, áit a gcasann sí le feirmeoirí, sealgairí bídh, ealaíontóirí, amhránaithe agus staraithe le labhairt leo faoi thábhacht, faoi chumhacht agus faoi dhraíocht na gcoillte.
Inniu, tugann sí cuairt ar Eibhlís Carcione, file i gcathair Chorcaí. Tá an nádúr lárnach i bhfilíocht Eibhlís, chomh maith leis an gceangal atá aici leis an dúlra agus na crainn. Labhrann sí le Róisín faoi dhraíocht na coille agus conas mar a sheasann na crainn agus an t-athrú séasúir mar mheafair don ghrá agus don bhrón i saol an duine. Sa dara leath den chlár, beidh Róisín ar thuras go Loch Bhaile Uí Scanláin i bPort Láirge leis an Oirmhinneach Trevor Sargent, iar-cheanaire ar an bPáirtí Glas. Labhrann Trevor ar an gceangal a bhraith sé riamh leis na crainn.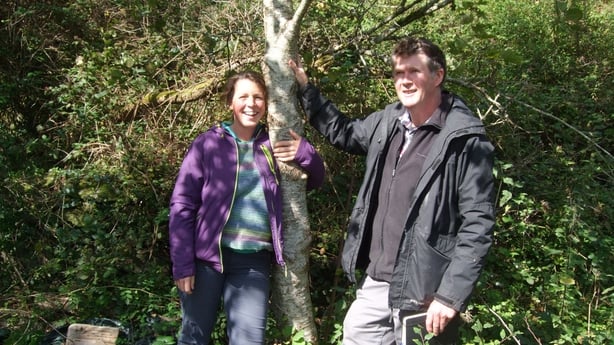 Róisín Sheehy visit forests all over the country in this new series, where she meets farmers, foragers, artists, singers and historians to talk about the importance, the power and the magical nature of forests. Today, in the first half of the programme, she is in Cork to visit poet Eibhlís Carcione. Nature is a central theme in her work, and she speaks to Róisín today about the magic nature of trees, and how their seasonal changes symolise love and sadness in a person's life. In the second half of the programme Róisín is at Ballyscanlon Lake in Co. Waterford with Reverend Trevor Sargent, a Church of Ireland Minister and former leader of the Green Party. He speaks to Róisín about the connection he has always felt to trees.