Marú inár Measc - Dúnmharú Joyce Quinn (The Murder of Joyce Quinn) @9.30pm, Wednesday 9th June 2021, on TG4
Episode 4, airing on 9th June 2021, brings us back to 1996, a year that will be remembered for the rise in violent attacks on women. On 23rd January, shopkeeper and mother of three, Joyce Quinn was murdered on the Curragh Plains not far from her shop in Milltown, Kildare. Ray, Joyce's husband, and an officer in the Defence Forces, remembers vividly the moment he became concerned when Joyce didn't arrive home. Fearing she had car trouble, he immediately began searching for her.
Their son David joined him and together the travelled the route Joyce would have taken home from work. The shop was closed when they arrived, there was no sign of Joyce. Ray soon reported his wife missing to Kildare Gardaí. 11 weeks prior to this, JoJo Dullard had disappeared, and Gardaí wasted little time in beginning a search. Less than 24 hours later Joyce's body was found. She had been beaten, raped and stabbed with a boning knife.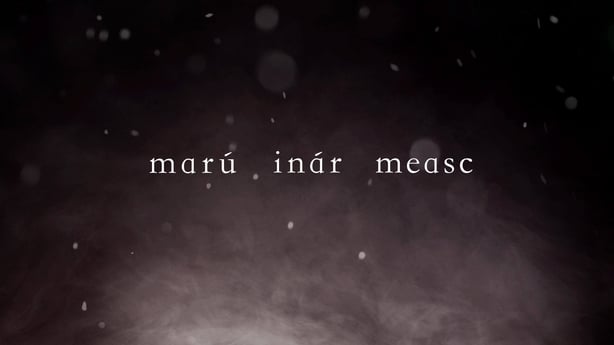 As Gardaí tried to piece together the evidence, her killer, Milltown native, Kenneth O'Reilly continued life as normal. Just after killing Joyce he had brought his girlfriend for a meal. In the days after he visited a barbers and joined in on conversations speculating on the circumstance of Joyce's death. Crucial DNA and fingerprint evidence and multiple sighting left Gardaí in no doubt as to O'Reilly being responsible. And a year and a half after killing Joyce, Kenneth O'Reilly was convicted of her murder. He was not convicted of rape. The community of Milltown remember Joyce fondly.
Friends of Joyce recall how women feared for their safety after their friend was murdered, and retired Detective Pat Donlon who arrested O'Reilly, and who remains cose to the Quinn family today recalls the impact of this murder on local Gardaí. In candid interviews with Ray Quinn, and Joyce's daughter Nicole, this episode explores the devastating impact Joyce's murder had on her young family. Ray is currently campaigning to ensure if and when O'Reilly is released, that he may not return to his home village of Milltown.
Marú inár Measc, anocht, ag 9.30 ar TG4