The Queen v Patrick O'Donnell roghnaithe do ghearrliosta na mbuaiteoirí míosúla d'Fhéile Scannán Neamhspleách Vancouver i gCeanada.
Scéal beatha Patrick O'Donnell, Padaí Mhicheáil Airt as Mín an Chladaigh, Gaoth Dobhair, a mharaigh an brathadóir cáiliúil James Carey ar bord loinge amach ó chósta na hAfraice Theas sa bhliain 1883, atá sa scannán nua.
Fadscannán drámaíochta agus faisnéise do TG4 é The Queen v Patrick O'Donnell atá bunaithe ar leabhar den ainm céanna le Seán Ó Cuirreáin atá le foilsiú go luath ag Four Courts Press.
Bhéarfaidh an saothar nua seo léargas don chéad uair ar an scáileán ar cheann de na comhchealga dúnmharaithe is suntasaí i stair na hÉireann, scéal lán le foréigean, cleasaíocht cúirte, scéiméireacht pholaitiúil agus rómánsaíocht.
Nochtfar eolas nua ann ó chomhad de chuid na Breataine a coinníodh ina rún ar feadh 100 bliain ar scéal beatha agus ar chinniúint Phadaí Mhicheáil Airt.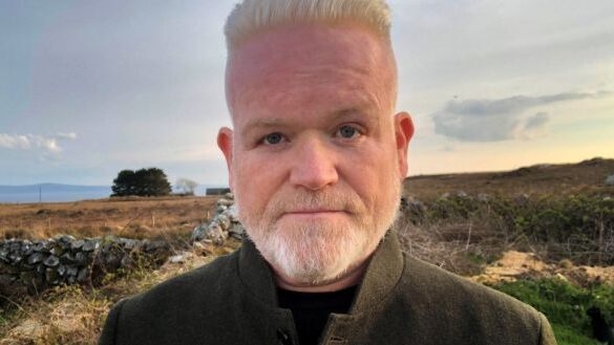 Céard a thug ar an bhfear Ghaoth Dobhair, Padaí Mhicheáil ceannaire na Invincibles James Carey a mharú? Cérbh í an bhean mhistéireach a bhí ina chomhluadar mar bhean chéile? Agus cén fáth gur iarr Uachtarán Mheiriceá agus sárscríbhneoir na Fraince Victor Hugo nach gcrochfaidh é?
Imeasc na n-aisteoirí sa scannán seo tá, Eoghan Mac Giolla Bhríde i bpáirt Phadaí Mhicheáil Airt chomh maithe le Stephen Jones, Brídín Ní Mhaoldomhnaigh agus Sophie Campbell.
Tomás Seoighe a stiúir an scannán, agus b'iad Ciarán Ó Cofaigh, Eilís Ní Cheallaigh agus Seán Ó Cuirreáin a bhí mar léiritheoirí do ROSG.
TG4, Fís Éireann agus an BAI a mhaoinigh an saothar.
Beidh The Queen v Patrick O'Donnell le feiceáil níos deireanaí i mbliana nó i dtús na bliana seo chugainn ar TG4.