A new documentary on Monday, 7 June at 11am on RTÉ Raidió na Gaeltachta examines fairies, otherwise known as the good people in Irish folklore.
Is iomaí scéal faoi shióga , na daoine beaga nó na huaisle a glacadh síos sa bhéaloideas, scéalta a bhain le na háiteacha ar chónaí na sióga, leis na cleasa a bhí ag an tslua sí agus an mí-ádh a bhain le cur as daofa.
Sa chlár seo éistfidh muid le míreanna cartlainne a taifeadadh idir na hochtóidí agus tús na mílaoise ina ndéanann daoine cur síos ar a scéalta féin faoin tslua sí, nó síscéalta.
Beidh Máire Rua Ní Ghallchóir as Machaire Loisce le cluinstin ag inse faoin uair a casadh na sióga di féin agus do ghirseach eile ina n-óige i nGaoth Dobhair, an Dr Seán Ó hEochaidh a d'oibir le Cnuasach Bhéaloideas Éireann ag inse faoi chuid den tseanchas a bhailigh sé féin faoi na daoine uaisle, Aindí Mac Dáibhéid as an Ghaeltacht Láir a dúirt go bhfaca sé féin sióga sa ghleann agus é ina ghasúr, agus beidh píosaí ceoil le cluinstin fosta a bhí luaite leis na daoine maithe. Is í Áine Ní Bhreisleáin a chuirfidh an clár i láthair.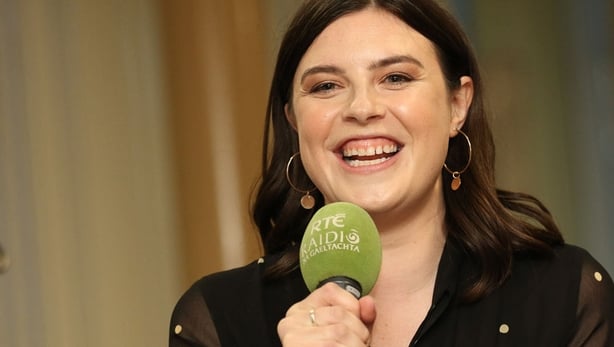 There are many stories about the fairies, or the good people, in Irish folklore, mostly about where they were to be found, the tricks they played on people, and how annoying them could bring bad luck.
In this programme we'll hear archive material recorded from the eighties to the start of the Millennium where people describe their own experiences ofthese otherworldly beings.We'll hear Máire Rua Ní Ghallchóir describe how herself and another young girl met the fairies in Gaoth Dobhair, Dr Seán Ó hEochaidh, who worked with the Irish Folklore Commission, will talk about some of the material he collected on the subject, and Aindí Mac Daibhéid will tell us about seeing fairies in the glen when he was young.
We'll also hear music that is associated with the fairy folk. Áine Ní Bhreisleáin presents.
RTÉ Raidió na Gaeltachta, Dé Luain 7 Meitheamh / Mon 7 June 11 am