Meteorologist and RTÉ Weather presenter, Joanna Donnelly writes about her latest venture, returning to the Irish language.
My husband shakes his head at me. Dhá bhliain ó shin shocraigh mé an pianó a fhoghlaim, agus bhí mé ag seinm tríocha nóiméad sa lá ar a laghad gach lá. Bím ag rith agus ag snámh agus ag déanamh yoga an chuid is mó laethanta agus bím ag rothaíocht chun oibre. Tá triúr páistí agam agus oibrím go lánaimseartha. Agus tá cardigan áran á chniotáil agam do m'iníon. Fuair gach duine eile sa teaghlach geansaí áran anuraidh, mar sin tá sé in am aici ceann a fháil. When I'm not doing all that, I read, I'm working my way through the guardian top 100 books of all time. My favourite place to read is in my garden, Is breá liom bheith ag garraíodóireacht! So when I told Harm I was taking an Irish course he just shook his head and walked away from me.
Nuair a bhí mé i mo pháiste ar scoil chuaigh mé go dtí an Ghaeltacht i samhradh na chéad bhliana. Dúirt Peadar O'Ceallaigh linn go mbeimid ag labhairt i nGaeilge tar éis an chéad seachtain, tar éis an dara seachtain beimid ag smaoineamh i nGaeilge agus tar éis an tríú seachtain beimid ag brionglóid i nGaeilge. Agus bhí an ceart aige. Agus chuir sé tús liom ar mo thuras grá don Ghaeilge. Chuaigh mé ar ais bliain i ndiaidh bliana, go Dún na nGall. Thit mé i ngrá leis an gcontae agus thit mé i ngrá leis na buachaillí. That accent, oh boy oh boy.
But then I grew up and went and fell in love, for real this time, with a foreigner, a Dutchman. Murab amhlaidh an scéal b'fhéidir go dtógfainn aon leanaí a bhí agam trí Ghaeilge, ach ba é an tosaíocht a bhí againn dár leanaí riamh ná Ollainnis a labhairt agus mar sin thógamar iad go dátheangach, Ollainnis agus Béarla.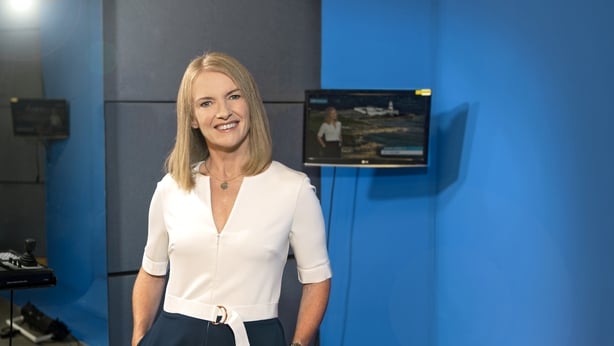 When I met Harm first I asked him to teach me some Dutch and was struck by some of the similarities in the language. Amárach/Morgen. Coinín/konijn, (random, I know, but they're the ones that always come to mind first). That hard G that isn't present in the English language. Nuair a bhí a céad leanbh, buachaill ag mo dheirfiúr chéile, roghnaigh sí ainm agus dúirt sí liom gur trua nach mbeinn in ann an t-ainm a rá. Go fiosrach, d'fhiafraigh mé cén fáth nach mbeinn in ann é a rá?! Dúirt sí toisc go raibh sé le fuaim chrua G agus nach raibh Sasanaigh in ann an fhuaim chrua g a rá. Ah! Dúirt mé, indignant. Ní Sasanach mise! Is féidir liom ainm nia mo fhir chéile a rá go raibh míle maith agat.
So now my children are that little bit more independent and they all speak Dutch just fine, I've been allowing a little more Gaeilge creep back in to my life. It's pottering around in my head. Trying to flex. Like the Tin Man, it's rusted up and unable to make quick retorts. But the little oil I've been dripping in to the cracks over the past few years is starting to make progress. Thosaigh mé cúrsa le Gaelchultúr agus tá grá mór agam dó. Níl mé iontach, ach gach seachtain a fhreastalaím ar an gcúrsa táim ag éirí níos fearr agus níos fearr agus tá na focail ag teacht níos gasta agus níos gasta. Táim chun coinneáil leis. Is mór an spraoi é a bheith á foghlaim, nílim chun éirí as!