RTÉ Raidió na Gaeltachta, Dé Luain 3 Bealtaine Mon 3 May 9.15 am
Rugadh agus tógadh an t-amhránaí sean nóis Seosamh ó hÉanaí (Joe Éinniú) in Aird an Chaisleáin, Carna. Fuair sé a chuid amhrán óna athair Pádraic, agus ó mhuintir na hAirde, mar gur ceantar é an Aird a bhfuil saibhreas amhrán, scéalta agus seanchas ann.
Sa chlár seo labhrann Mairéad Uí Chuaig ar shaol Joe Éinniú. Chaith Joe seal dá shaol sa Bhreatain sna caogaidí agus sna seascaidí, áit ar ghlac sé páirt in athbheochan na n-amhrán traidisiúnta. Chuaigh sé go Meiriceá ina dhiaidh sin, agus bhí sé ar an gcéad duine nach de bhunadh Mheiriceá é ar bronnadh gradam National Endowment of the Arts air.Labhrann Mairéad Uí Chuaig le daoine a raibh aithne acu ar an bhfear sa chlár seo, agus ar ndóigh cloisimid a chuid amhrán sa freisin. Craoladh an clár seo cheana.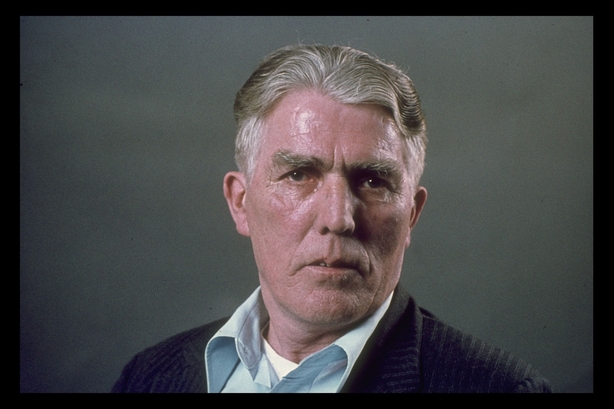 Singer Joe Heaney spent much of his life performing songs in Irish and English to a worldwide audience.He took part in the folk revival of the 60s, and shared stages with various singers such as Liam Clancy and Luke Kelly, and took part in the Newport folk festival with Bob Dylan, Pete Seeger and others. He had a vast repertoire of songs learned from his father Pádraic and from neighbours in the village of Aird an Chaisleáin in Carna in Connemara.One of the songs in Pádraic's repertoire was called 'Seven Drunken Nights'. Joe suggested to his friends, the Dubliners, that it would be a good song for them to perform. The rest, as they say, is history!
In this documentary Mairéad Uí Chuaig speaks to people who knew Joe (aka Seosamh Ó hÉanaí), and we hear samples of his own singing style.Born in Aird an Chaisleáin, Carna, he died in Seattle, USA in 1984, aged 64.This is a repeat of a programme first broadcast in 2011.
RTÉ Raidió na Gaeltachta, Dé Luain 3 Bealtaine Mon 3 May 9.15 am