Mondays @ 7.30pm from 8th March 2021 on RTÉOne
My Tribe – Mo Threibh charts the rise, fall and revival of music subcultures in Ireland from the break-dance loving Hip Hop scene to the 'Mad-for-it' Indie kids and the much-maligned Ravers to the long-haired Metallers. This bilingual series delves into the archives to reveal the fascinating origins of these subcultures while also meeting the modern-day members of these tribes. This is Volume 2 of the definitive story of Ireland's most enduring music tribes, sound-tracked by the essential anthems of these scenes including songs by Run DMC, The Pixies, Underworld and Thin Lizzy.
Episode One focuses on the ever-evolving Irish Hip Hop scene:
In a country crippled by recession in the 1980s, Hip Hop, with its gritty urban rhetoric, spoke to Ireland's youth. In this episode - DJ Eric Moore explains that seeing Malcolm McLaren's ground-breaking 'Buffalo Gals' music video was the start of his lifelong obsession with Hip Hop. We see Eric with his Clondalkin crew as they reminisce about breakdance battles and discuss how being part of this scene kept them out of trouble. For Cork DJ Stevie G Hip Hop was his era's Punk movement and he says it's a scene that is growing stronger with the creative influence of new Irish communities. Ray Cuddihy reveals his love of Irish Hip Hop, from its pioneers Scary Éire to today's artists who embrace their Irish accent when rapping.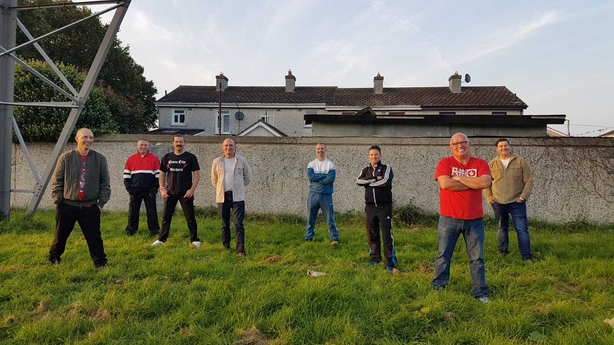 Gaelgóir rapper Seán Ó Muirgheasa believes that rapping as Gaeilge is a natural extension of our great tradition of poetry and storytelling. DJ/Promoter Mona Lxsa tells us she set up Girl Code as a network to help women get a foot in the door of the Hip Hop world in Ireland, while Galwegian rapper Celaviedmai tells us she believes that Hip Hop is a place where women should be able to express their sexuality in the same way as men. And in Belfast Hip Hop fanatic Ailbhe Ní Riain talks about the way Hip Hop makes her feel – giving her confidence, attitude and leading to lifelong friendships through this shared love of music.
My Tribe – Mo Threibh, with narration by Peter Coonan, takes the viewer behind the sensationalist newspaper headlines to discover the real Hip Hop crews, Indie kids, Ravers and Metallers and the passion, dedication and sense of belonging that their tribe gives them. These are worlds that are rarely seen or experienced on Irish television, lifting the lid on the underground scenes of these fascinating subcultures.
Mondays @ 7.30pm from 8th March 2021 on RTÉOne