Cloch le Carn is back. This time, we're taking a look at three very different people who, in their own unique way, had a massive impact on Irish culture. The first episode focuses on the man with the 'golden voice', Larry Gogan, Tuesday at 7pm on RTÉ1
Tugann Cloch le Carn spléachadh ar shaol chuid de na daoine ab fhearr aithne in Éirinn atá imithe uainn le bliain anuas, agus sa chéad chlár den tsraith nua, is ag caitheamh súil siar ar shaol Larry Gogan a bheidh muid.
Larry Gogan's career spanned almost 60 years and he is, of course, most associated with 2FM. His passion for Irish music had an immeasurable impact on the scene in this country, but he may be most fondly remembered for the "Just a Minute" quiz, more famous for the hilarious wrong answers than the right ones. However wrong the answers, the gentleman that was Larry Gogan often repeated kindly "they didn't suit you today".
Tá páistí le Larry, chomh maith le cairde agus comhghleacaithe le cloisteáil sa chlár ag caint ar an bhfear mar a raibh aithne acusan air. Mar a deir a mhac, David, "He was never driven by celebrity or the fame, he was always driven, I think, about just doing something that he liked", agus is cinnte go raibh sé sin le cloisteáil go soiléir ón raidió gach aon uair a bhí sé ag craoladh lena "golden voice".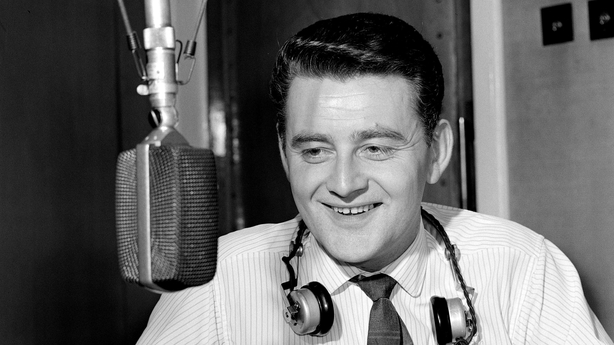 Second in the series is a look back at Jack Charlton's time in Ireland. Charlton is often credited not only with getting the Irish soccer team to the European Championships and two World Cups, but with giving the nation "a new-found confidence", as massive fan, Áine Hensey, puts it in her contribution.
Ach níos mó ná sin, glacadh leis mar dhuine againn féin, go háirithe i gcás Alan Kerins, a insíonn dúinn faoi na tréimshí a chaith Jack in B&B de chuid a thuistí - ba gheall le duine den teaghlach é nuair a bheadh sé ann. Mar a deir Alan, "he was just Jack to us, or Big Jack as we called him".
Bhí an-chion ag Jack ar Éirinn agus lean sé sin ar aghaidh tar éis dó críochnú mar bhainisteoir ar an bhfoireann sacair, ag teacht ar ais go minic chuig a theach i mBéal an Átha.
As well as hearing from Alan Kerins and Áine Hensey, Des Cahill, Seán Bán Breathnach and Charlie McGeever also share their memories of the Jack Chartlon years.
Beidh na bróga damhsa ag teastáil don chlár deireanach sa tsraith, mar ní féidir fanacht i do shuí agus an Hucklebuck á chasadh. Ar ndóigh, is ar Brendan Bowyer a bheidh muid ag cuimhneamh, agus a iníon Clódagh, a chomhcheoltóirí Paddy Cole agus Eddie Sullivan, agus Mike Murphy i measc na n-aíonna a roinneann a gcuid scéalta linn.
From dancehalls throughout this land to the bright lights of Vegas, Ireland's answer to Elvis packed venues out, starting with The Royal Showband, playing trombone in the late 50s, before becoming their lead singer, and, then later with The Big 8. Brendan rocked and Brendan rolled, but he could also captivate an audience with ballads such as Boolavogue and Danny Boy.
Triúr an-éagsúil, ach triúr a bheidh i mbéal an phobail go deo.
Cloch le Carn, RTÉ One, Dé Máirt ag 7 pm
Larry Gogan: 1 Nollaig
Jack Charlton: 8 Nollaig
Brendan Bowyer: 15 Nollaig