Starting this Wednesday at 8.30, Grá Faoi Ghlas is a brand-new dating format for couples who are already together.
Shot during the Covid 19 lockdown, it's a brand-new entertainment format devised and produced for couples going through the highs and lows of Lockdown during the Covid 19 crisis.
Narrated by 2FM's Eoghan McDermott, who gives the low-down to the audience on the reality of lockdown for couples, each week the show features two couples from Dingle to Donore and Letterkenny to Lixnaw, stopping off in Connemara, Dublin, Waterford and Cork along the way.
Couples suffering/enduring/loving lockdown together must answer a series of progressively awkward questions which they'd rather not deal with in normal circumstances.
As the show ramps up the pressure with more and more revealing questions, can they continue to stay calm and answer the questions HONESTLY, or as honestly as they dare?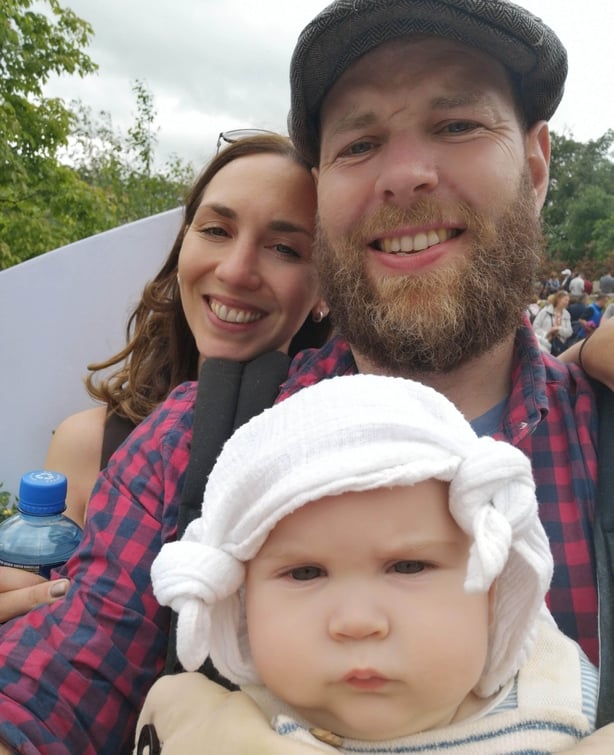 What will your partner say when asked the most intimate questions about your relationship? Worse still, what will your in-laws or best friends say about you two! For some it probably doesn't bear thinking about!
"Do you remember what your partner wore on your first date? What's their favourite song? Who has the craziest family? And what did Mammy say when I told her we were getting married?" are just some of the questions posed and answered throughout the series.
Because, yes, along the way we are also joined by part of the couples extended tribe - the in-laws/mother-in-laws, father-in-laws, best or worst friends and acquaintances.
This is "laugh along with" TV as we take our seats and watch these couples go through what for some of us would be our worst nightmares – to have to honestly answer our spouses leading questions and possibly give the worst wrong answer ever.
Tune in to TG4 Wednesdays at 8:30pm from November 18th or catch-up anytime on www.TG4.ie and on the RTÉ Player too.