Anocht ar RTÉ One ag 7.30, Evanne Ní Chuilinn takes some time out to sit in her back garden and reflect on some of the events and people that have had a big impact on her. She remembers her first encounter with the world of broadcasting when she went with her father to the pirate radio station where he worked.
"I thought that place was magical. I'd head off with my Dad to the 'radio station' and you had to climb up a ladder and get into the shed which was on top of a garage...it was falling apart, really. But it was a studio and it had a microphone, a control desk and everything...so I suppose my Dad encouraged me to go into broadcasting and journalism and to pursue that magic between the broadcaster and the audience at home."
Is cuimhin le Evanne dul ar saoire lena clann mar chailín óg sa bhliain 1987, nuair a thug siad cuairt ar Inis Ceithleann an lá sular scaoileadh an buama a mharaigh aon duine dhéag ag an Seirbhís Chuimhneacháin.
"Is cuimhin liom fós dul ann, agus Inis Ceithleann a fhescint. An lá dár gcionn, b'shin an lá gur phléasc na buamaí uafásacha in Inis Ceithlinn. Agus is cuimhin liom an cineál eagla a bhí orm an lá sin agus ag rá 'God, bhíomar ann inné.' Agus bhí an ceart ag Mam. 'Tá an-dainséar ag baint leis seo...'
Bhí tuiscint éigean agam ansin ar conas mar a bhí sé do m'athair ag fás aníos ar an teorainn. Agus is cuimhin liom a rá leis 'why can't they just make peace..... What is the point?' Agus bhí mé timpeall seacht bliain d'aois nó mar sin agus ní raibh tuiscint cheart agam ar an rud. Níor dhéan sé ciall dom agus mé óg, agus ní dhéanann sé ciall go fóill."
Roineann sí a cuimhní ar an uair gur cháiligh Éire don Chorn Domhanda sa Pheil den chéad uair:
"Is dóigh liom go raibh Italia '90 mar an chéad chomórtais dhomhanda go bhfuil cuimhne agam air. Toisc go raibh mé thart ar ocht nó naoi mbliain d'aois ag an am. Agus mar is eol do chách, bhí an tír seo iomlán tógtha leis. Bhí gach éinne ar bís. Tá gliondar croí orm ag cuimhniú siar air, agus is dóigh liom go bhfuil sé mar sin do gach duine."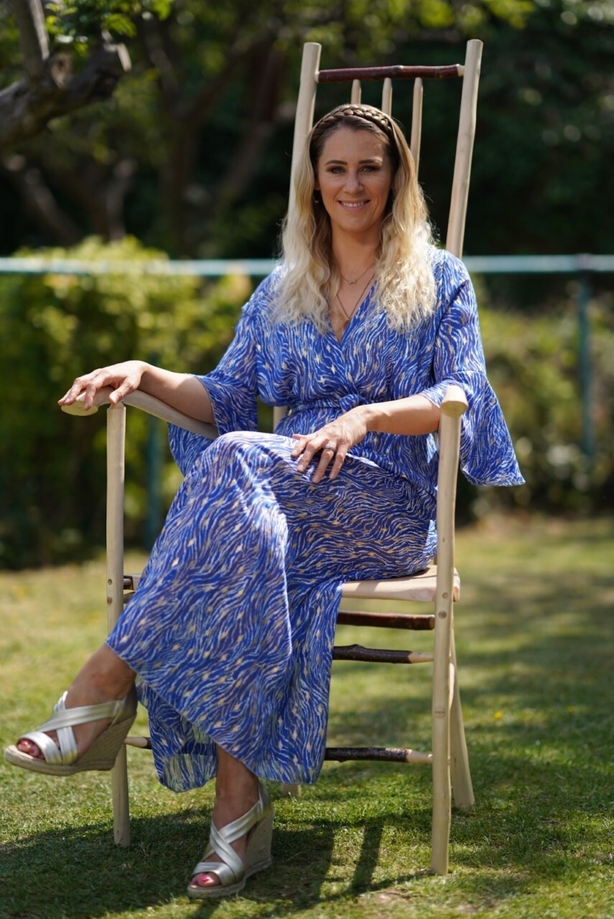 Evanne talks about the fact that she's adopted and how, at the age of nineteen, she met her birth mother who is from Tipperary. Having been brought up in the hurling stronghold of Kilkenny Evanne says:
"For everyone from Kilkenny, your whole identity is bound up with hurling - that's just how it is. But I'm adopted and I met my birth mother, Mary, when I was 19. And I found out that I'm actually of Tipperary blood. And that bothered me at first because there is so much competition between Kilkenny and its neighbouring counties especially-Wexford, Tipperary, Waterford. I'm all right about it now but in the beginning, to put it nicely, there was a lot of banter with Mary and my brother and sisters in Tipperary too."
And that importance of family is key to Evanne when she's looking back and also as she looks forward to the future:
I suppose when anybody looks back at their life, what stands out are the things that were important to them and their family. My parents and family had such a big influence on me. And I want to do that with my own children - to be together as often as possible.
I'm not sure why but anything that involves family is very important to me.
Saoi sa Chathaoir le hEvanne Ní Chuilinn – RTÉ ONE, Dé Máirt, 28 Iúil ag 7:30PM