Tonight on RTÉ One at 7.30pm, Pádraig Ó Céidigh's takes time to reflect on some of the moments that affected him over the years on Saoi sa Chathaoir, as well as taking a look to the future – is the Áras in his sights?
"Some years ago, I considered putting my name forward as a candidate in the Presidential election. After much consideration, I decided not to go ahead. I became a senator in Leinster House and I really enjoyed it. I haven't really thought too much about trying to get into the big house in the Phoenix Park, but I haven't dismissed it entirely either. We'll see what happens, but I'm not planning for it."
Taking a look back at his youth, Pádraig remembers seeing protests in Conamara.
"I saw people marching and they had placards, demanding that an Irish-language television station and Raidió na Gaeltachta be set up for the Gaeltacht areas. And at first, we didn't really understand what they were doing, but after a while we realised that if the Gaeltacht communities don't stand up and look out for each other, who will? … If you look now, at how many all-Irish schools there are and how many people are interested in the Irish language and culture. This is no longer confined to the Gaeltacht. It has swept across the whole country. And I'm so proud that the Irish people came together and that we are preserving the Irish language, culture and music. And this was all started by the 'Cearta Sibhialta na Gaeltachta' movement."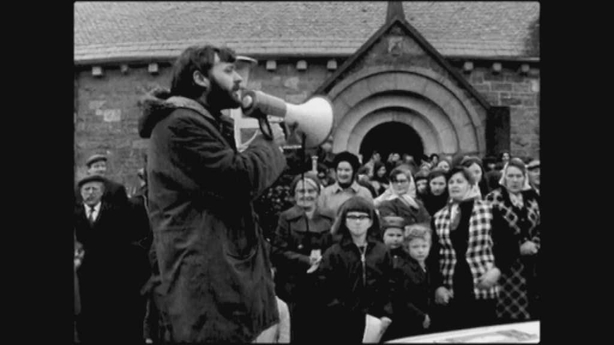 Sport is another topic that got Pádraig reminiscing, a certain match in 1980 in particular.
"Every Galwayman who was alive in 1980 remembers that year's All-Ireland when Galway played Limerick. Joe Connolly was captain of the team - he was a hero, not just for the people of Conamara, but for all of Galway. Joe's family came from Conamara, from An Trá Bháin and Leitir Móir. I was at the match with my wife, Caitlín shouting for Galway. It was a tough match. And Galway won, they beat Limerick by three points. If you look at the footage, you'll hear Joe talking in Irish … And then he called for Joe McDonagh. 'Come up here, Joe,' he said. 'Sing us a song'. And Joe sang, 'The West's Awake.' In all the years of All-Ireland finals, I don't think Croke Park ever witnessed a celebration like the one that took place that day."
The Marriage Referendum stands out to Pádraig as an example of how Ireland can lead the way on a global level.
"Think back on the 22nd May, 2015. It was a lovely, fine day. That was the day of the referendum, when we voted for the LGBTQ community. And on that day, the majority of the Irish people voted to give that community equality. And that was so important. We showed the world how to accept everyone into our homes and our hearts."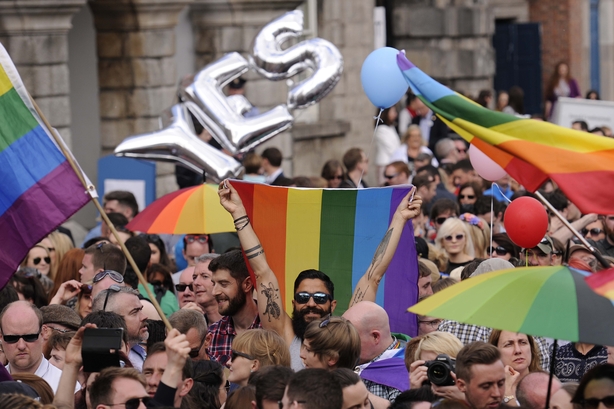 Another occasion that sticks out in his memory is Queen Elizabeth's visit to Ireland.
"When you think of Queen Elizabeth's visit to Ireland and how she turned to Mary McAleese, the President of Ireland, and spoke in Irish. That was because of the respect she has for Mary McAleese and for the President of Ireland, and consequently for the people of Ireland, ordinary people like me and you, I must say, I was very proud."
Pádraig also shares how his time at Harvard helped shape his outlook on life.
"It's important to take stock in life and ask yourself, 'Well, what can I do?' You have two choices. You can stay exactly how you are, or say to yourself: 'I want to get ahead and make
a difference.' Years ago, I got a part-scholarship to go to Harvard. I didn't tell my parents,because they didn't have the money... But years later, I managed to go Harvard. We had a lecturer in strategy, Cynthia Montgomery was her name. I'll never forget her. And on a whiteboard, she wrote: 'What is the world with you versus the world without you?' What difference will you make in the world? And I think in life, you should get up every morning with the attitude: I'll do some good, for someone in some way. And I suppose that's how I've spent my life thus far, to the best of my ability, even though I didn't always succeed."
Saoi sa Chathaoir, tonight, RTÉ ONE Tuesday July 7th at 7:30PM
Catch up on previous episodes featuring Mary Kennedy and Mícheál Ó Muircheartaigh anseo.