At a time when the country is, by choice or otherwise, quite introspective, we take the opportunity to put some well known and loved, iconic Irish personalities on the spot. They are asked to sit themselves down in the Cathaoir (chair) and up-close and personal, reveal their story of our times, the moments that shaped their lives and ours.
Mícheál Ó Muircheartaigh, Mary Kennedy, Pádraig Ó Céidigh, Aengus Mac Grianna, Mairéad Ní Mhaonaigh and Evanne Ní Chuilinn are the wise people who sit on the chair.
An tseachtain seo, Mary Kennedy atá sa chathaoir agus labhrann sí faoina saol nua agus í éirithe as a post chomh maith leis na rudaí dearfacha a tháinig as an ngéarchéim sláinte.
"Now that I'm in my sixties, and I've lived through so many different events, I think the most important thing are interpersonal relationships. Love, for your family, love for vulnerable people. It's all about people. And when we get through this difficult period, in terms of Covid 19, I hope that the understanding that has blossomed about our relationships and how important they are will continue to flourish."
They are invited to talk about and explore the moments they cherish, which will chime with all of us. They will interrogate the heroes, the mentors, events, places, culture and politics that shaped and continue to shape their lives and contributed to making them the people they have become and who we think we know.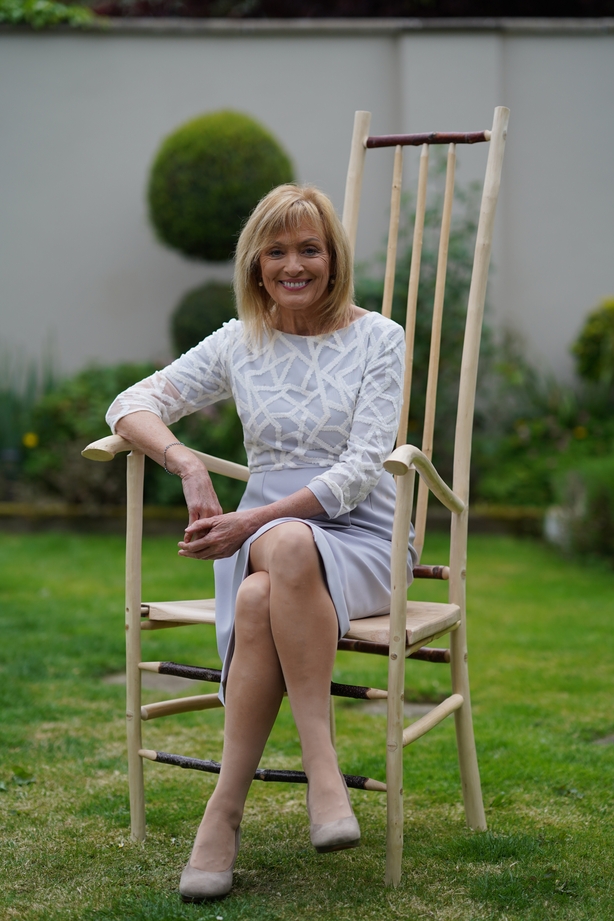 All our lives share key moments and turning points and this is what brings us together as a community. Shared experiences make up each of our unique individual lives. So whether it is the influence of personal heroes or people who have inspired us to take the road less travelled. We're as curious to know what makes them laugh as much as cry; about their first job as much, if not more than, the zenith of a career. Saoí sa Chathaoir is a challenge and a call to step outside the usual celebrity interview.
A chair has been a significant symbol of learning in the ecclesiastic, academic, and even the bardic tradition. The Cathaoir in this series is itself a bit of a character, hand crafted in Co West Meath by Jason Robards. It brings with it a certain magical elegance!
Craoltar Saoi sa Chathaoir le Mary Kennedy, anocht, Tuesday 30th June at 7.30pm on RTÉ One.