It's season 23 with the TG4 Soap Ros na Rún now broadcast on RTÉ One on Saturday morning's from February 1st at 7.50 a.m. Yet another cliff hanger from Ros na Rún, Ireland's only Irish Language and rural-based TV drama.
On the edge of a pier, Dee stares and reads the DNA results again. The numbers add up to a terrible truth that rips her world away from her. Jason is not the baby's father. But that must mean... That her husband Mack is? Her nephew wails from the car, snapping her attention back to the situation at hand.
Seeing the DNA results tripped a switch in Dee Daly, who had been going to great lengths to be a good sister. Sibling struggles seemed to be resolved. Dee had forgiven Katy, hadn't she? But the tide has turned.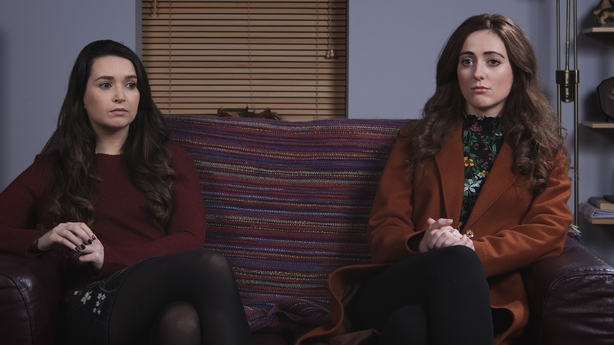 Ros na Rún is Ireland's only Irish Language and rural-based TV soap opera. It's a co-production between EO Teilifís and Tyrone Productions for TG4 and is filmed and produced in an exclusively built live TV Set in the Gaeltacht and the coastal village of an Spidéal in the Connemara Gaeltacht on the Wild Atlantic Way.
It's broadcast weekly on TG4 Tuesday's and Thursday's at 8.30pm with an omnibus on Sunday evening at 7.30pm. It's now broadcast on RTÉ One TV at 7.50 a.m every Saturday from February 1st 2020.