This Saturday is St. Brighid's Day and to mark the occasion, The dlr LexIcon, in Dún Laoghaire is hosting a family day featuring storytelling as Gaeilge based on mythology as well as a whole host of cultural activities.
Ceiliúradh ar scéalta le Futa Fata Lá 'le Bríde, déan ceiliúradh ar scéalta, ar an miotaseolaíocht agus ar ealaín na leabhar le húdair agus le maisitheoirí Futa Fata. Cuirfear trí leabhar nua faoi bhur mbráid. An Féileacán agus an Rí le Máire Zepf & Shona Shirley Macdonald. Scúnc agus Smúirín le Muireann Ní Chíobháin & Paddy Donnelly, Ar Strae le Patricia Forde & John White. Chomh maith le cuplá amhrán le Tadhg Mac Dhonnagáin (Bliain na nAmhrán, Gugalaí Gug!)
Ocáid spraíúil don teaghlach ar fad. Fáilte roimh chách. 12.30-1.30pm | Amharclann Stiúideo
This St. Brigid's Day, join Futa Fata for a special celebration of stories, mythology and the art of illustration.
Journey back in time with An Féileacán agus an Rí, author and illustrator Máire Zepf & Shona Shirley Macdonald. Muireann Ní Chíobháin & Paddy Donnelly will introduce Scúnc agus Smúirín and his lovable smell! While Patricia Forde and John White will show you a glimpse of the world in which their hero Nizar lives. Tadhg Mac Dhonnagáin may even sing a song or two!
Fun filled story and illustration adventure suitable for all the family. 12.30-1.30pm | Studio Theatre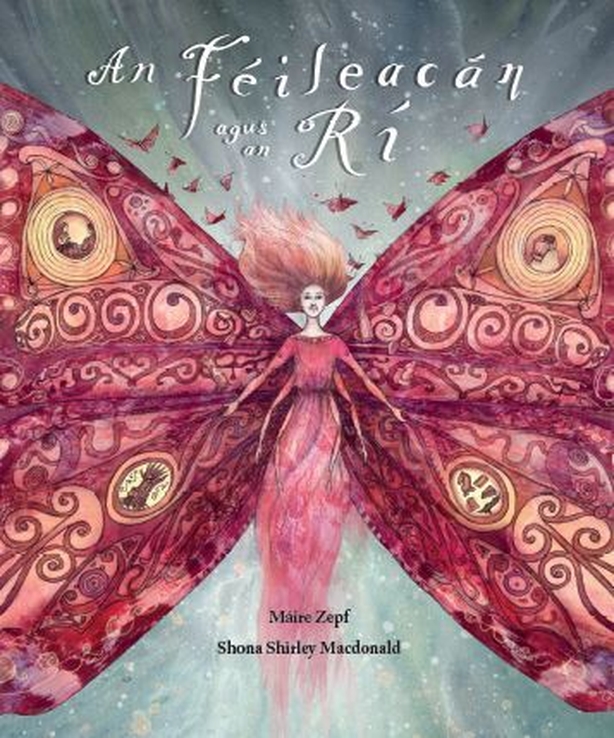 St Brigid's Crosses and Brídeóg Dolls St Brigid's Day or Imbolc is a Christian and pagan Gaelic festival celebrated on February 1st or halfway between the winter solstice and the spring equinox. At Imbolc, Brigid crosses were made from rushes and a doll like figure called a Brídeóg would be paraded from house to house. St Brigid is renowned for creativity, generosity and practicality. This workshop will involve making Brídeógs ie miniature dolls from fabric, string, ribbons, straw and wood and St Brigid's Crosses – made with freshly harvested rushes.
For more information, have a look here