Ciarán Ó Maonaigh spoke to Aoife Nic Cormaic on The Rolling Wave on RTÉ Radio One about choosing musicians for TG4's 'Sé Mo Laoch.
Ó Maonaigh, a musician himself, talks about his involvement in 'Sé Mo Laoch and his role as director of the latest, tenth series of 'Sé Mo Laoch. This series features five musicians; Steve Cooney, Pádraigín Ní Uallacháin, Patsy Hanley, Paddy Glackin and Máirtín O' Connor.
Whilst each musician has an individual story, Ciarán mentions that there are certain themes that occur regularly; generations of musicians learning from each other, for example. 'Irish society could learn a bit from traditional Irish music, breaks down the barriers', he says.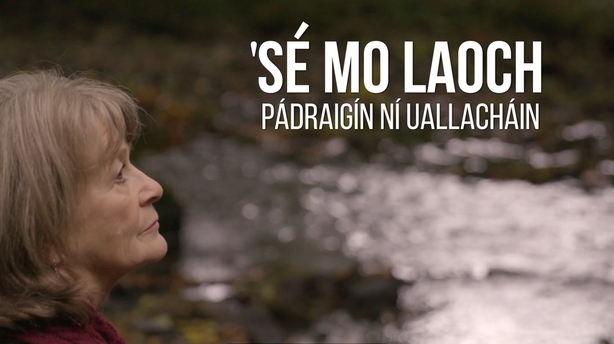 Catch up on the series to date here.
Next week's 'Sé Mo Laoch focuses on Dublin fiddle player, Paddy Glackin.

Craoltar The Rolling Wave on RTÉ Radio One Oíche Dhomhnaigh idir 9 agus 10