Johnny Óg Connolly talks to Aoife Nic Cormaic on The Rolling Wave about his father, the great melodeon player Johnny Connolly who very sadly died late last year.
Johnny Óg spoke of his father's musical ability, and the 'freshness' in his melodeon playing and how 'he loved to play' and the sense his joy in his music. Johnny Connolly was from Inis Bhearacháin, an island off the coast of Leitir Mealláin in Conamara from which you could walk to the mainland, if the tide was out on path called 'an cosán draíochta'. Johnny emigrated to England at seventeen, with one word in English until then.
Aoife describes how Johnny's first album 'created quite a stir', when it was first released. Johnny Óg describes how his father had a special talent for taking worn out tunes and 'giving them new life'.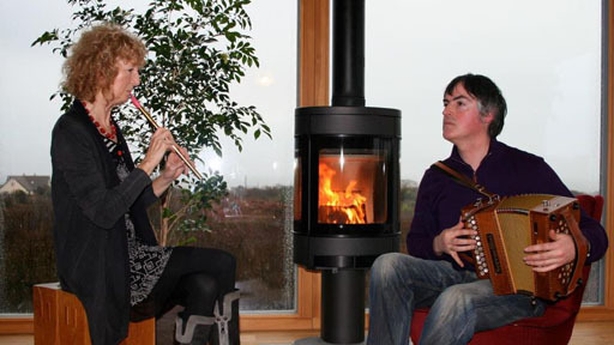 Chomh maith le hómós speisialta d'fhear Chonamara, casann Aoife ceol álainn nua ón ngiotaraí, Steve Cooney.
Craoltar The Rolling Wave oíche Domhnaigh ar RTÉ Radio One ag 9-10