Director of the tenth series of TG4's 'Sé Mo Laoch, Ciarán Ó Maonaigh writes about the success of the series and the privilege of working with his musical heroes.
A new series of 'Sé Mo Laoch continues on TG4 each Sunday at 9:30pm. The reaction to last Sunday's episode on Steve Cooney was amazing and I hope that people enjoy the episodes over the next few weeks on Pádraigín Ní Uallacháin, Patsy Hanly, Paddy Glackin and Máirtín O'Connor. Each persons musical and personal story is unique and these are the main driving elements of each individual and unique documentary within this new series of 'Sé Mo Laoch. I was personally privileged to have directed these 5 documentaries on musical greats and my utmost thanks to all the laochra and all the musicians and crew who contributed to the telling of their unique stories.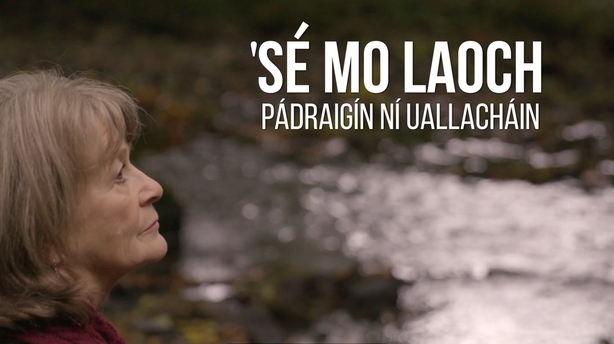 Irish traditional music has great depth to it and that depth shines brightest when you bring the individual artist into focus. They have lived the music all their lives, it's in their blood and in their bones and intertwines with all aspects of their lives. Irish music is renowned the world over and we are talking about musicians here who are the cream of the crop within their own area of Irish traditional music. Each musician at this level is unique and they all have a unique take on music and life. That is the magic of 'Sé Mo Laoch.
This is series 10 of 'Sé Mo Laoch and has been on TG4's screens since 2001 which makes it the longest running music series on Irish Television currently.
"Beauty of singing – sweetness, sureness and clarity of voice – a totally absorbing experience." Seamus Heaney ag caint faoi Phádraigín Ní Uallacháin
Féach ar @SeMoLaochTG4 Dé Domnaigh ar #TG4 pic.twitter.com/0Ki4eLq2JH

— TG4 (@TG4TV) January 14, 2020
Is iad na laochra i mbliana ná an giotaraí as an Astráil Steve Cooney, an t-amhránaí as Oirghialla Pádraigín Ní Uallacháin, Fliúiteadóir Co. Ros Comáin Patsy Hanly, Fidiléir Chluain Tarbh Paddy Glackin agus fear an chairdín as Mervue Máirtín O'Connor. Bhí siad uilig chomh fial flaithiúil liom féin agus an léiritheoir Dónal O'Connor agus muid ag dhul thart ag taifead leo. Ba ónóir agus pribhléid domhsa na cláracha uair a chloig seo a stiúradh ar cuigear laoch a bhfuil a saol caite acu ag saothrú lena gcuid ceoil.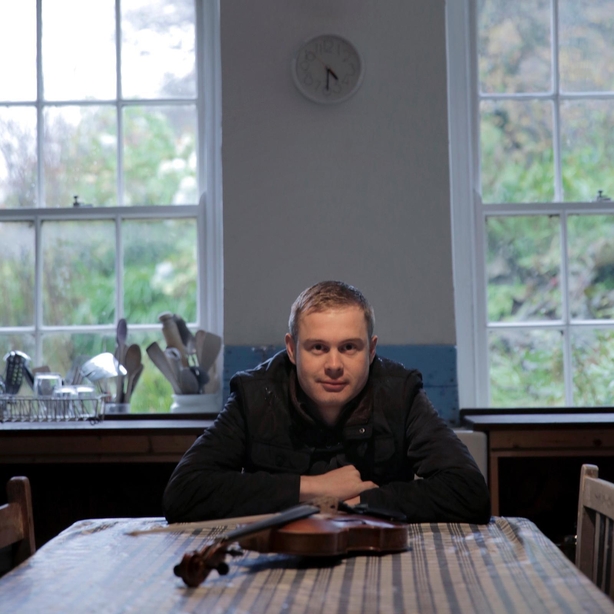 Tá doimhneacht le ceol traidisiúnta na hÉireann, tagann an doimhneacht sin chun solais fríd súile an ealaíontóra aonair. Tá saol caite acu leis an ceol, tá an ceol ina gcroí acu agus tá sé fite fuaite fríd a saol uilig. Tá aithne ar Éirinn thart fríd an Domhan mar ceann de na tíortha is ceolmhara atá ann agus tá muid ag caint anseo cuid de na ceoltóirí is fearr a tháinig amach as an tír seo ariamh. Tá achan ceoltóir ag an leibhéal seo éagsúil agus tá insint éagsúil acu uilig ar an cheol agus ar an saol. Is é sin an áit a bhfuil an draíocht ins an tsraith 'Sé Mo Laoch.
Is é seo sraith 10 de 'Sé Mo Laoch atá ag rith ar TG4 ó bhí 2001 ann. Tá breis agus 60 laoch den cheol traidisiúnta ceiliúrtha ag an tsraith go dtí seo tharr na blianta agus is é tiománaí achan clár domhsa mar stiúrthóir nó pearsantacht agus ceol an duine féin atá faoi chaibidil in aon chlár. Is é sin a thiománann luas, scéal, físiúlacht, fuaimrian agus crut gach eagrán.
Craolfar 'Sé Mo Laoch ar Phádraigín Ní Uallacháin Dé Domhnaigh ag 9.30 ar TG4