Máire Feiritéar spoke about the food traditions of old in Gaeltacht areas as well as all over the country on Iris Aniar on RTÉ Raidió na Gaeltachta. From a goose to special cakes, it's a world away from prosecco flavoured crisps!
Máire says the foodie traditions of yore in Gaeltacht areas probably echo those that were common around the country. Before the turkey made its way to Irish dinner tables for Christmas days, goose was the poultry of choice right up until the 60s, she says.
'Ceapaim gur mar a chéile a bhí sé ar fud na hÉireann. Le mo linnse, 'sé an bheatha is mó a bhí ann ná gé'
Going back as far as Tomás Criomhthain's An t-Oileánach a depiction of life on the Blasket Islands in the 1860's, lamb was eaten to celebrate Christmas. Máire mentions Christmas Eve, a day in which fasting (troscadh agus tréanach) from meat was observed until Christmas Day when a goose or a piece of lamb was produced.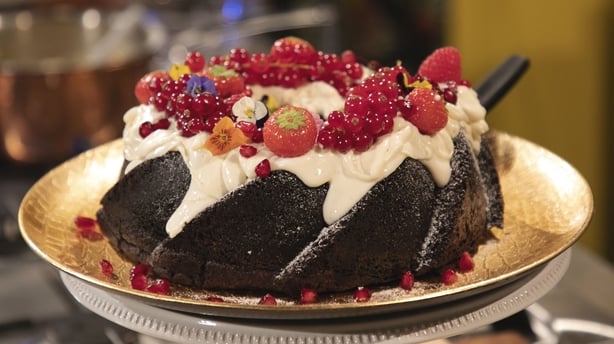 Máire remembers a superstition observed on New Year's Eve, in which people made a special effort to eat enough because if they didn't, folklore said they would go hungry for the rest of the year.
'Mura n-íosfá do dhóthain oíche na bliana úire, bheadh ocras ort an chuid den bhiain'
In the south of the country, people used to make a cake and break it on the doorpost saying 'an donas amach agus an sonas isteach', wishing for bad luck to leave the house and welcoming good luck to the house for the new year.
Craoltar Iris Aniar ar RTÉ Raidió na Gaeltachta ón Luan go hAoine idir 9.15 agus 10.15