Some of the country's biggest authors in the country ar heading for West Kerry at the end of the month. Scríobhann Stiúrthóir Fhéile Litríochta an Daingin, Sheila O' Reilly faoina bhfuil beartaithe don fhéile atá ag cur leis an saol cruthaitheach i gCiarraí.
Dingle Lit is a festival that aims to celebrate and enhance the cultural and economic life of the Dingle Peninsula, already widely known for its creativity. It will be a new, inclusive and accessible festival for adults and children focused on the literary arts – fiction, poetry and non-fiction in English and Irish – and delivered through readings, workshops and performance.
Féile í Liteartha Chorca Dhuibhne a bhfuil sé mar aidhm aici ceiliúradh a dhéanamh agus cur le saol cultúrtha agus eacnamaíochta Chorca Dhuibhne, áit atá aitheanta go forleathan maidir le cúrsaí cruthaitheachta. Beidh sé nua, fáiltiúil agus féile í go mbeidh teacht ag daoine fásta agus leanaí ar na h-ealaín liteartha – ficsean, filíocht agus neamhfhicsean as Gaelainn agus as Béarla – agus curtha i láthair i bhfoirm léitheoireachtaí, ceardlainne agus taispeántais.
Appearing at the festival are Fintan O'Toole, talking Brexit; RTÉ journalist Brian O'Connell discussing his love of reading the classified ads and how they tell a history of Ireland; best-selling author Ian Maleney exploring memoir, loss and family; Caroline Foran discusses how to turn anxiety into an ally. Mike Hanrahan, lead singer of Stockton's Wing, recounting life on the road with Ronnie Drew. We celebrate the writings of Maidhc Dainín O'Sé on Saturday 23rd, and on Sunday 24th musicians Muireann Nic Amhlaoibh, Matt Dillon and Glen Hansard will perform original pieces inspired by the poetry of Domhnall MacSíthigh.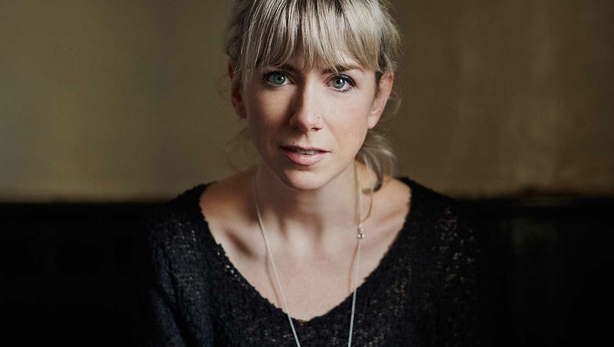 We have a trad session at 6pm on Saturday 23rd in The Dingle Pub before An Evening With Emer McLysaght and Sarah Breen celebrating Aisling with bubbles and bites in Benners Hotel.
Sunday morning begins with a seminar from Vanessa Fox O'Loughlin on How to Get Published. Followed by what will be a fascinating conversation between Úna-Minh Kavanagh and Dr Leeann Lane on what it means to be Irish.
Workshops include Creative Non-Fiction with Kevin Breathnach ; Ag Tosnú Amach ar Chonair na Scibhneoireachta Gaeilge, le Dairena Ní Chinnéide; Flash Fiction with Nuala O'Connor and a Poetry Workshop with Annemarie Ní Churreáin and Nicholas McLachlan.
Dingle Lit founder Sheila O'Reilly states, "We are committed to setting up a literary festival that is inclusive and offers events that embrace the community, as well as bringing national and international authors to Kerry. We are also committed to paying all the authors and facilitators--only the committee members are volunteers."  
For more info email info@dinglelit.ie
When: Friday, Saturday & Sunday 22nd, 23rd & 24th November 2019. 
Where: Dingle, Ballyferriter & various venues in West Kerry. See here for updates.