Over the past three years our documentary series, Ar son na Poblachta, has given our team an opportunity to examine some of the most remarkable and transformative events which culminated in our independence from Britain.
The passage of time can mean those events are sometimes viewed with a degree of detachment. But many of the more personal stories we have encountered still resonate in a very emotional way.
The story of Thomas Hodgett is one such case. Thomas was the Postmaster in Navan, county Meath in 1921. One night in February that year he was abducted from his home by three armed men, dragged through the town to the bridge over the river Blackwater where he was shot and his body thrown into the river below.
As the War of Independence was under way at the time and as Thomas was an agent of the Crown, suspicion initially fell on the local IRA. But the facts of the case did not fit this convenient narrative. Grace Hodgett, the Postmaster's wife, believed members of the RIC were responsible. She wrote to many people in high authority, including the Prime Minister, Lloyd George, and even King George to seek their help in establishing the truth. But her pleas fell on deaf ears. Those responsible for the murder of Thomas Hodgett were never brought to justice.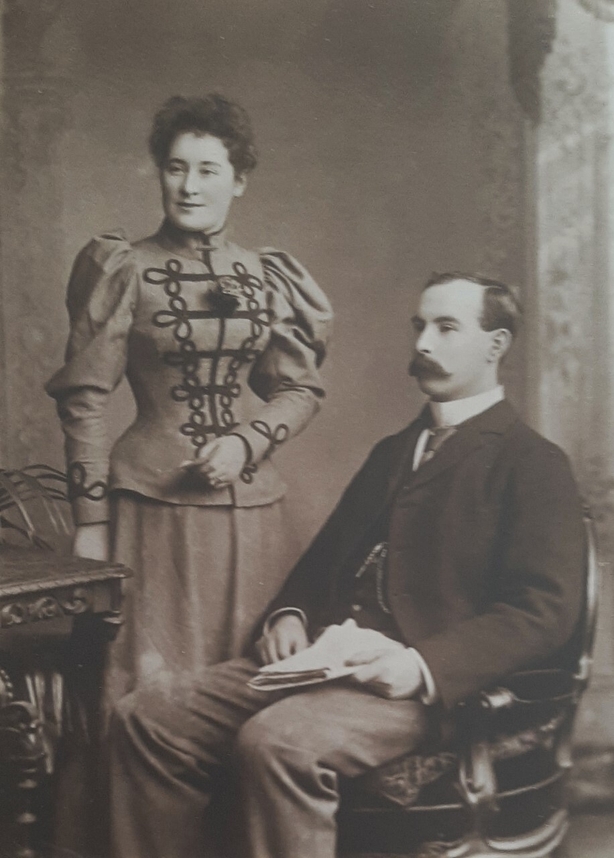 Jim Carson is the grandson of Thomas and Grace Hodgett and we met him in the course of making our documentary. Jim's mother, Elizabeth, the daughter of Thomas and Grace rarely spoke to him about the incident. But he has always been intrigued by the story.

Some years ago Jim brought his elderly mother on a tour of those parts of the country where she had lived as a child. Their last stop was in Navan. They stood together on the Blackwater bridge, where Thomas had been murdered, gazing in silence into the dark waters below. Quite unexpectedly, an elderly gentleman, a local man, who happened to be passing by, approached them and asked if they knew of the story of Thomas Hodgett. He proceeded to explain to them how Thomas had been murdered and his body thrown into the river. Five weeks had passed before the body was spotted by two young boys who were fishing downstream. He identified himself as one of those boys.

This chance meeting on the Blackwater bridge reminds us how the tragic death of Thomas Hodgett had a profound impact not just on his own family but on others in the town of Navan who were unwittingly drawn into his story.
Thomas Hodgett: Dílseoir Feallta will be broadcast on RTE1 at 7pm on Tuesday, 22 October