In the final installment of her Gaeltacht series on RTÉ Radio One's Drivetime, Lorna Siggins speaks to experts about their perspectives on the language and its future.
Siggins says the seminal report of 2007 (COMPREHENSIVE LINGUISTIC STUDY OF THE USE OF IRISH IN THE GAELTACHT) forecast the death of Irish as a community language had a 'seismic impact' at the time but the state's response has been criticized for bypassing many of the recommendations in the report.
Professor Gearóid Ó Tuathaigh outlined to Lorna how these Gaeltacht areas faces the exact same challenges as other rural areas; employment, quality of life, services but emphasized that these areas are 'of course not the same as other rural communities. The defining, distinctive and exceptional feature of these very vulnerable communities is the communal language, which is Irish.
Professor Ó Tuathaigh says the survival of Irish as a dominant, communal language 'cannot be guaranteed indefinitely unless major steps are taken to arrest the decline and the erosion and to reverse it where such is possible'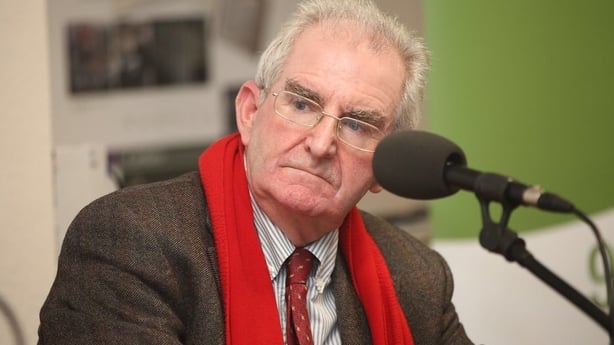 Professor Jim Mc Closkey describes Gaeltacht communities as 'incredibly resilient' and culturally and intellectually vibrant' despite coming under 'tremendous pressure to conform and be the same as everybody else'.
Drivetime is broadcast on RTÉ Radio One from Monday to Friday 4.30 - 7pm