Beginning Tuesday 10th September on RTÉ One 19.00, The Geansaí returns with a new series focusing on Ireland's sporting communities and their stories.
In the first of three episodes - Parkrun, thousands of people, up and down the country, are doing it, at the same time every Saturday morning and they've done it over 1.5million times...it's free, it's fun and for everyone!
A worldwide phenomenon Parkrun came to Ireland in 2012 and currently there are 5km free timed runs organised by volunteers every Saturday at over 90 locations right across the country. The Geansaí gets a flavour of the passion and the stories behind just some of the runs and the runners.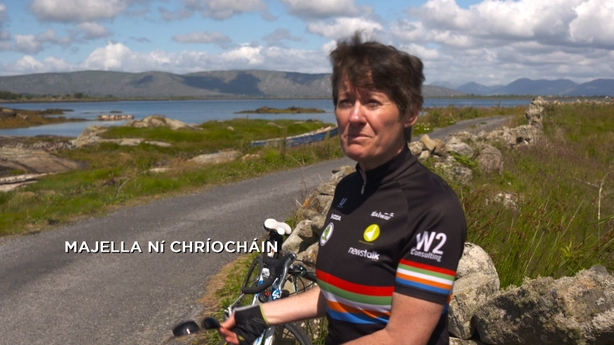 "Nuair atá tú ag rith..... airíonn tú go bhfuil tú i do pháiste arís agus b'fhéidir gur b'shin an rud is fearr a thaitníonn liomsa ... Ní airím aois ar bith nuair atá mé ag rith." Majella Ní Chríochán, Co. Na Gaillimhe.
The GEANSAÍ - 100 bliain ag Snámh- Dé Máirt 17ú Meán Fómhair ar RTÉ One ag 19.00
The second episode of the new series of The Geansaí, focusing on Ireland's sporting communities and their stories, marks the 100th Liffey Swim from near the Guinness Brewery to Custom House Quay. This year because it's such a special year there's been a huge demand to enter the 2.2km race which the highlight of of the year for Leinster Open Sea Swimmers. Over 600 men and women qualified to brave the Liffey's waters but the excitement belies the hard work, training and qualifying competitive swims up and down the coast that have gone into getting each of them ready for the big day.
The 2019 Liffey Swim went ahead despite fears about the quality of the water due to sewage overflows after recent heavy rain.
Is féidir leat breathnú siar ar an tsraith dheireanach den Gheansaí anseo