The Irish language is attracting a small but enthusiastic following in areas of Belfast that would be considered Unionist heartlands as Oisín Ó Cuilleanáin reports on RTÉ Radio One's Morning Ireland.
Oisín spoke to Linda Ervine about why she began to learn Irish and how others have followed suit. The students spoke about how they viewed the language as 'politicised' and how the classes had helped them 'understand the culture'.
One of the teachers in Turas, Caoimhe Ní Chathail spoke to Oisín about her family's reservations about her going to teach the language in loyalist, east Belfast:
'I'm from West Belfast, from a nationalist area. When I first said I was coming to East Belfast to teach Irish, my family probably had a few reservations about it and asked a few questions around 'will they know what religion you are and they'll know you're Catholic because your name is Caoimhe and they'll know you're a nationalist... my response was, 'I'm going to tell them straight where I'm from, what my background is, who I am. Because, I think if you're up front with people, then they kind of trust you more'.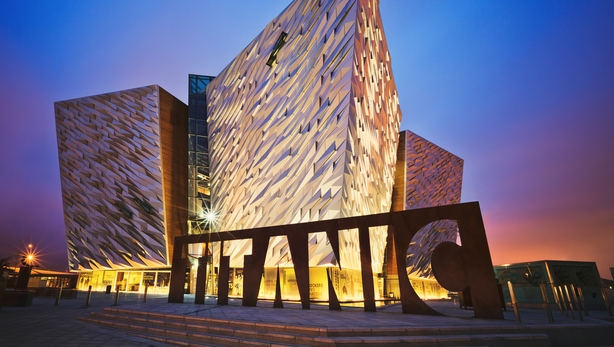 Craoltar Morning Ireland idir 7 agus 9 ar maidin ar RTÉ Radio One.