Every year, Imram, the Irish Language Literature Festival serves up the most dynamic, interesting take on contemporary literary culture. Seo cuid de na himeachtaí a spreag ár gcuid spéise.
Is é an t-ealaíontóir i gcónaí a bhíonn ag iarraidh an rud doráite a rá, a deir Fintan O'Toole, eagarthóir Modern Ireland in 100 Artworks (Acadamh Ríoga na hÉireann i gcomhar leis an Irish Times). Is leabhar é atá maisithe go haoibhinn agus a thugann spléachadh dúinn, tríd an ealaín is an litríocht, ar stair na hÉireann ó 1916 go dtí 2015. Léiriú ilmheánach é Siar agus Aniar ar na scríbhneoirí Gaeilge próis agus filíochta atá sa díolaim seo. Máirín Nic Eoin a bhí mar chomhairleoir Gaeilge agus a roghnaigh míreanna a bhaineann le tírdhreach, pobal agus cultúr Chorca Dhuibhne.
'It is always artists who are trying to say the unsayable' states Fintan O'Toole, editor, in his introduction to Modern Ireland in 100 Artworks. This beautifully illustrated book - published by the Royal Irish Academy in association with the Irish Times – charts the history of Ireland from 1916 to 2015 through its art and literature. Siar agus Aniar is a multi-media performance of poetry and prose by influential Irish language writers featured in Modern Ireland in 100 Artworks. The book's Irish language consultant Máirín Nic Eoin has selected texts that explore Irish language literature's deep associations with the landscapes, people and culture of west Kerry.
Featuring work by Tomás Ó Criomhthain, Máire Mhac an tSaoi, Seán Ó Ríordáin, Michael Davitt, and Nuala Ní Dhomhnaill – read by Dara Ó Cinnéide, Ailbhe Ní Ghearbhuigh, Louis de Paor, Séamus Barra Ó Súilleabháin and Dairena Ní Chinnéide. The performance will feature music by Colm Ó Snodaigh and screen projections by Margaret Lonergan.
Wed 17 October 2018, 20:00 – 21:00 The Royal Irish Academy, 19 Dawson Street, Dublin.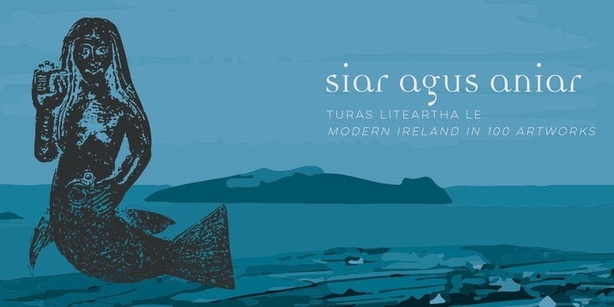 File, úrscéalaí, drámadóir, craoltóir, colúnaí, aistritheoir, criticeoir, údar don aos óg - bhain an-éagsúlacht agus scóip leis mar scríbhneoir. Bhí sé ar dhuine de sheanfhondúiri INNTI, i dteannta Mhichael Davitt, Nuala Ní Dhomhnaill agus Gabriel Rosenstock, tréimhseachán filíochta a raibh an-tionchar aige ar fhriotal is ar mheon na nua-éigse.
Lárthéama ina shaothar ab ea an choisíocht agus sna leabhair dheireanacha uaidh Oilithreach pinnagus Camino de Santiago: Poems, poemas, dánta,roinn sé a chuid smaointe linn faoi na tírdhreacha agus na daoine a bhí roimhe ar an gCamino.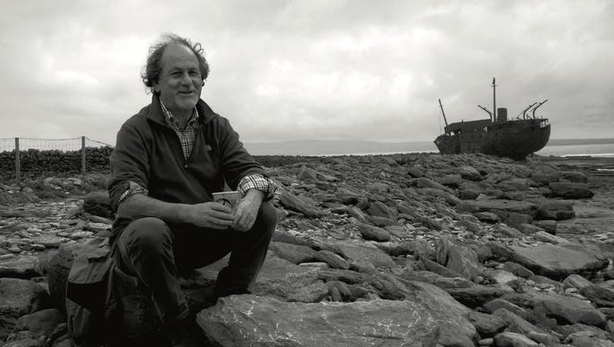 Poet, novelist, dramatist, broadcaster, columnist, translator, critic and children's author - Liam Ó Muirthile was a writer of extraordinary diversity, depth and breadth. Tonight IMRAM celebrates the many facets of Liam's life in a special gala performance of the very best of his work. Liam's poetry will be read by Greg Delanty, Louis de Paor, Ailbhe Ní Ghearbhuigh, Cláir Ní Mhuirthile and Gabriel Rosenstock. Diarmuid de Faoite and others will perform excerpts from his plays, and acclaimed musicians Peadar Ó Riada and Philip King will perform new music inspired by Liam's poetry.
Wed 17 October 2018, 20:00 – 21:00- The Royal Irish Academy, 19 Dawson Street, Dublin.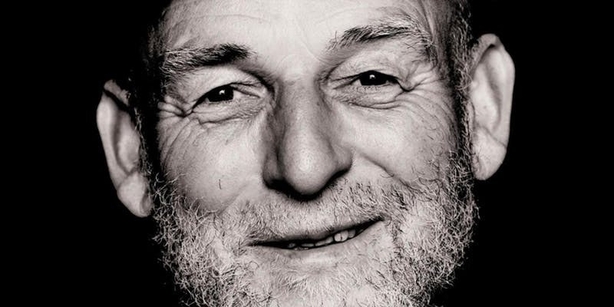 Saolaíodh Domhnall Mac Síthigh - nó Danny Sheehy mar ab fhearr aithne air - i gCorca Dhuibhne. File, staraí áitiúil, feirmeoir, iascaire, fear seanchais, é ag baile ar muir is ar tír. Scéalaí nótáilte ab ea é agus an-mheas air mar threoraí siúlóide. I measc na leabhar uaidh tá cnuasach filíochta Súil Seilge; Allagar na gCloch, cur síos dhátheangach ar fhallaí cloch Chorca Dhuibhne; agus an leabhar móréilimh Fan Inti a bhain le saoirseacht bháid agus seanchas na naomhóige.
Domhnall Mac Síthigh - also known as Danny Sheehy - was born and lived in Corca Dhuibhne. A poet, local historian, farmer, memoirist, fisherman, a man at home on sea or land, he was a remarkable storyteller and well-known for his guided walks.
IMRAM remembers Danny in a special night of talk, poetry, music and song - featuring Breanndán Ó Beaglaoich, Paddy Bushe, Simon Ó Faoláin, Bríd Ní Mhoráin, Tadhg Ó Dúshláine, Dairena Ní Chinnéide, Peadar Ó hUallaigh and Seán Mac an tSíthigh. Curated by poet and broadcaster Cathal Póirtéir, who will be fear an tí for the event.
Tue 16 October 2018, 20:00 – 21:00- The National Maritime Museum Haigh Terrace, Dún Laoghaire.
For more information on this year's programme for Imram, check their eventbrite page here.