As we know, Gaeilge isn't just for Seachtain na Gaeilge, it's an everyday treat and a privilege for those who speak more than a cúpla focal. However, Seachtain na Gaeilge le hEnergia does remind those who don't get to use their Gaeilge where and how to use it.
1. If you use social media, follow the hashtag #snag20 and see what's going on around the country. From bikes and bia to tours of some of our best museums, you'll be pleasantly surprised. While you're at it, Make sure to follow this year's ambassadors; presenter, author and social media star, James Kavanagh, presenter and producer, Gráinne Mc Elwain agus Irish rugby player, Eimear Considine to see how they're celebrating the festival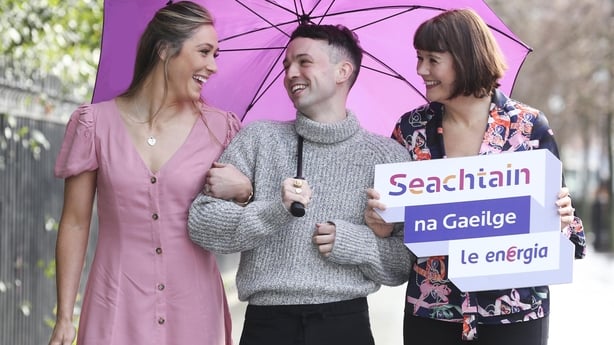 Curigí tús le Seachtain na Gaeilge le Energia #SnaG20 le beagán rothaíocht 🚲 (& Bia 🍴)

Baidhsicil & Bia go Binn Éadair Dé Domhnaigh seo 1 Márta óna 10:30

Fáilte roimh gach leibhéal Gaeilge & gach leibhéal rothaíochta

Cláraigh (saor in aisce) ag https://t.co/WtohmYOSKM pic.twitter.com/CyZD3AMuje

— Aodhán Ó Deá (@aodhanodea) February 25, 2020
We are delighted to welcome back #ChatterKids for this adorable Irish language themed workshop as part of @SnaGaeilge on Tuesday 10 March! Perfect for ages 15 – 36 months and suitable for complete beginners, you don't have to know any Irish to take part. https://t.co/3MYV8su9aT

— EPIC The Irish Emigration Museum (@EPICMuseumCHQ) February 25, 2020
2. Have you downloaded DuoLingo? If vocab is where you fall down, it's a fantastic app to kickstart your learning or jogging your memory.
3. Switching up the content you're consuming is an easy one; if you're a reader, get down to your local library and get a book or check out what An Siopa Leabhar has to offer. If you're more of a listener than a reader, check out RTÉ Raidió na Gaeltachta, from current affairs to the best in culture, they cover the lot.
Into podcasts? Both Beo ar Éigean and the newest kid on the block, The Nobody Zone are weekly podcasts available on whichever platform you fancy.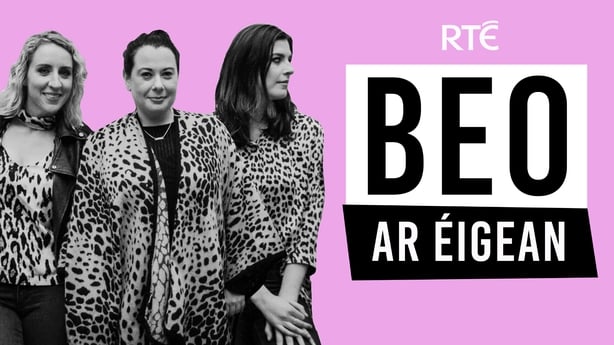 4. If you're trying to cut down on social media, linear tv is not lacking when it comes to Irish language programming, have a look at the RTÉ Player or check out TG4's schedule for what's coming up.
Seo scéal Victoria & Max. Beirt ógánach atá tar éis a n-inscne a athrú.
This is the story of Victoria & Max. Two young Irish people who have changed their genders.
📌Tabú Dé Céadaoin 21:30. @TENI_Tweets @ThisIsMeIreland pic.twitter.com/C6ONZZtS4o

— TG4 (@TG4TV) February 24, 2020
5. Lastly, you're going to have to find the misneach to use what you have. Go for it!
To find out more about what's happening during Seachtain na Gaeilge le Energia, have a look here