Sport, slap-up meals and subliminal shenanigans tonight...
2014 FIFA World Cup Draw, 4:35pm, RTÉ Two; 4:30pm, BBC Two
We're Bahia-bound early on Friday evening for the quadrennial mix of hot air, heroes and head-scratching as we find out who's going to play who next summer - that is after a rigmarole that feels like it has lasted four years. Expect grins of the rictus and Cheshire cat variety from the managers sitting in the audience as their fates become apparent and Groups of Death are either joined or avoided. By teatime for the rest of us the countdown will have really begun.
Jimmy's Grow Your Own Christmas Dinner, 8:00pm, Channel 4
If you're someone who's keen to know about the pre-supermarket history of your Christmas feast, then you've a kindred spirit in Jimmy Doherty. The man has spent months growing and making his own, including an 1845 recipe for Christmas Pudding which includes "silver trinkets and cow's stomach". But do these dishes taste any better than the modern, off-the-shelf, mass-produced versions? Well, best pal Jamie Oliver is on hand to do the tasting. Try not to watch on an empty stomach.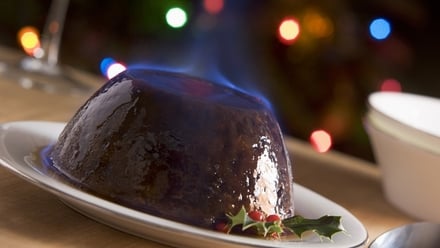 The Joneses, 12:45am, Channel 4
How many times have you found yourself watching something in the small hours while "I really should get to bed" plays on a loop in your head? Here's a prime example.
Demi Moore and David Duchovny are the stealth marketeers who roll into town with their picture-perfect fake family and the goods of their clients - cars, clothes, food you name it - and subliminally influence the new neighbours to buy them.
While The Joneses' premise is just too far-fetched, Derrick Borte's film fares far better when it comes to the acting. Moore does good work here as the control freak whose entire sense of self-worth is linked not to possessions, but sales figures. Her performance is matched by Duchovny as the new arrival to this brand of commercial psychological warfare, and a man more interested in wooing his pretend wife than winning the monthly sales race.
Watching the chemistry between the two of them makes you think that this film should have been about a couple who end up in the hole because of their lifestyle, rather than the pros who offer the shovels.