From 50 Years of Rock Excess to Robbie Williams at London's Palladium, Anne Doyle's return, the final episode of Generation War to a documentary about Mary Poppins' author PL Travers, there's something telly-tastic for everyone this week.
Pick of the week
50 Years of Rock Excess: Amps, Whips and Rebel Riffs, Sunday, Channel 4
This is the opening part of Rock Night, a themed series of programming about a brand of music that needs Marshall amps that go to 11. Other programmes include two live shows, Queens of the Stone Age - iTunes Festival Special and Queen - Live at Wembley, but this 50 Years of Rock Excess - Amps, Whips and Rebel Riffs is a documentary introduced by Alice Cooper. As the title makes clear, this documentary offers an insight into the history of the music genre, telling the story of how the giant bands of the 1970s changed rock (pause for breath) forever. With contributions from the likes of Josh Homme and Andrew WK, the programme journeys through some of the greatest tales of extravagance, excess and indulgence from the world of rock - and asks how the genre will continue to evolve in the digital age.
Star of the week
Robbie Williams: One Night at the Palladium, Friday, BBC One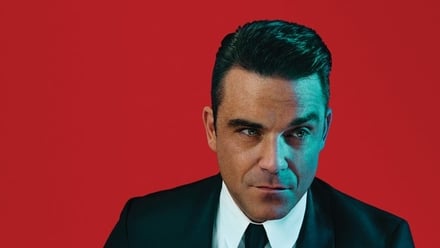 One of things that modern life's devotion to irony has achieved is breaking down the wall between kitsch and cabaret when it comes to music. Once upon a time, an event like this would've had 'serious' music fans foaming at the mouth, nowadays we're all one big gang of smug folk in on the joke. At what used to the pinnacle of British cabaret – its evening wear Everest, so to speak - Robbie Williams plugs his latest album Swings Both Ways at the London Palladium, delivering a knowing and fun performance in a lavish show of pure cabaret that includes a duet with Miss Piggy and other, eh, Muppets. Take that & party!
Starting this week
Division, Sunday, RTÉ One
This new series kicks-off just after the tea-time news, and most of the curious eyes will be on former newsreader Anne Doyle, who hosts this brand new quiz series. It's been a while since we've seen Anne on our screens (if you don't count the previous night's Saturday Night Show) and this opening episode is sure draw a huge audience. And now, here are the details: 32 contestants are split into two teams, and asked to nominate a group spokesperson to face off against their counterpart as Anne tests their general knowledge. The losing competitor and their team are then evicted from the contest and the winners are divided again to face more of the presenter's questions, with the process continuing until just two finalists stand for the final round.
Also starting this week:
What in the World, Monday, RTÉ One
Set List, Monday, Sky Atlantic
Ending this week
Generation War, Sunday, RTÉ Two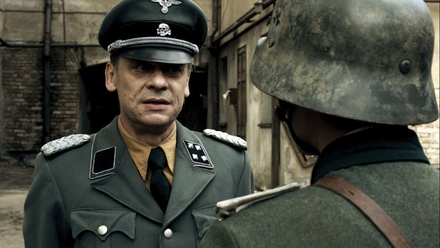 This superb, and often moving Second World War drama - shown from a German perspective - concludes, with Greta sent to sing for the troops on the eastern front, where she meets Charlotte, Wilhelm and Friedhelm again two years after their last meeting. It is the eve of the German offensive Operation Citadel, and the brothers are preparing to go into battle. The singer misses her plane back to Germany and is stranded in Russia, while Viktor has managed to flee from the train that is heading to the concentration camp.
Also ending this week:
The Sound of Musicals, Tuesday, Channel 4
Hello Ladies, Wednesday, Sky Atlantic
Drama of the week
Elementary, Tuesday, Sky Living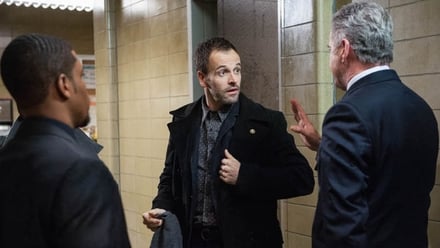 Despite his quick wit and unparalleled eye for detail, it turns out Sherlock Holmes (played in an increasingly affected way by Jonny Lee Miller, who's clearly enjoying every minute) is a mere mortal after all. Like most folk he's prone to the odd sibling scrap, though stealing your brother's fiancée is a step or two above average. Since their reunion in London, Sherlock and Mycroft – played by returning guest star Rhys Ifans - have started to repair their relationship, but the past is dug up once again when Mycroft travels to New York, seeking his brother's advice on a case involving his former flame. Any hopes of Happy Families are pretty much dashed as the detective makes his disapproval of Joan and Mycroft's budding romance crystal clear.
Comedy of the week
Clear History, Friday, Sky Atlantic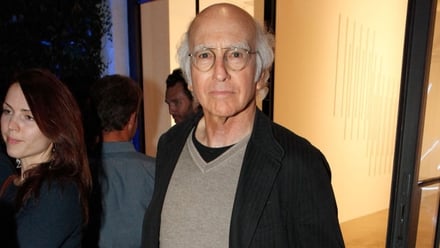 Seinfeld co-creator as well as the face/brains behind Curb Your Enthusiasm, the comedic genius that is Larry David has returned. He both writes and stars in this largely-improvised comedy featuring an all-star line-up that includes Jon Hamm, Michael Keaton, Danny McBride and Kate Hudson. The story goes: Nathan Flomm (David) is a marketing whizz and, working at a start-up electric car company, he's about to hit the big time. But when the car's inventor Will Haney (Jon Hamm) names the vehicle Howard and refuses Flomm's idea of a pee-flap, it all gets a bit much for him. Flomm quits, but it's a decision he regrets when Howard takes over America and Flomm becomes "the man who gave up a fortune". Ten years later, Flomm is living a quiet life in Martha's Vineyard as Rolly DaVore, until the arrival of the now multi-billionaire Haney and his glamorous wife (Hudson) as the new owners of a sprawling mansion. As revenge becomes his goal, Rolly recruits the help of local miscreants Joe Stumpo (Keaton) and Rago (Bill Hader).
Documentary of the week
The Secret Life of Mary Poppins, Saturday, BBC Two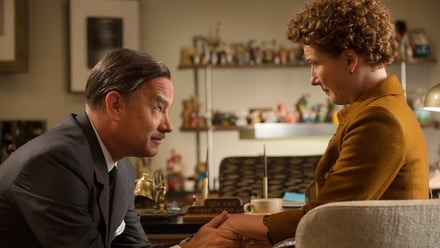 A Culture Show special that's come on the back of the film Saving Mr Banks, this documentary charts the troubled production of Disney's 1964 children's classic Mary Poppins, which was based on the series of books by PL Travers. Victoria Coren Mitchell (the poker-playing wife of comedian David Mitchell) explores the dark and complex life of the writer, revealing her 20-year battle with Walt Disney and how the big screen adaptation overshadowed her writings but made her rich. Emma Thompson and Cameron Mackintosh also feature.
Film of the Week
Carnage, Saturday, BBC Two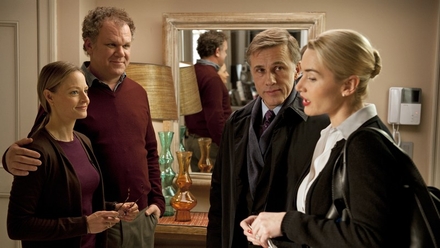 Jodie Foster, Kate Winslet, Christoph Walz and John C Reilly all put in great performances in this claustrophobic four-hander based on a powerful play of the same name by Yasmina Reza, and directed by Roman Polanski. The set-up couldn't be simpler as two couples meet to discuss a fight between their children, hoping to settle things in a civilised manner. But the encounter soon degenerates into a bitter conflict, thanks to the four parents' personal neuroses.