There's the highly-acclaimed German WWII drama Generation War, the return of I'm a Celebrity and other shows – plus the BBC begin their Doctor Who 50th Anniversary strand. TV rocks!
Pick of the week
Generation War (Sunday, RTÉ Two)
Hailed as a German Band of Brothers, this three-part drama offers an unflinching and violent depiction of the experiences of a group of friends during WWII. The story begins in Berlin, 1941 where five young people, just out of school, are hurled into the atrocities of the Second World War. Somewhat naively, they believe they will soon meet again. But four years must pass before they do. Those who survive are heavily scarred by their experiences. The main characters include the brothers Wilhelm (Volker Bruch) and Friedhelm Winter (Tom Schilling), who come from a good home where they maintain Prussian military values, and Viktor Goldstein (Ludwig Trepte) is the son of a Jewish tailor who proudly fought for Germany in the First World War. Viktor is the partner of Greta (Katharina Schüttler) who admires the film star Marlene Dietrich and dreams of her own singing career while rinsing glasses in a pub. For Greta, the Third Reich does not really matter. Charlotte (Miriam Stein), however, is proud to serve Germany and volunteers as a nurse on the Eastern Front. Their stories are told concurrently and - like Band of Brothers - the personal experiences of former war veterans also flow in and out of the narrative.
Star of the week
Ant and Dec
I'm a Celebrity . . . Get Me Out of Here (Sunday, UTV and 3e)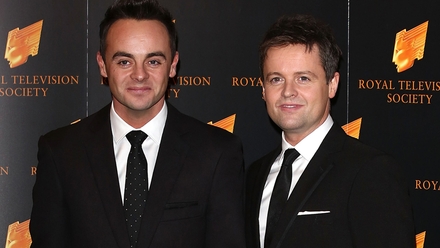 Another batch of celebrities of various disposition and desperation will be leaving their homes, families and hangers-on behind as they enter the Australian jungle; a place where nobody knows your name. Snakes, rats and all manner of creepy crawlies will form part of the celebrities' daily lives – but how will they cope with sharing the camp with these creatures? Can they handle the meagre rations? And how will they get on with their fellow camp mates? One thing we do know for certain is that the inseparable Ant and Dec will return as the show's hosts, giving viewers all the daily gossip from the jungle and overseeing those infamous bushtucker trials. Last year Charlie Brooks was crowned queen of the jungle, and it seemed to have no effect on a career. Showbiz, eh?
Starting this week
Last Tango in Halifax (Tuesday, BBC 1)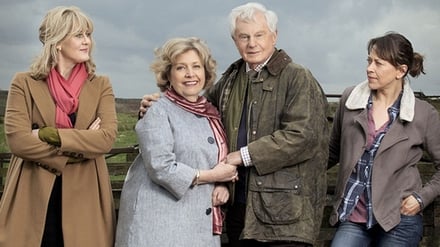 One of the surprise hits of last year, Derek Jacobi and Anne Reid return to the BAFTA-winning Last Tango in Halifax as love-struck septuagenarians Alan and Celia, who rediscover their love for each other a mere 60 years after they first met. Season two picks up from where viewers were left off with Alan regaining consciousness from his heart scare, much to Celia's relief and delight. She promises to never fall out with him again and reflecting that life's too short, they decide to get married... in a fortnight's time!
Also starting this week:
Borgen (Saturday, BBC 4)
Irish Pictorial Weekly (Thursday, RTÉ One)
GCB (Monday, RTÉ Two)
Ending this week
House of Lies (Monday, Sky Atlantic)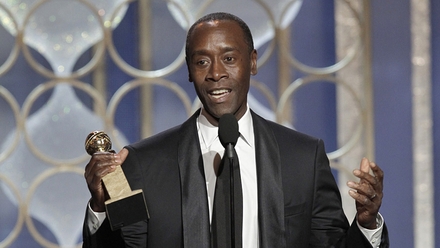 There's no such thing as friends in business – especially when you're a cynical consultant. In the season two finale of this slick, expensively-dressed comedy (imagine The Good Wife as a comedy and every character a self-obsessed PITA) Marty (Don Cheadle) severs his ties to Galweather Stearn and sets up Marty Kaan and Associates, with the steps he takes to get there causing ruptures in the Pod. Following an unexpected update on the Carlson deal, Clyde (Ben Schwartz) makes a move that, maybe one day, Marty will be proud of. Meanwhile, Jeannie (Kristen Bell) lays her cards on the table, only to be spurned, and, after an accidental proposal, Doug (Josh Lawson) looks for a more stable future.
Also ending this week:
Karl Pilkington – The Moaning of Life (Sunday, Sky 1)
The Face (Monday, Sky Living)
Bedlam (Thursday, Channel 4)
Drama of the week
An Adventure in Space and Time (Thursday, BBC 2)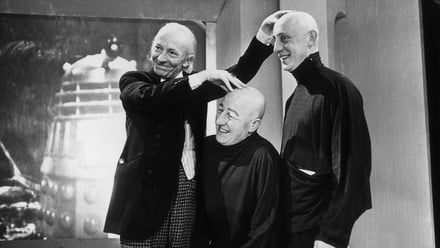 This 90-minute drama - part of the Doctor Who 50th anniversary strand that has fans almost beside themselves in gleeful anticipation - tells the story of how Doctor Who was created. Written by Mark Gatiss, it stars David Bradley (the Harry Potter films) as the first Doc, William Hartnell, alongside Brian Cox (The Bourne Supremacy), Jessica Raine (Call the Midwife) and Sacha Dhawan (History Boys). The year was 1963 and actor William Hartnell felt trapped by a succession of hard-man roles, while wannabe producer Verity Lambert was frustrated by the TV industry's glass ceiling. Both of them were to find unlikely hope and unexpected challenges in the form of a Saturday tea-time drama. Allied with a team of brilliant people in the background, they went on to create the longest-running science fiction series in TV history.
Comedy of the week
A Young Doctor's Notebook & Other Stories (Thursday, Sky Arts 1)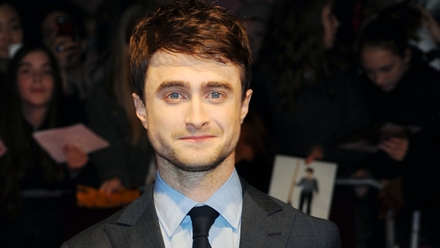 Only Julia Davis's truly remarkable Hunderby offered a more bizarre comedic experience than last year's debut season of this delightfully grim, very Russian, Daniel Radcliffe and Jon Hamm-starring adaptation of Mikhail Bulgakov's short stories about life as a doctor in a small village hospital in revolutionary Russia. It's now 1918 and the Civil War rages throughout Russia, but has not yet reached the Young Doctor's remote little hospital in Mureyvo. It is actually an oasis of tranquillity for him. He is in a relationship with Pelageya, albeit one based on companionship more than love, as she is able to facilitate and conceal his morphine addiction. Fast-forward to 1935 and the Old Doctor is in Moscow being discharged from the institution he was sent to at the end of season one. He is bright, upbeat and most importantly cured. For now.
Documentary of the week
The Ultimate Guide to Doctor Who (Monday, BBC 3)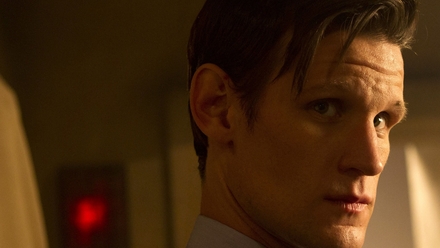 In this two-hour special, Matt Smith and Jenna Coleman celebrate the 50th anniversary of the space-travelling Time Lord and take an in-depth look at of one of the most intriguing fictional characters of all time. With the 50th anniversary episode, The Day of the Doctor, about to hit our screens there's a look at all eleven incarnations of the Doctor and their most famous scenes and storylines, an exploration of the many sides to the Doctor and asking what is he really like. Plus, there's a look at The Doctor's many travelling companions and adversaries over the years and how they all contribute to creating the longest running sci-fi show in TV history. Featuring David Tennant, Paul McGann, Sylvester McCoy, Noel Clarke, Rick Edwards, Konnie Huq, McFly, Joel Dommett and many more, it's the best preparation possible for the 50th anniversary episode - more on that next week.
John Byrne