Plenty on offer as usual, as former Ghost Whisperer Jennifer Love Hewitt returns to the small screen while it's goodbye to Mitchell and Webb and Ambassadors. Plus Aine Lawlor's new two-parter on cancer and a special show celebrating songs associated with Elvis Presley.
Pick of the week
Aine Lawlor: Facing Cancer (Thursday, RTÉ One)
In this two-part documentary series, journalist Aine Lawlor looks at where things stand in the ongoing battle against cancer. She faces up to the gravity of her own cancer and learns more about how she has benefited from a new era in treatment.
The opening programme looks at the developments in breast cancer treatment since Aine's mother died of breast cancer back in 1985. Because of her family history Aine always had a dread of getting cancer and two years ago her worse fears were realised. Here, she also traces her treatment for HER2 breast cancer, meeting her medical team who shed new light on her cancer cells, her MRI scans and her clinical trial medicine.
The programme also features other women, alive and well many years after being diagnosed with advanced breast cancer thanks to the breakthroughs in HER2 cancer medicine. There's an interview with Denis Slamon, the American doctor who developed the cancer-battling drug Herceptin.
Star of the week
Elvis Presley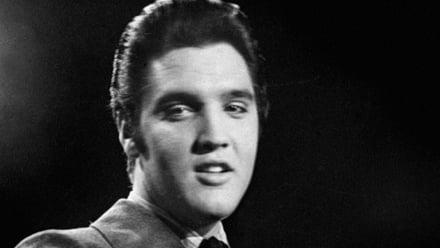 The Nation's Favourite Elvis Song (Friday, UTV)
He may be dead 36 years, but the legend lives on and is still making a fortune for heaven knows how many people. This 90-minute special tells the story behind the 20 greatest songs ever recorded by the King of Rock 'n' Roll, and reveals the UK's favourite Elvis Song.
When he burst onto the scene back in the 1950s, Elvis changed music and became one of the great cultural icons of the 20th century. He still holds the records for most hit singles on the US Chart and most hit albums on the UK Chart, and his legacy retains an influence.
Mixing rich archive footage and home videos with new interviews, this documentary paints a picture of the man behind the music, telling the story of how these songs came about and what impact they had on the world.
The show features different generations of international pop stars and musicians influenced by Elvis including Michael Bublé, Cliff Richard, Suzi Quatro, Michael Ball, Englebert Humperdink and Cerys Matthews. The programme also hears from those who worked with Elvis, from songwriters to backing singers and session musicians.
Starting this week
The Client List (Monday, Lifetime)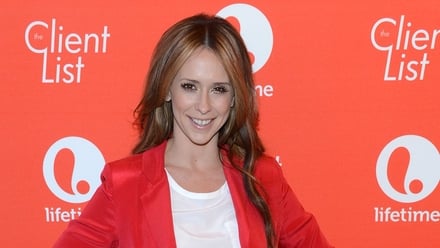 This US drama stars former Ghost Whisperer Jennifer Love Hewitt as Riley, a single mother living in a small Texas town, who is leading a scandalous double life with a secret that would send shockwaves through the community and possibly land her in jail if it was ever exposed. Riley's taken a job at a seemingly traditional day spa, but soon realises that the parlour offers a little more than just massage therapy, opening her eyes to a racy world she's never seen before.
Also starting this week:
Richard Hammond Builds a Planet (Sunday, BBC One)
Ear to the Ground (Thursday, RTÉ One)
Cardinal Burns (Monday, Channel 4)
Fresh Meat (Monday, Channel 4)
Ending this week:
Ambassadors (Wednesday, BBC Two)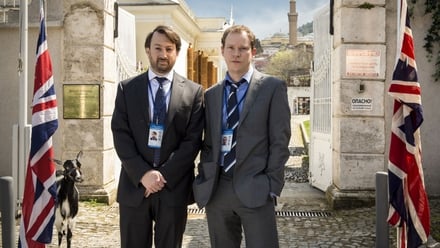 This three-parter's been fun. In this final episode, Ambassador Davis (David Mitchell) and his wife, Jennifer (Keeley Hawes), are marking the President's Platinum Jubilee with a party at the residence. However, the evening is disrupted by gunfire and explosions on the streets of the capital as the army suppress an anti-government rebellion.
Later that night, the ambassador is woken by the arrival of Mr Jackson (Michael Smiley), a legendary Foreign Office interrogation specialist who has arrived to "vet" all embassy staff to ascertain if any of them have been spying. This is bad news for Neil (Robert Webb) who, blackmailed by the Tazbek secret police, has been passing them classified information.
As the rebellion intensifies, the ambassador has to make a difficult decision: should he risk his career attempting to make contact with the rebel leader or stick to his usual cautious attitude of waiting to see how events transpire?
Also ending this week:
Later Live . . . with Jools Holland (Tuesday, BBC Two)
The Meaning of Life (Sunday, RTÉ One)
In Your Shoes (Monday, RTÉ One)
The Great Irish Bake-off (Thursday, RTÉ Two)
Trollied (Thursday, Sky One)
Smash (Thursday, Sky Atlantic)
Drama of the week
The Escape Artist (Tuesday, BBC One)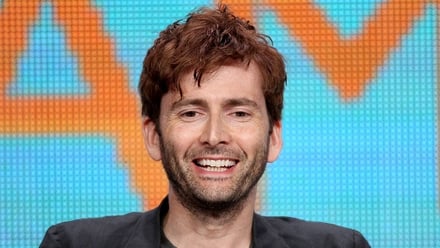 Last week's opener certainly set up this compelling drama, with David Tennant in cracking form as defence barrister Will Burton. As the story continues, loathsome Liam Foyle is back in the dock and Will Burton's courtroom nemesis, Maggie Gardner, is leading his defence. After years in Will's shadow, she is out to prove a point and will stop at nothing to win. With no meaningful physical evidence, Will's chambers need all the help they can get to guarantee Foyle's prosecution. But their most brilliant legal brain is unable to help, as Will is the key witness in the trial. Will has to find a way to bolster the prosecution's case without jeopardising the veracity of the trial, as Foyle continues to terrorise those close to Will.
Comedy of the week
Veep (Wednesday, Sky Atlantic)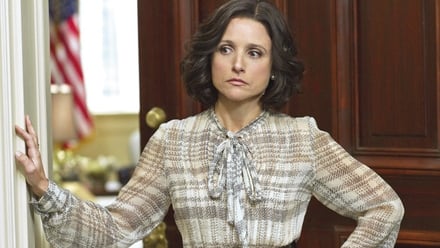 When Osama Bin Laden was killed in 2011, the White House released a photo of Obama, Hilary and all the other governmental big cheeses sat round a table watching the drama unfold. This week, Veep parallels that famous moment - except Selina doesn't come out of it smelling of roses.
In last week's episode, she watched on, via video call, as American hostages were saved in Uzbekistan and now we see the photo the White House released of that historic moment. Unfortunately, Selina is captured checking her mobile phone. "It looks like I'm tweeting when a guy loses his leg!" she says, before the image becomes an embarrassing internet sensation.
Meanwhile, Dan attempts to brown nose Kent (though he is undermined by Mike, who bonds with Kent over their love of sailboats). To make matters worse, the irritating Jonah has been granted a parking spot in the elite west executive car park.
Documentary of the week
The Crash Reel (Tuesday, Sky Atlantic)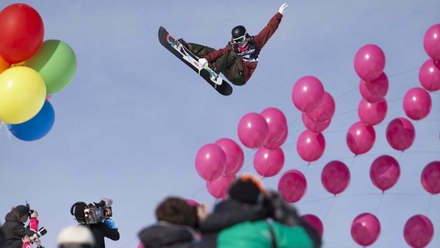 A collection of brand new documentaries from award-winning filmmakers receive premieres on Sky Atlantic. Telling some of the most compelling stories in today's world, the season begins with two-time Oscar nominee Lucy Walker's The Crash Reel. This is an intimate portrait of American champion snowboarder Kevin Pearce, and this eye-popping film opened the Sundance Film Festival to widespread critical acclaim.
A hot contender for the 2010 Winter Olympics, Pearce took a massive fall during a training run, leaving him with a traumatic brain injury. Kevin's determination and the unstinting support of family and friends meant he made huge strides in his recovery, but when he insisted he wanted to return to the sport he loved, his family objected, knowing that even a small blow to the head could kill him.