There's a documentary about the Civil War, another featuring British broadcasting legend David Frost, Elementary and Revolution are back – and there's a new BBC comedy starring Mitchell and Webb. Nice.
Pick of the week
Elementary (Tuesday, Sky Living)
Jonny Lee Miller and Lucy Liu are reunited as a modern-day Holmes and Watson in season two of this hugely enjoyable US crime drama (that bears only a superficial resemblance to the BBC's Sherlock). The show put a unique spin on Arthur Conan Doyle's classic tale to become Sky Living's biggest hit to date and this week's premiere episode is set in London as the sleuth return to his roots and 221b Baker Street.
An unsolved mystery involving a former mentor lures Sherlock back by the Thames, precipitating a reunion with his estranged brother Mycroft – played by guest star Rhys Ifans. Joan hopes he'll shed some light on her partner's childhood, but Sherlock suspects his sibling may have dubious intentions towards dear Watson. Sean Pertwee also appears in this opening instalment as Scotland Yard inspector Gareth Lestrade, Sherlock's former colleague.
Star of the week
David Frost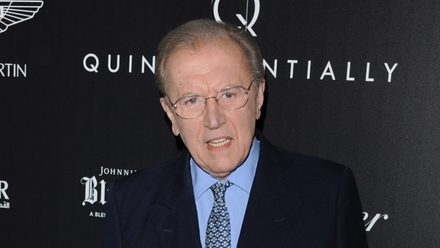 Sir David Frost: That Was the Life That Was (Saturday, BBC Two)
There's no denying that David Frost – who died at the end of August – was the right man in the right place at the right time. Just as the Swinging Sixties were taking off he was involved in a lot of frontier television programming and became as much of a father figure of British TV as Gay Byrne here in Ireland. Stephen Fry hosts this documentary that charts Frost's career. He made some heavy-hitting friends along the way too; along with the likes of Ronnie Corbett, Barry Cryer and Michaels Parkinson and Palin, this film also features contributions from former British Prime Ministers Tony Blair and John Major. If you fancy staying Frosty for the rest of the evening, there's a repeat of the documentary Frost on Satire immediately after and a screening of Frost/Nixon follows at 11pm.
Starting this week
Revolution (Monday, Sky 1)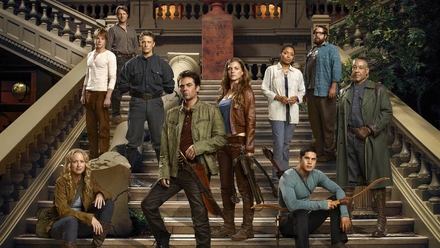 After an ultimately disappointing first season, Revolution returns with a new team of writers - notably Supernatural scribe Ben Edlund – and with the promise that it hits the ground running with the opening episode of its second season. To recap, in the season one finale, the gang successfully reached the Tower and got the electricity back up and running. But the move was anything but triumphant and, as we jump ahead six months, they're dealing with the devastating consequences of their actions. Bombs have dropped, the world has changed (again) and, while Miles, Aaron and Rachel try to readjust to life in a small town in Texas, where the latter bumps into a familiar face, young Charlie is on her lonesome on a mission in the Plains Nation. Neville and Jason, on the other hand, are busy searching for a loved one in a refugee camp - and as for Monroe, he's seized a gritty role in his new environment.
Also starting this week:
Agatha Christie's Poirot (Wednesday, UTV)
Arrow (Monday, Sky 1)
The Paradise (Sunday, BBC One)
Toast of London (Sunday, Channel 4)
Ending this week
Damo & Ivor (Monday, RTÉ Two)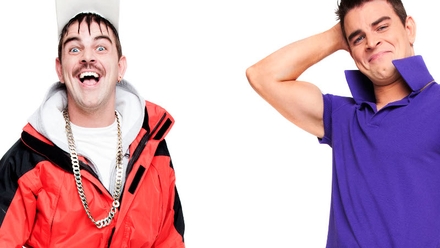 Unlike Jason Byrne's misfiring Father Figure – which also ends on Monday - this has gone down s treat with viewers in the Monday night comedy slot on RTÉ Two. In this final episode, Damo and Ivor plan a surprise party for Grano and all is going great until Spuddy puts his foot in it and reveals the real reason why Damo was searching for Ivor. A heartbroken Ivor fleas the house, but when he gets himself into some serious trouble he returns to Damo and Grano's house to discover she's been taken ill and only he can save the day.
Also ending this week:
The Mario Rosenstock Show (Monday, RTÉ Two)
Firefighters (Tuesday, RTÉ One)
Drama of the week
Under the Dome (Thursday, RTÉ Two)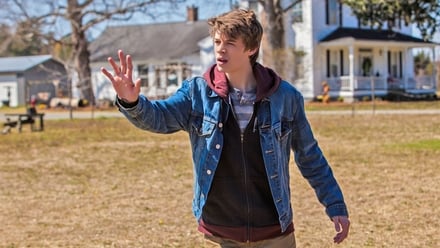 Can't quite figure out whether to accept this show's shortcomings or switch off for good, but the need to know what's going on keeps me coming back for more. In tonight's eighth episode you can expect even more ructions than last week. With a limited water supply and the threat of a potential food shortage, Big Jim (who played Hank in Breaking Bad) tries unsuccessfully to bargain with Ollie for more water from his well in exchange for propane.
Comedy of the week
Ambassadors (Wednesday, BBC Two)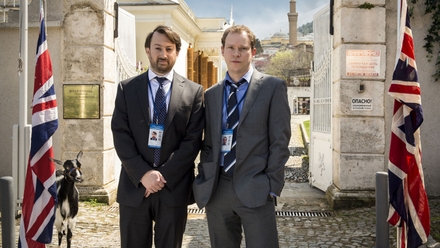 Set in the fictional Central Asian Republic of Tazbekistan, David Mitchell plays newly arrived British Ambassador Keith Davies and Robert Webb his seasoned second in command, Deputy head of mission, Neil Tilly. The British ambassador to Tazbekistan is tasked with securing a major helicopter contract for the UK. Things begin badly when Davis accidentally shoots an Ibex, the national animal, while on a hunting trip with the president - and are further jeopardized when an arrogant young British human rights activist is arrested by the regime on trumped-up charges. This throws Davis into direct conflict with Neil, who believes Britain should be prioritising human rights over winning arms contracts. Neil, though, has ethical troubles of his own when the Tazbek secret police blackmail him into spying on the British.
Documentary of the week
An Léigéar 1922 (Wednesday, TG4)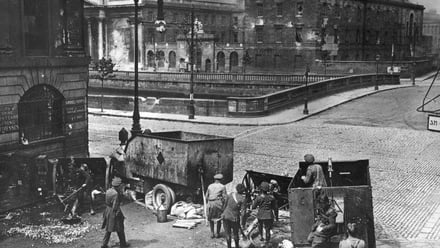 From the opening salvo across the river Liffey, to Cathal Brugha's dramatic shoot-out from an O'Connell Street hotel, this bi-lingual one-hour film captures the violence that tore Ireland in two and the acrimonious consequences of its Civil War for future generations to come. The street fighting in Dublin from June 28 to July 5 1922 was the first campaign of the Irish Civil War and ended with the defeat of the republicans and the securing of the capital city for the Free State. Containing incredible never before seen archive footage of the precise moment when Ireland's records office in the Four Courts exploded, the film depicts just ten days in the history of a nation, yet they are ten days that completely changed the course of its history.