Reviewed: Justified (Saturday, TG4); Peaky Blinders (Thursday, BBC Two); Bates Motel (Thursday, Universal)
If the last week is anything to go by, there's going to be plenty of great TV on offer this autumn from across the channels. Both The Newsroom and House of Lies (Monday, Sky Atlantic) have come back stronger, while other shows such as The Good Wife (Thursday, RTÉ One) and Scandal (Thursday, More4) continue to offer the best of prime time US TV. And the schedules are only starting to get into their groove.
TG4 has an impressive track record in terms of unearthing imports that become regarded as classics: from Oz to The Wire, and more recently Breaking Bad, they've delivered. I'll even throw in Gossip Girl as I was a big fan. Nashville recently arrived (Tuesdays), while the impressive first season of Boss begins on Thursday. But last Saturday saw the belated arrival of Justified and – judging by the pilot – it's certainly been worth the wait.
Ever since this show arrived on US screens back in 2010, word has been filtering across the Atlantic about its quality. By all accounts it's the best adaptation of the works of recently-deceased author Elmore Leonard, while Timothy Olyphant has been getting rave reviews for his performances as is Raylan Givens, a tough, Stetson-wearing deputy US Marshal who enforces his own brand of justice in his Kentucky hometown.
The pilot, naturally, set the scene. Givens is working in Miami, but when he shoots dead a bad guy he's sent packing back to Kentucky, where he ends up tracking down a former friend who's gone over to the dark side.
Pilots are notoriously unreliable, but like a TV version of The Ramones there's a sense that Justified knows exactly what it wants to be and just gets on with it. Olyphant is magnetic as Givens, while the pilot also introduced some other major characters, such as Givens' ex Winona (Natalie Zea), now remarried and working as a court stenographer, and Chief Deputy Art Mullen (Nick Searcy), who plays Givens' tough-but-affable boss. Hold tight, this is going to be one hell of a ride.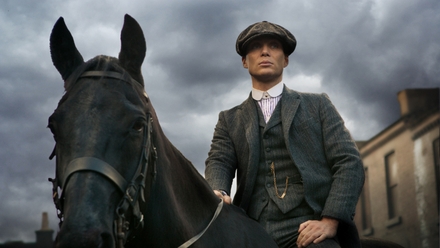 When I heard that Peaky Blinders (Thursday, BBC Two) was something of a British Boardwalk Empire, I flinched. But whatever fears I had before the show started, they were soon allayed. Right from the off, when Cillian Murphy appeared on a horse, set against a gloomy skyline and a musical backdrop of Nick Cave's Red Right Hand, Peaky Blinkers looked the business. An hour later I was hooked.
Murphy's eyes alone are worth dwelling on, but there was much to appreciate as a tale of Birmingham-based baddies in a post-WWI setting began. Murphy plays Tommy Shelby, a war veteran who's now a bookie for the Peaky Blinders, a bunch of rascals apparently based on - according to writer Steven Knight - the memories of his family.
The always-watchable Sam Neill pops up as a nasty Belfast-based copper who's out for blood and looking for a cache of arms and ammunition that has disappeared, presumed stolen by either the Peaky Blinders, communists or the IRA.
Interestingly enough, there's a sense of empathy about many of the characters involved – well, bar Neill's God-fearing Chief Inspector Campbell, a man whose abrasive brand of Christianity recalls the early version of Michael Shannon's Agent Nelson Van Alden on Boardwalk Empire. Most modern, gritty dramas treat empathy like a malignancy, but Peaky Blinders is a little different. Amen to that.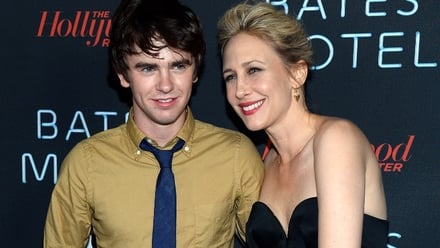 Finally, Bates Motel (Thursday, Universal), a prequel drama based on/inspired by Psycho and featuring a young Norman Bates, but set in modern times. Reading up about this beforehand I certainly feared the worst, but the pilot was quite entertaining. Freddie Highmore put in a good, subtle shift as Norman, but Vera Farmiga was the business as his smothering mother, a woman who's also quite handy with a knife.
The opener sees Daddy Bates gutted on the kitchen floor, leading to a change of scenery for Mammy and Norman, as she buys a dilapidated motel that's about three turns past the road to nowhere. As ever, it looks like a fine place for making bodies disappear.
Bates Motel is open for business and well worth a visit.
John Byrne