Here are just some of the great shows you're bound to miss during the good weather!
Pick of the week
Ray Donovan (Tuesday, Sky Atlantic)
NEW Jon Voight and Liev Schreiber star in the latest US import to hit Sky Atlantic. Created by Ann Biderman (Southland), this absorbing drama follows the life of Ray Donovan (Schreiber), LA's best professional fixer. Once a Boston thug, Ray and his family, including wife Abby (Paula Malcomson), now live in Hollywood thanks to his work crushing the tabloid headlines waiting to happen for La La Land's elite.
In this opening episode, Ray is called into action by Goldman/Drexler, the most powerful law firm in LA, which is led by his confidante and mentor Ezra Goldman (Elliott Gould) and partner Lee Drexler (Peter Jacobson). Together with his associates, Avi (Steven Bauer) and Lena (Katherine Moennig), Ray steps in when a famous basketball player wakes up next to a dead woman and an action movie star finds himself on the brink of a scandal.
But when Ray's murderous father Mickey (Voight) is unexpectedly released from prison five years early and arrives in LA to settle some scores, his life is thrown into turmoil. While his brothers welcome their father's return and his kids are thrilled to meet a man they've never known, Ray's troubled past looks likely to haunt him.
Star of the week
Elisabeth Moss
Top of the Lakes (Saturday, BBC Two)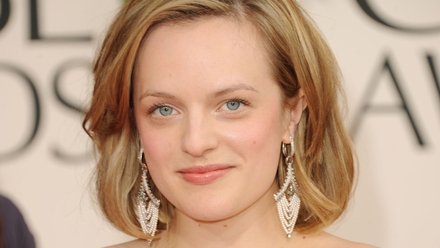 NEW It seems as though Elizabeth Moss has spent almost her entire life on TV. After spending her late teens and early twenties playing Zoey Bartlet, the youngest daughter of President Josiah Bartlet, on The West Wing, she then landed another plum role as the ambitious Peggy Olson in Mad Men.
And while the latter still has another season to go, Moss (31 on July 24) is already moving into the post-Mad Men phase of a television career that goes back to 1990. In Top of the Lakes, a six-part drama directed by Jane Campion, Moss stars as Detective Robin Griffin, a child-protection specialist. She recently returned home to New Zealand's South Island to care for her sick mother. When a twelve-year-old girl walks into the waters of an alpine lake and nearly drowns, she is found to be pregnant. The police are called, but the girl disappears and Griffin is asked by the local police force to help with the case.
Starting this week
Celebrity MasterChef Ireland (Sunday, RTÉ One)
NEW The first episode of Celebrity MasterChef Ireland introduces us to eight well known faces ready to battle it out in the MasterChef Ireland kitchen: RTÉ newscaster, Aengus Mac Grianna; model, TV presenter and columnist Yvonne Keating; Après Match's Eamon Dunphy otherwise known as comedian and actor Gary Cooke; Olympic athlete David Gillick, writer and producer Maia Dunphy, Irish Times consumer affairs correspondent Conor Pope; RTÉ sports presenter, Tracy Piggott; and former Mr World, and current National Lottery presenter Kamal Ibrahim.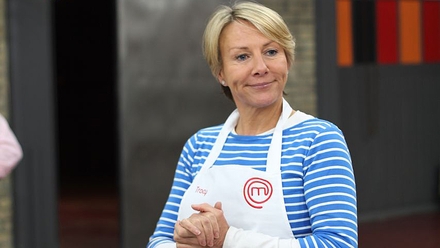 Also starting this week:
Smash (Thursday, Sky Atlantic)
Law & Order: UK (Sunday, UTV)
Run (Monday, Channel 4)
Falling Skies (Tuesday, Fox)
Ending this week
The Americans (Thursday, RTÉ Two)
Season one of The Americans reaches a climax with a double bill. In The Oath, one of Elizabeth's agents has key intel for sale, but she and Philip find themselves taking increasingly greater risks for what could well be a set-up. Then in The Colonel Philip and Elizabeth are confronted with unexpected truths about their relationship. Meanwhile, Stan's investigation puts him and the FBI even closer to Philip and Elizabeth.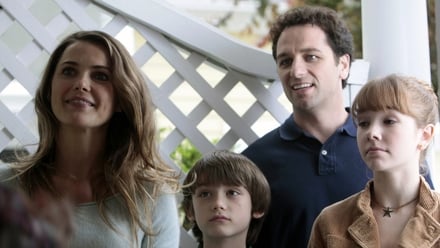 Also ending this week:
The Apprentice: the Final (Wednesday, BBC One)
Trojan Donkey (Friday, Channel 4)
Drama of the week
Scandal (Thursday, More4)
This Shonda Rhimes' show is so slick it's like The Good Wife in Gucci sunglasses. Why isn't it on Irish TV? This week, Olivia gets a shock when a terrified government employee catches her off-guard to drop a bombshell about the US administration spying on American citizens through a computer programme called Thorngate. Cyrus meanwhile struggles to keep Fitz on an even keel when he is infuriated by the return of Olivia's old flame, Senator Edison Davis, to her life. However, a suspicious Mellie soon senses the truth about her husband's feelings and issues a furious ultimatum. Also: David digs deeper into the background behind Quinn's trial.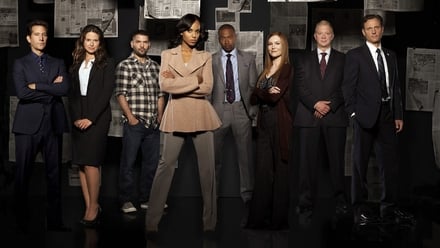 Comedy of the week
The Neighbors (Tuesday, RTÉ Two)
NEW This is the pilot episode of a new US sitcom. A family find out they're living in a community populated by aliens in this brand new US sitcom. Marty Weaver (Lenny Venito) just wants the best for his wife, Debbie (Jami Gertz), and their three kids. That's why he's moving them to Hidden Hills, New Jersey, a gated community complete with its own golf course. Marty is certain that their new home will be a dream come true. And then, they meet the neighbours - who aliens from the planet Zabvron. And the Weavers are the first humans they've ever met.
Documentary of the week
ALIVE: Rankin Faces Death - A Culture Show Special (Saturday, BBC Two)
In 2006, portrait photographer Rankin lost both his parents within a few weeks. It was while grieving that he began to view photography in a different way. In the toughest project of his career, Rankin has been exploring the link between photography and mortality for an exhibition at Liverpool's Walker Gallery, called Alive: In The Face Of Death. It marks a radical departure from the fashion and celebrity portraits he is known for. Here, Rankin has focussed his lens on people who have been told they have a short time left to live, or been forced to confront their mortality through personal or professional experience.