This week John Byrne focuses on a trio of documentaries made by the BBC featuring an Irishman, an Englishman - and some very dodgy Italians!
Reviewed: The Mafia's Secret Bunkers (Wednesday, BBC Two); Dave Allen: God's Own Comedian (Sunday, BBC Two); The Many Faces of Michael Crawford (Monday, BBC Two)
Real life seriously got in the way of my TV-viewing over the last week, what with football, the Dexys' gig at Dublin's Olympia and a family function meaning that I spent a lot less time than usual watching the box and much more time than usual out of the house.

In the meantime, I managed to catch a trio of documentaries that show why the BBC remains such a fantastic broadcaster, without equal in the world. Their only rivals when it comes to this kind of thing is the USA channel PBS, which has produced stunning documentary series on such (very American) topics such as the American Civil War, New York, and baseball. But the Beeb also brings us cracking dramas such as Sherlock, Doctor Who and Call the Midwife. Blimey!

While these days it's quite common for an Irish person to be successful abroad in the creative fields of music, film and TV, it was rare enough back in the 1960s and '70s. One such anomaly was the Tallaght-born Dave Allen, a comic who blazed a trail from Australia to London and across the Atlantic during a career that spanned four decades and saw him go beyond comedy as he took on dramatic roles and became a groundbreaking documentary presenter. He was the subject of Dave Allen: God's Own Comedian (Sunday, BBC Two).

Despite being a fan of Allen's I was quite surprised by the breadth of his career – all I really knew was his comedy, largely based around the Dave Allen at Large show that revolved around sketches and him sitting on a high stool, telling his stories while alternating between a cigarette and a glass of whiskey (apparently it was ginger ale, a much more pleasant tipple).

Often controversial, he had a typically Irish problem with authority and spent much of his time lampooning the hypocrisies an absurdities of the Roman Catholic Church, an institution that clearly scarred him as a child. Allen was hugely popular and built his career on a storytelling ability he seemed to have inherited from his father, Cully Tynan O'Mahony (Allen was a stage name), managing editor of The Irish Times.

After following his father into journalism, Allen went to England and worked as a Butlin's before gradually working his way up the live scene as a comedian, appearing on the TV talent show New Faces in 1959, and MCing the Helen Shapiro tour that featured The Beatles.

Moving to Australia in the mid-60s he started hosting his own chat show before returning to London, appearing regularly on Val Doonican's TV show before landing his own, a mix of comedy and chat. During the 1970s he developed the now trademark stool, cig and gargle routine, while also appearing in stage and TV plays, proving himself to be a very capable dramatic actor.

His various documentaries – including Dave Allen in the Melting Pot and In Search of the Great Eccentrics – paved the way for modern TV doc-makers such as Louis Theroux. Allen died in his sleep in 2005 at the age of 68.

As well as piecing his life and career together, this excellent documentary gathered family members, colleagues, collaborators - and friend and actress Maggie Smith - to talk about this truly gifted man. Seamlessly crafted, and a fascinating story, Dave Allen: God's Own Comedian was nothing less than a joy from start to finish.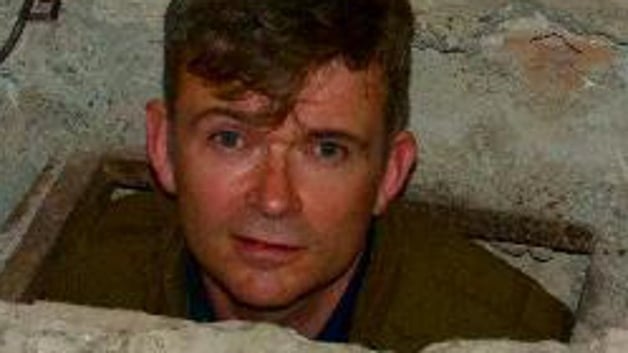 John Dickie sticks his head from a 'Ndrangheta hiding place in The Mafia's Secret Bunkers
Not so much fun – but equally fascinating - was The Mafia's Secret Bunkers (Wednesday, BBC Two), John Dickie's study of the much-feared and hugely powerful 'Ndrangheta, Calabria's version of the Mafia.

While the subject matter was immensely interesting, it made for quite depressing TV. The 'Ndrangheta are Europe's biggest cocaine traffickers yet remain almost invisible and beyond the law's reach. Exploiting small-town Italian hill life at the toe of Italy's geographical boot, they use teror and an elaborate and quite impressive network of underground bunkers to stay out of sight and avoid capture by the police.

Professor John Dickie - a British author, historian and academic who specialises in Italy and its various Mafiosi – follows Calabria's elite squad of cacciatori (it literally means 'hunters') on a tour of the'Ndrangheta power base in the Calabrian hill town of Aspromonte, where the gangsters rule with iron fists.

While charting the horrors perpetrated by these vile criminals, Dickie does offer some hope for a loosening of the gangsters' influence, as he also visited the Sicilian capital of Palermo, where the locals have been resisting their local Mafiosi and the secretive world of omertá. Scary but compelling viewing, and a depressing counterpoint to everything that is wonderful – and there's plenty of that - about Italy.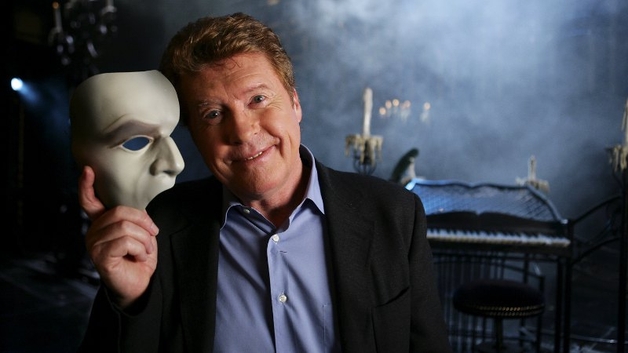 Michael Crawford: his good humour and humility made for an uplifting hour of TV
Finally, it was one long smile as The Many Faces of Michael Crawford (Monday, BBC Two) ended my Bank Holiday with the inspirational and quite unlikely story of the rise to stardom of Michael Crawford, a truly remarkable talent - and a man with a refreshingly positive attitude to life.

Freely admitting that he was 'never first choice, and usually second or third' he built up a stunning career, ranging from cool movies with Richard Lester to the Hollywood musical Hello Dolly, to the 1970s and his hugely popular TV role as Frank Spencer in Some Mothers Do 'Ave 'Em, and on to even greater success on stage in shows such as Barnum and Phantom of the Opera.

Though it all, Crawford kept on smiling, taking huge personal risks with his commendable devotion to performing risky stunts, and laughing as much at success as he did at failure, such as the time he came back from Hollywood, unable to get work and ended up stuffing cushions for a living.

As the old saying goes, it's not what life throws at you, but how you deal with it. On that level, Michael Crawford is even more impressive. Humble, good-humoured, gracious, grateful for days good and bad, he's enjoyed a wonderful life, and left everyone in his wake feeling the benefit of his sunny disposition. It made for an uplifting hour of TV.
John Byrne