The return of The Good Wife and Blue Bloods and new shows including The Fall and The Americans - John Byrne forgoes Factor 50 for some top shows as he previews RTÉ television's new or returning summer acquisitions

Summer's (sort of) here and the time is right for, eh, watching telly? Anyone who thinks that the box is best ignored around this time of year is going to miss out on some great new and returning imports heading to RTÉ. Here goes...
The Good Wife
Due: May 23rd, RTÉ One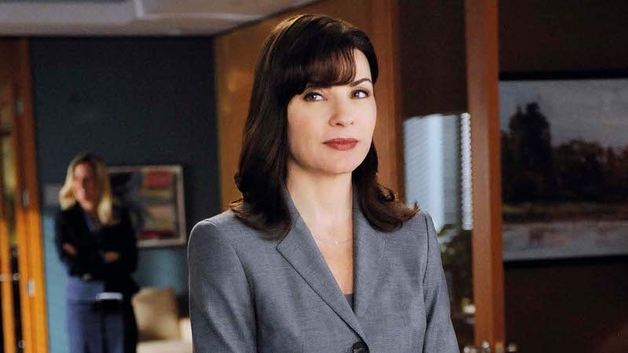 This is – and by some stretch – the finest primetime TV show on the planet. It may be billed as a legal drama but that barely touches the surface of this multi-layered, slick and utterly addictive series. Julianna Margulies heads perhaps the greatest cast assembled in TV history, which includes Josh Charles, Christine Baranski, Archie Panjabi, Alan Cumming, Matt Czuchry - all brilliant; and that's before considering the many great guest stars. Season four picks up where we left off, with Kalinda expecting an unwelcome visitor. Elsewhere, Zach gets pulled over by a cop, Peter's campaign becomes dominated by family values and Alicia deals with a journalist inquiring about the status of her marriage to Peter. At work, Will's suspension is over, and a trustee (played by Nathan Lane of Producers fame) is appointed to watch over the firm in the wake of its bankruptcy. Busy, busy, busy!
Click here to view a season four promo

Blue Bloods
Due: May 10, RTÉ Two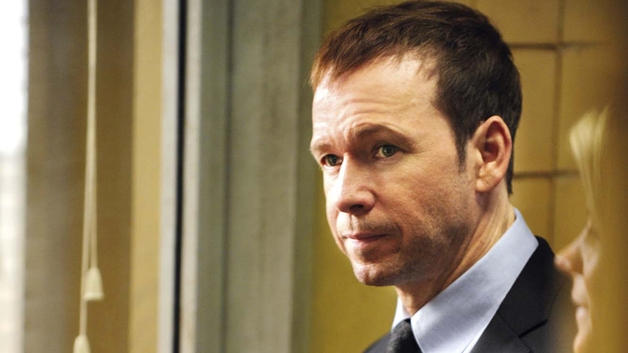 Hugely popular cop show that focuses on the Reagan family, an Irish-American clan who are steeped in the NYPD, and led by Commissioner Frank Reagan (Tom Selleck), a character so pompous and self-righteous I just want to kick the telly. The cast is good – Donnie Wahlberg and Jennifer Esposito work particularly well as Danny, the angry detective and Jackie, his less malevolent partner – but it's about as subtle as napalm. In the season premiere, a dangerous criminal from Danny's past comes back to seek revenge and kidnaps Jackie. Meanwhile, Jamie (Will Estes) meets his new partner, while a young officer is shaken after he accidentally shoots an innocent man.
Click here to view a season three promo
Person of Interest
Due: May 6, RTÉ Two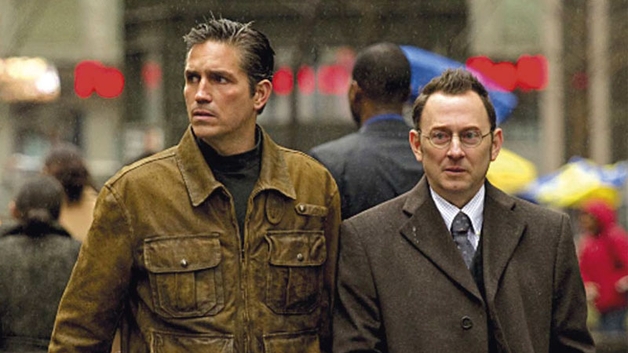 Now this could be great fun. Former Lost star Michael Emerson – he played the very spooky Ben Linus, leader of The Others – and Jim Caviezel (The Thin Red Line) head the cast as Harold Finch, an enigmatic software designer, and John Reese, a former CIA hitman who became homeless, who team up to prevent crimes before they happen. Finch built a computer system for the US government to predict future terrorist attacks and discovered that the computer was predicting ordinary crimes as well. Finch can determine the person involved, but not how or where they are involved. In his first assignment, Reese must help a district attorney who Finch has predicted will be involved in a violent crime.
Click here to view the official trailer

The Fall
Due: May 12, RTÉ One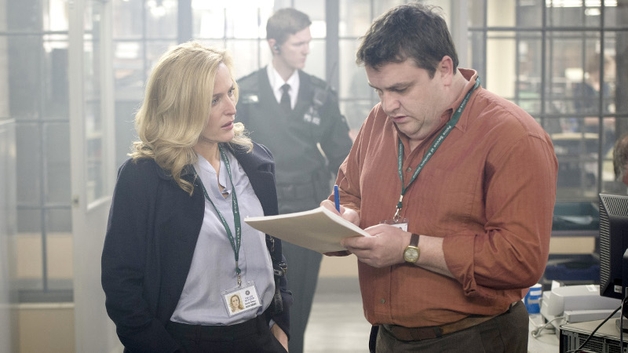 A BBC/RTÉ co-production rather than a straightforward acquisition, this brand new five-part drama set in Northern Ireland stars former X-Files star Gillian Anderson and follows a PSNI investigation into a string of recent homicides. When the PSNI are unable to close the case after 28 days, Detective Superintendent Stella Gibson (Anderson) of the Metropolitan Police Service is called in to review the situation. Under her new leadership, the local detectives must track down and stop the serial killer who is terrorising the city of Belfast. Even aside from Anderson, The Fall carries an impressive cast list. Simon Delaney (Bachelors Walk, The Good Wife) is probably the best-known Irish actor, while his former The Good Wife co-star, Archie Panjabi (she plays investigator Kalinda) is the other standout name.
Click here to view the trailer

Suits
Due: June, RTÉ Two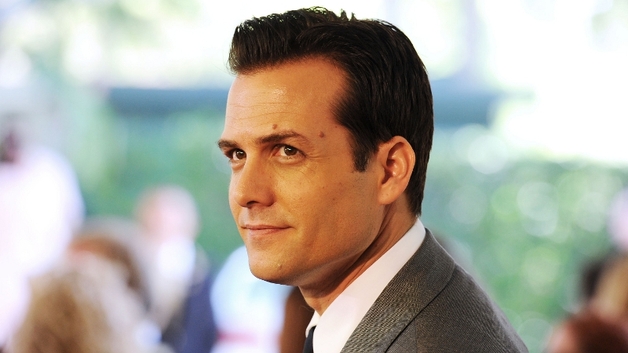 This fun-and-fluffy legal dramedy offers perfect summer viewing as it's easy on the eye and undemanding of the brain. Mike Ross (Patrick J Adams) is a brilliant college dropout with total recall. To make money to keep his grandmother in a private nursing home, he agrees to deliver a case of marijuana for his best friend. Mike discovers that the drug delivery is a sting operation and avoids arrest by accidentally sitting for an interview with Harvey Specter (Gabriel Macht, above), one of New York's top corporate lawyers. Harvey is forced by company policy to hire an associate attorney, and takes Mike on, pretending that he is a Harvard Law graduate as required. Only Harvey's legal secretary and confidant Donna Paulsen (Sarah Rafferty) knows the truth.
Click here to view the season one trailer
The Americans
Due: May 23, RTÉ Two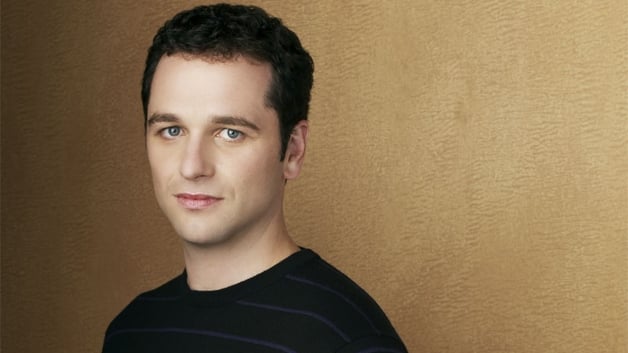 Fans of Brothers & Sisters will recognise Matthew Rhys (he played Kevin), who stars alongside Keri Russell in this drama set during the latter end of the Cold War period, in the 1980s. Elizabeth (Russell) and Philip Jennings (Rhys) are two Soviet KGB officers posing as an American married couple in the suburbs of Washington DC in order to spy on the United States. In the pilot it's 1981, and we meet Philip and Elizabeth Jennings, undercover Soviet intelligence agents sent to the US 15 years previously. Their assumed identities are a married couple who run a travel agency, and even their own children Paige (Holly Taylor) and Henry (Keidrich Sellati) do not know their secret. Before coming to the US, they were instructed not to share their personal lives with each other, which makes their secret life together even more difficult.
Click here to view the season one trailer
Once Upon a Time
Due: May 18, RTÉ One

Making a TV show the entire family can enjoy is no mean feat these days – and this is certainly one of the oddest of them all. If you haven't seen it before, Once Upon a Time is all about fairytale characters. The Evil Queen interrupts the wedding of Snow White and Prince Charming to cast a curse on everyone and take away all their love so that she is the only one with a happy ending. Many of the fairy tale characters are then transported to a modern US town called Storybrooke where most of them have been stripped of their original memories and identities. Nuts!
On May 18, a week ahead of season two proper, Once Upon a Time: Magic is Coming offers a recap of the first season. If you've got kids and like fairytales, you'll love this show.
Click here to view the season two promo
Suburgatory
May 21, RTÉ Two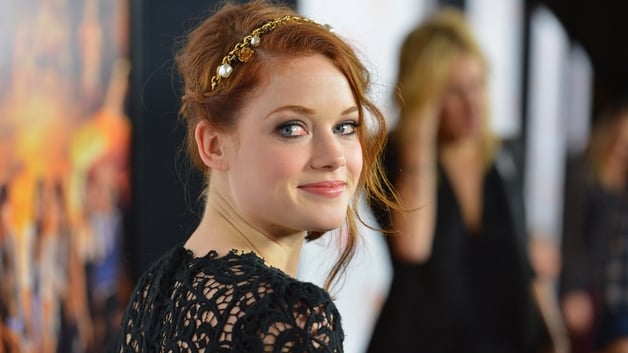 One of the most enjoyable new comedies to come out of the US in recent times, Suburgatory stars former Six Feet Under star Jeremy Sisto (he played Brenda's brother, Billy) and relative newcomer Jane Levy (recently in Evil Dead) as George Altman, a single father who decides to get away from New York City to the upstate suburb of Chatswin so he can give his teenage daughter, Tessa, a better life. The show's strength is the range of characters and the quality of the supporting cast, including Cheryl Hines as Dallas Royce, Chris Parnell as Fred Shay and Alan Tudyk as Noah Werner.
As season two opens, Tessa returns to Chatswin after spending the summer in Manhattan with her grandmother. Upon returning, she continues to be interested in her mother's life and decides to perform at the local talent show.
Click here to view the season two promo
Hell on Wheels
May 19, RTÉ Two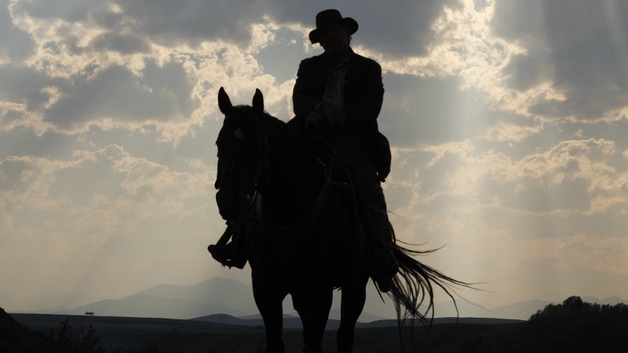 Back for a second season, Hell on Wheels is the proverbial gritty western. Set in 1865, the drama centres on the settlement that accompanied the construction of the first transcontinental railroad, referred to as "Hell on Wheels" by the rail company folk, prostitutes, mercenaries and others who make this mobile encampment their home. It stars Anson Mount as Cullen Bohannon, a former Confederate soldier who works as a foreman on the railroad as he tries to track down the Union soldiers who murdered his wife and young son, and Colm Meaney as Thomas "Doc" Durant, a businessman and investor in the transcontinental railroad, where he hopes to make his fortune.
In the season two opener, Cullen Bohannon robs trains, including one that's guarded by Elam Ferguson (Common); meanwhile Lily Bell (Dominique McElligott) and Doc Durant attempt to resume the Union Pacific Railroad's westward progress.
Click here to view the season two promo
John Byrne