John Byrne's TV choices for the week ahead (Sat Apr 06 - Fri Apr 12)
Two great US dramas are back, it's sort of goodbye for a short while to Ant & Dec – while there are new shows about working-class life in Ireland and a game show hosted by Davina McCall
Pick of the week

Mad Men (Wednesday, Sky Atlantic)

The drama with more awards than viewers returns for its sixth and penultimate season with a double-bill premiere, airing only three days after its US broadcast. Season five brought a lot of changes to the people at Sterling Cooper Draper Pryce. While creative director Don Draper (Jon Hamm) enjoyed life with new wife Megan (Jessica Paré), financial woes burdened Lane (Jared Harris) and, unable to cope, the Englishman took his own life in a never-to-be-forgotten scene that was genuinely shocking. Slimy head of accounts Pete Campbell (Vincent Kartheiser) cemented his importance at the agency, and single mother Joan (Christina Hendricks) also secured her future in a most surprising fashion to redefine her role and become a partner. Details of season six are a closely-guarded secret, but Don and Megan appear very much together when they holiday in Hawaii. Meanwhile, despite her resignation from the company, Peggy (Elisabeth Moss) will remain an integral part of the show.
Star of the week

Glenn Close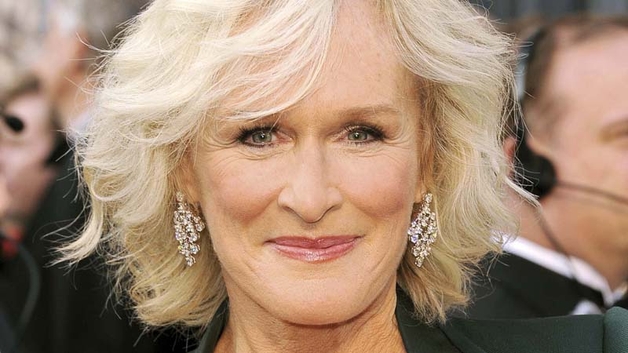 Damages (Tuesday/Wednesday, RTÉ One)

Definitely a case of 'great show-rubbish time' as Glenn Close and Rose Byrne return for a fifth and final season of this delightfully caustic legal drama - but at the ungodly time of 12.35am on Tuesday night/Wednesday morning. And while Rose Byrne has gone from being a virtual unknown to a Hollywood star (you do remember Bridesmaids, don't you?) while playing the young and ambitious lawyer Ellen Parsons, it's Glenn Close who got most of the plaudits playing Parsons' sometimes boss, the ruthless (if occasionally human) litigation queen Patty Hewes.

As we reunite with the two principals, Ellen has started her own firm and is looking for an important case that will help her make a name for herself while also testifying against Patty in her son Michael's custody suit. Meanwhile, Naomi Walling (Jenna Elfman), a trader for the Princefield Investment Bank learns of illegal activity within the institution and approaches Channing McClaren (Ryan Phillippe), founder of a website where confidential whistle blowers can post incriminating information against large companies, with the intent of going public. McClaren seeks Patty's help in protecting him once the information goes public, but she refuses to represent him and recommends Ellen.
Starting this week
Five Minutes to a Fortune (Saturday, Channel 4)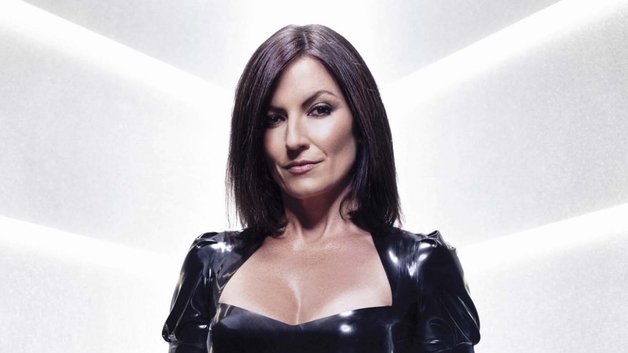 TV omnipresent (she's a one woman Ant & Dec) Davina McCall presents a new game show where a 15-foot hourglass contains thousands of pounds in prize money. To keep the cash in the hourglass, contestants must work as the perfect team to complete five challenges in just five minutes. Sounds like a cash version of The Crystal Maze.
Also starting this week:

Neville's Doorstep Challenge (Friday, TV3)
Later . . . . With Jools Holland (Tuesday/Friday, BBC Two)
Catchphrase (Sunday, UTV)

Ending this week

Ant & Dec's Saturday Night Takeaway (Saturday, UTV)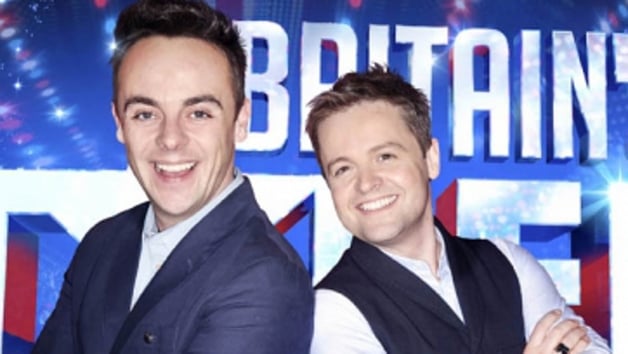 Although this is the last we'll see of the lads' variety show, have no fear: they're back again next Saturday with something far more unbearable. Yep, it's another round of karaoke and crud in the seventh coming of Britain's Got Talent.
Also ending this week:

Foyle's War (Sunday, UTV)
Anna & Katy (Wednesday, Channel 4)
The Mimic (Wednesday, Channel 4)
Drama of the week

Revenge (Tuesday, RTÉ Two)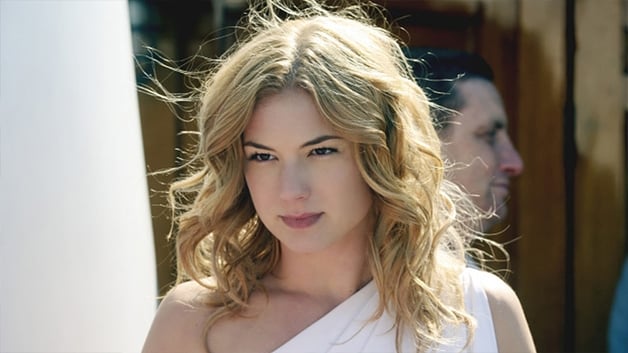 After last week's great episode – where fake Amanda Clarke aka the real Emily Thorne was killed – fans must be hoping that Revenge can get out of the convoluted rut that is season two. The tag for this week's episode is: 'Emily is back. No more distractions'. Let's hope so. Season one was as good as season two's been bad. And season one was great.
Comedy of the week

Modern Family (Friday, Sky One)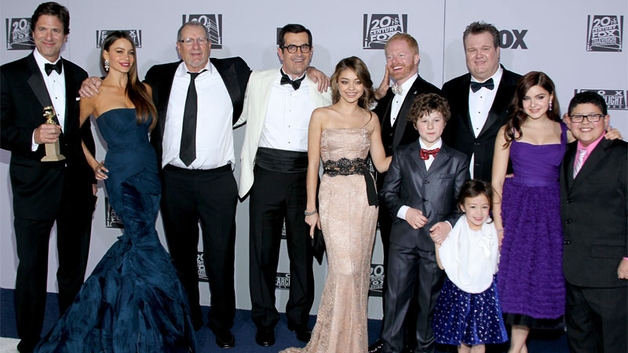 Four seasons in and this is multi-award-winning show is still great fun. This week Jay dusts off his brave face to play host to Gloria's mum Pilar (Elizabeth Pena), and sister Sonia (Stephanie Beatriz), who have arrived from Colombia for the christening of Gloria and Jay's new arrival. Naturally, it's not too long before Jay starts to butt heads with his fiery in-law, as he's shocked to discover that she's never liked him. It's glam versus gloom, meanwhile, when Gloria and her little sis settle some scores. Claire's busy with Gloria, so it falls to Phil to help his kids overcome their various obstacles. Despite his best efforts, Phil discovers that the line between problem-solving and causing is very thin, leading to an inspired homage not to be spoiled. Having noticed Lily becoming more snarky than sweet, Mitch and Cam make a concerted effort to be on their best behaviour, even if it costs them an invite to the party of the century.
Documentary of the week

The Estate (Monday, TV3)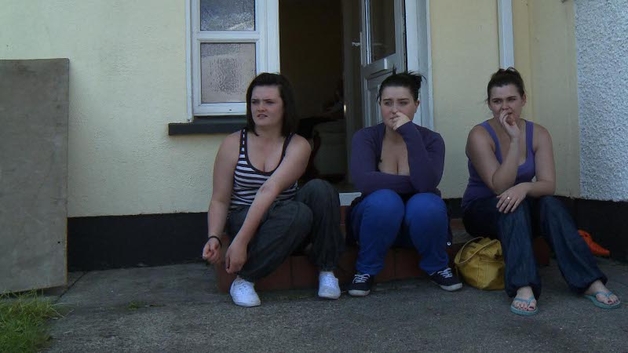 TV3 are promising viewers a rollercoaster ride as real life unfolds across this brand new three-part look at life in an Irish council estate. This observational documentary is located in Ballybeg, a sprawling housing estate on the outskirts of Waterford City, which has something of a tough reputation. Filmed over a year, The Estate sends cameras behind closed doors as residents live out their everyday lives, coping with the harsh realities that surround them.