This week John Byrne says goodbye to Girls, welcomes back Prisoners' Wives, is intrigued by The Mimic and enjoys the rejuvenation of Dexter.
Reviewed: Girls (Monday, Sky Atlantic); Prisoners' Wives (Thursday, BBC One); The Mimic (Wednesday, Channel 4); Dexter (Sunday, FX)
It hit me right at the end. When the Sky Atlantic continuity announcer verbally cut across the closing credits of the season two finale of Girls, she said that the show would be back in 2014. 20-bloomin'-14!!! That's a lifetime away. Still, we'll always have seasons one and two even if this great show never reappears.
Unfortunately, the season two finale left me wondering if it's already over in the creative sense for Lena Dunham's truly groundbreaking show about a group of mid-twenties' girls living - but barely surviving - in Brooklyn.
Sure, Hannah's abject failure to get more than a sentence written for her book, Marnie's cringe-worthy effort at becoming a pop star and Shoshanna's quite manic rejection of Ray were all typical of the show, what was worrying was a series of rom-com clichés that littered the episode's final minutes.
Marnie discovering that Charlie loves her (after they'd had what seemed a relationship-ending lunch in a restaurant – very When Harry Met Sally) was bad enough, but Adam running shirtless through Williamsburg to get to a stricken Hannah (no book, less cash, damaged ears) was pure Richard Curtis. Shoshanna's break-up with Ray ("You hate everything!" she yelled) was just an obvious event, if a little Woody Allen-esque in its intensity, a trait Ray basked in. I do enjoy Shoshanna's energy, though, and she wastes no time finding another male face to eat.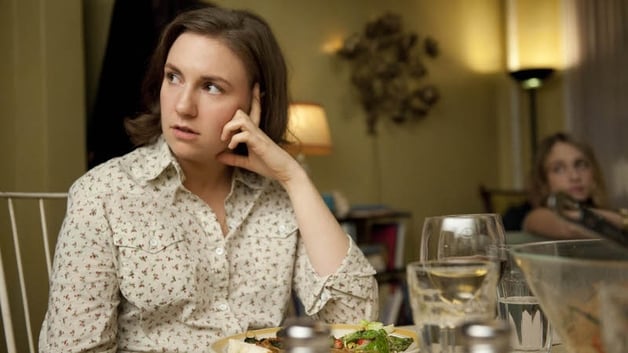 On the other hand, the moment of the episode was Hannah's phone message to Jessa – and where is that crazy English girl these days?

I can only hope that Lena Dunham (who co-wrote the episode with Judd Apatow) was laying on the irony ahead of figuring out where to go in season three. I'd hate Girls to become just another bows 'n' ribbons girly show. But we all know that everything drifts to the centre at some stage and maybe it's time for Girls, and time for Lena Dunham to take the next step forward in an already impressive career.
And while it was goodbye to Girls it was also the week to welcome back Prisoners' Wives (Thursday, BBC One). I really enjoyed last year's debut run – especially whenever the imposing Polly Walker was on-screen. Along with Pippa Haywood (as the rather prim widow Harriet), Walker's back in her role as the larger-than-life gangster's wife, Francesca.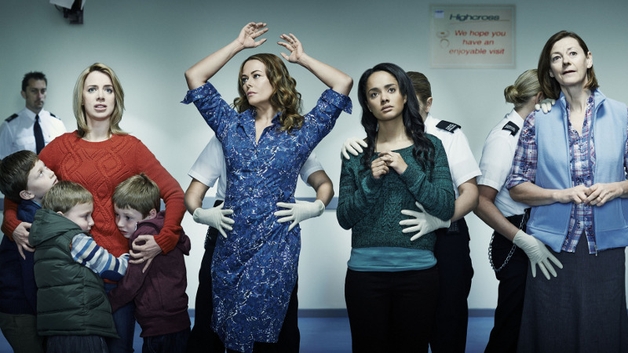 This time around, Fran is coming to terms with the fact that her rapidly disappearing good life revolved around her man Paul's bad behaviour, and things don't look like getting any better this time around as a rival of her husband gets murdered in the back of her car. Harriet got off to a better start, as she became the romantic focus for the prison chaplain – but much of the momentum in the second season will result from what happens with the two new central characters.

Aisling (Karla Crome) is a young woman ready to walk down the aisle, but her petty criminal father (Owen Roe) gets himself doing time and potentially ruining her big day. Then there's Kim (Sally Carman), a mother of three whose life plunges into crisis when her husband is arrested on allegations of sexual abuse of a minor.

It's all nicely done without breaking any new ground or pushing out any boats; which is certainly not a criticism. There's never anything bad about a well-told story, filmed with a decent budget and featuring good actors. And that's we've got here.

One new show that looks like it cost little or nothing to produce is The Mimic (Wednesday, Channel 4), which opened with a strangely compelling first episode. The premise seemed far from promising, but I had a look and came away feeling confused but also hooked. Weird.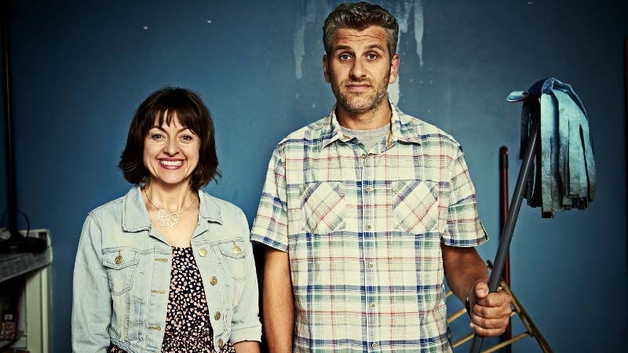 Although he's a bit of a Channel 4 staple (he's appeared in two other comedy shows) Terry Mynott is a new name to me. In The Mimic he stars as Martin Hurdle, a faceless maintenance man who passes his otherwise unremarkable days by indulging in a variety of impressions, ranging from Ronnie Corbett stuck in a post box to the head of HR at work making a fool of himself over the company PA system.

Outside of work his life seems effortlessly mundane, and he has few friends. But when he hears that he fathered a son 18 years ago, Hurdle decides to meets the lad and determine if indeed he is a father.

Although it never even inspired a smile to break out on my face, never mind generating a laugh, I thoroughly enjoyed this first episode. The Mimic is certainly quirky and highly reliant on pathos – but whether that alone can carry the show over the coming weeks remains the real mystery here. It's definitely worth a look, though.

Finally, on to a once-great show that's at least showing signs of getting back to its best. Dexter (Friday, FOX) had stumbled through the last couple of years, but the sixth season finale – when sister Debra caught Dex committing murder – was a genuine jaw-dropper that set fans up for an intriguing seventh season that's really coming alive as the corpses mount.

Centrally, it's all about Debra coming to terms with the fact that her brother is a serial killer; albeit one with a code, where he only kills bad people. In last Friday's episode, Dexter was given a great platform to prove his point as the evil killer Speltzer was literally getting away with murder until he intervenes.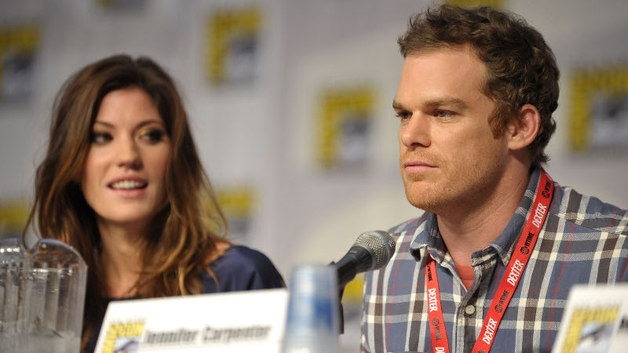 Elsewhere, there's the simmering sociopath Isaak Sirko, who is the head of the Ukrainian Mob, whose member Viktor was killed by Dexter after he, in turn, had murdered a cop. Sirko now knows that Dexter was involved in Viktor's disappearance, so this season's ultimately going to be about Dexter being able to kill Sirko first.

It's all getting nicely complicated, with the added arrival on the scene of former Chuck star Yvonne Strahoviski as Hannah McKay, who was a teenage partner of Wayne Randall, a serial killer who committed suicide in front of Dexter. She claims to be a reformed character, but she's clearly distracting Dexter while helping the cops locate previously uncovered bodies of Randall's victims.
Blimey. It's such a lot to take in... got to keep watching, so.
John Byrne