John Byrne's TV choices for the week ahead (Sat Mar 16 - Fri Mar 23).
Saint Patrick's Day dominates a TV week that's dotted by a variety of Irish and Irish-made shows, including James Nesbit's Ireland and a documentary about the War of Independence.
Pick of the week

St Patrick's Festival Parade (Sunday, RTÉ One)
It's that time of the year when rivers are dyed green and the entire planet wants a pint of Guinness. In Ireland, the main focus will be on the parades, with the big one (as usual) taking place in the capital. Bláthnaid Ní Chofaigh, Aidan Power and Des Cahill will present this year's live coverage of the St Patrick's Festival Parade in Dublin where Ireland's leading pageant companies and marching bands aim to make the streets come alive in spectacular style. For the first time up to 8,000 people from around the world will also take to the streets as part of The Gathering Ireland 2013 - Peoples Parade, so there's something else to enjoy before tucking into the bacon and cabbage.
Star of the week

James Nesbit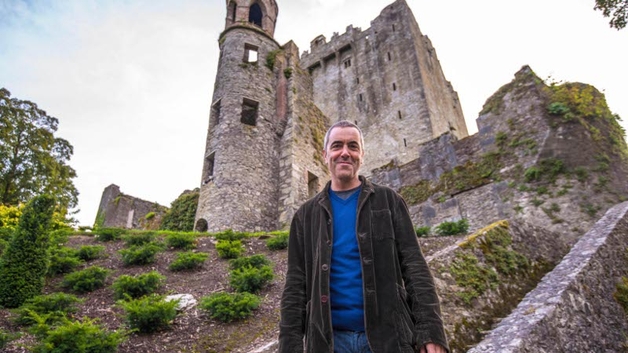 James Nesbit's Ireland (Monday, UTV)
Coleraine native James Nesbitt presents this brand new series about Ireland. Across eight episodes, he embarks on a thrilling adventure through the rich landscape, explores his homeland and personally guides viewers through Irish life, touching on its culture, history, people and visiting places close to his heart along the way.
In episode one, James heads down to the magical South West. He says: "Miles of white sand and crystal clear waters. This stretch of coast was once cited as the most beautiful place on earth by National Geographic. The water might be a bit chilly, the sun may not always be shining, but the warmth of the Irish people will give you just as good a time."

In Dingle he meets American-born brothers Shaun and Kieran Murphy who moved from the New York suburbs 12 years ago with their families to set-up an ice-cream business. Kieran says: "It's very safe, you've got the sea, you've got the mountains... There'd be no place we'd rather raise children than here in Dingle."
Meanwhile the summer season is well underway at Blarney Castle as thousands of tourists arrive to kiss the stone and share its myth and legend, thanks to the army of workers who run the estate.
Starting this week

In the Name of the Republic (Monday, TV3)
The Irish War of Independence saw many people abducted, executed and secretly buried. Now, Professor Eunan O'Halpin explores the troubling aspect of the war that is often ignored, and the victims who are long forgotten.
In the first instalment, O'Halpin travels to Laois to investigate the rumour that a number of bodies of executed men were dumped on a farm. While the archaeologists try to find evidence of human burials, he tries to establish the identities of the alleged victims. The only clue he has to work with is a claim that the executed men were from north Tipperary.
Also starting this week:

The Takeover (Thursday, RTÉ Two)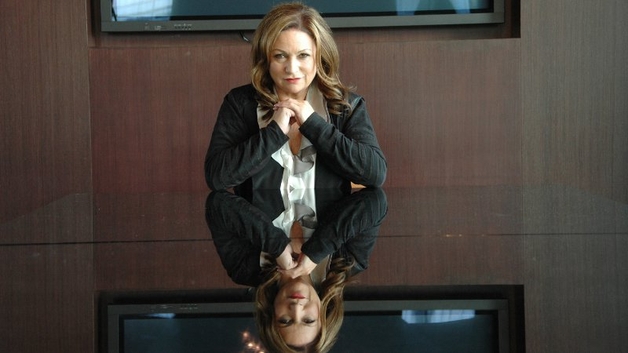 Featuring Norah Casey as a mentor, this new show – which was originally piloted in last year's Format Farm - sees the boss of a company surprise their employees and leave them entirely on their own for two weeks to make the changes they've previously dreamed of seeing.
In the Flesh (Sunday, BBC Three)
This new three-part drama that tells the story of zombie teenager Kieren Walker (Luke Newberry) and his reintegration back into both the local community and the heart of his family. After his death four years ago, his friends and family thought they'd never see Kieren again. But then, shortly after his funeral, thousands of the dead were re-animated and now, after months of rehabilitation and medication, the zombies are gradually being returned to their homes.
The Syndicate (Tuesday, BBC One)
Both Mandy (Siobhan Finneran) and her daughter Becky (Natalie Gavin) work at St Anthony's Hospital where they're part of a lottery syndicate, along with Nurse Tom Bedford (Jimi Mistry), Porter Alan Walters (Mark Addy) and Auxiliary Rose Wilson (Alison Steadman). All hell breaks loose when the syndicate realise that £72 million is at stake – but their winning ticket is missing!
Ending this week

Girls (Monday, Sky Atlantic)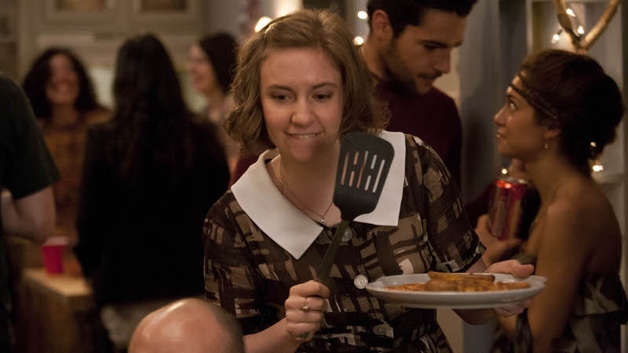 Various issues come to a head in the second season finale of Lena Dunham's superb, ground-breaking comedy. After weeks of procrastination, Hannah is left with just one day in which to write her e-book. Meanwhile, Marnie misreads Charlie's signals and Ray makes a career move with the intention of impressing Shoshanna.
Also ending this week:

Dermot's Secret Garden (Thursday, RTÉ One)
Autumn has arrived in Clondeglass and Dermot O'Neill's dahilas and lupins light up the beds and borders like fireworks. His October gardening trip takes him to Lake Maggiore in Italy and he and Fiann throw a garden party in December to celebrate the end of another year's work in Clondeglass.
The Spa (Thursday, Sky Living)
The first season of this fluffy comedy concludes on what could be a high note. There's a buzz throughout the health centre when (The One and Only) Chesney Hawkes is announced as the special guest at the Hertfordshire Heroes event.
Drama of the week
Castle (Wednesday, Alibi)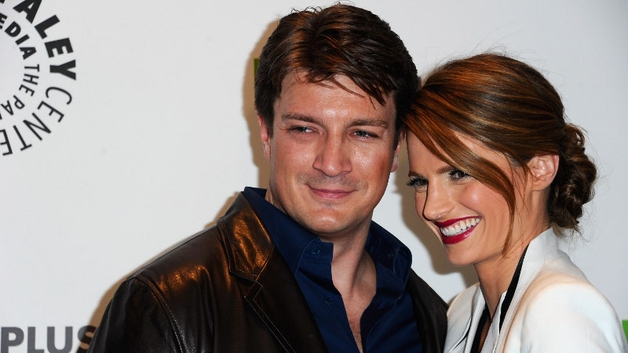 Leave your cynicism behind and just enjoy one of the best frothy TV shows around: this is pure latte TV. Nathan Fillion and Stana Katic return as writer Rick Castle and now former Homicide Detective Kate Beckett. Love is in the air between Castle and Beckett – but there's also a murder to solve in this season five opener.
Comedy of the week

The Mimic (Wednesday, Channel 4)
Although it wasn't very funny, I really enjoyed the pilot of this show last week. It's got a very pleasant, whimsical touch to it, and is quite unlike any other British sitcom of recent vintage. Terry Mynott plays an ordinary man with a penchant for impressions. Sounds rubbish, right? But there's something about the character that drew me in and I'll be back.
Documentary of the week

The Teens' Midwife (Thursday, RTÉ One)
This is a two-part observational documentary series depicting the work of teenage pregnancy midwife, Una O' Brien at Our Lady of Lourdes Hospital, Drogheda. The series features a number of young parents-to-be as O'Brien prepares them for the birth of their babies.
John Byrne