John Byrne's TV choices for the week ahead (Fri Feb 01 - Thu Feb 07).
Pick of the Week
Nashville (Thursday, More4)
This highly-rated US drama set in the cut-throat world of country music was created by Callie Khouri, the Oscar-winning writer of Thelma & Louise – and will be worth watching just to see the two leads lock horns. Country music legend Rayna Jaymes (Connie Britton from Friday Night Lights and American Horror Story) is struggling to stay in the spotlight as her fanbase ages, while her latest album and tour aren't selling. To make matters worse, ambitious young rising star Juliette Barnes (Hayden Panettiere from Heroes) is hot on her heels and vying for the country crown. When Rayna's producers ask her to support Juliette on tour, it guarantees a musical power struggle. Sounds deadly.
Star of the week

Simon Baker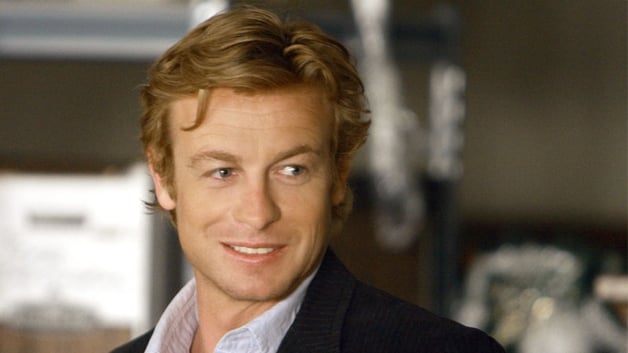 The Mentalist (Tuesday, RTÉ One)
The perma-grinning Aussie with the circa 1983 George Michael haircut has carved a hugely popular niche for himself in The Mentalist. After the traditional route of Australian soap (Home and Away) and other shows, he relocated to the USA and landed a small part in LA Confidential, which led to further roles in the likes of The Devil Wears Prada and a leading role in the short-lived television series Smith. In 2008 he took on the lead role of pyschic spoofer-turned-cop consultant Patrick Jane in The Mentalist – and it's been gravy ever since.
Next Tuesday Jane and the team are back to work for a fifth season of murder-solving fun and all charges from the end of last season have been dropped as the CBI and FBI both attempt to cover up Jane's unsuccessful take down of Red John and Wainwright's death. Frothy bliss, this.
Starting this week

The Spa (Thursday, Sky Living)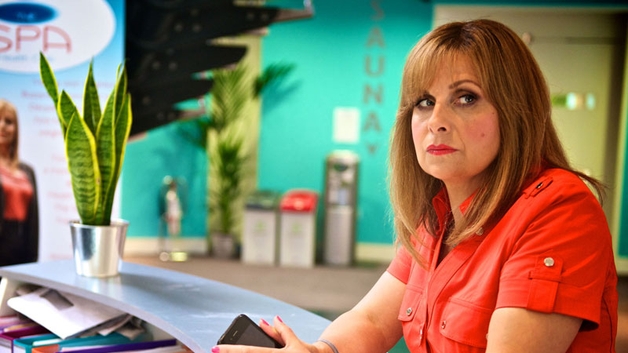 More new British comedy from Sky, this time set in an ailing health club. Rebecca Front (The Thick of It) stars as the rather uncompromising manageress Alison Crabbe. As Leighton Buzzard's Slimmer of the Decade, Alison's confident that she can turn the business into the ultimate recuperative retreat, but her tactless customer service, self-delusion and contempt for just about everyone have a tendency to encourage chaos instead of calm. Could be fun.
House of Cards (from Friday, Netflix)
In a first (certainly on this side of the Atlantic), Netflix will be streaming all 13 first season episodes of this new US political drama from February 1st. Starring Kevin Spacey as Frank Underwood, a ruthless politician with his eye on the top job in Washington, House of Cards is an adaptation of the BBC miniseries of the same name.
Ending this week

Mrs Brown's Boys (Saturday, RTÉ One)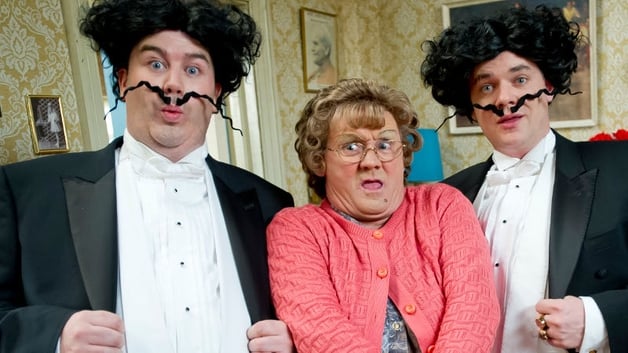 The comedy that's loved by the public and loathed by the critics (for example: my brother thinks it's great and I'd rather watch Splash!) comes to the end of its third season. And while there's a movie and Christmas specials on the way, here wedding bells are ringing in the chapel as Rory and Dino prepare for their big day. With celebrity wedding planner La La Doggy on board, it looks set to be the wedding extravaganza of the year.
Africa (Wednesday, BBC One)
In the final episode of yet another eye-popping BBC wildlife series, the remarkable David Attenborough experiences the realities of rhino poaching and examines the challenges elephants face with an increasing human population encroaching on their habitat. He meets Maasai warriors that have become lion guardians, and witnesses local conservation in action on the tropical East coast.
Borgen (Saturday, BBC 4)
The diverting-if-dull Danish political drama comes to a close with another double-bill. The Prime Minister's daughter's health is deteriorating and her psychiatrist suggests admitting her to a private psychiatric hospital to avoid long waiting lists. Birgitte and ex-husband Philip have grown closer to each other during this family crisis – but she may have to choose between political and private life.
Splash! (Saturday, UTV)
Hooray! It's over!
Also ending this week:
8 out of 10 Cats (Friday, Channel 4)
Last Resort (Tuesday, Sky One)
The Undateables (Tuesday, Channel 4)
Drama of the week

Ripper Street (Sunday, BBC One)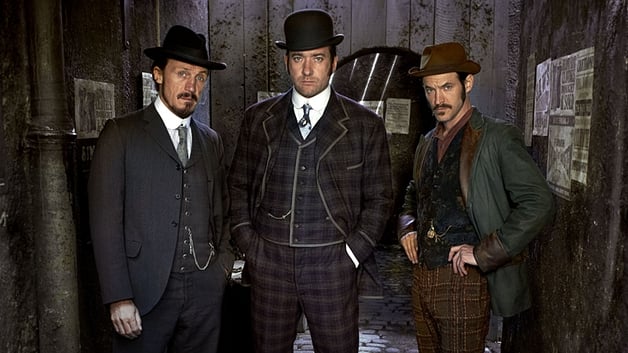 After a bumpy start this show keeps getting better and better - and don't you just love those check trousers? This week, as the dock strike of August 1889 grips London, the killing of a Jewish anarchist leads Reid and the team into the fog of the British government's fight against international terrorism. The order from Reid's superiors is to drop the case, but he gets suspicious – and starts digging.
Comedy of the week

Girls (Monday, Sky Atlantic)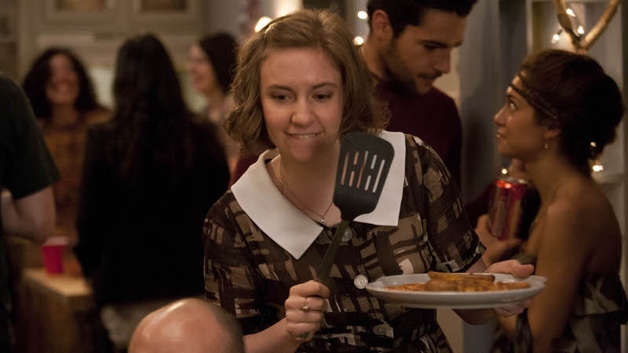 While Louie (Tuesday, Fox) appeals to my weary cynicism, Girls is a gloriously energetic screw-up that at least has time on its characters' side, so it's got a charming naivete at its core. Where there's hope, there's Hannah - who this week throws a party to celebrate kicking out Elijah after his five-second fling with Marnie. Of course Marnie turns up. An even more disastrous night ensues when mouthy Jessa meets Thomas-John's parents for dinner and serves them all huge, unasked for dollops of tmi.
Documentary of the week

Under the Influence (Thursday, RTÉ One)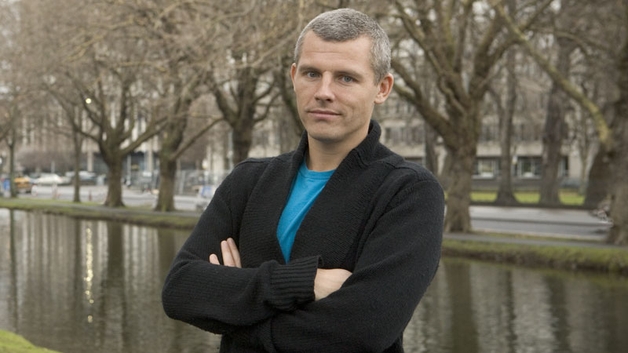 In a new four-part series, the steadfastly sober Des Bishop explores Irish folks' less than benign relationship with alcohol, and other addictive behaviour. In episode one he looks at Irish identity and how it's linked to the oul' gargle. Contributors include comedians David McSavage and Colm O'Regan; journalist Una Mullally; medical professional Dr Chris Luke; and TD Luke Ming Flanagan.
How to Build a Bionic Man (Thursday, Channel 4)
This one-off follows psychologist Bertolt Meyer - himself the owner of a bionic hand - as he meets scientists working at the cutting edge of research to find out just how far this new technology can go. Meanwhile, a team of roboticists create a complete 'bionic man' for the first time, using nearly $1million-worth of state-of-the-art limbs and organs. Blimey. Will they call him Steve Austin?
John Byrne