This week on Fair City, Tessa is inspired by Dean and decides to accept the internship after all.
Heather is upset when Hughie is keen to keep his distance. Hughie is annoyed when Bob and Renee bring up his drinking.
Hughie receives a letter from Jackie but isn't impressed when Heather begins to read it.
Later, Brendan shocks Bob and Renee with his surprise return. Bob and Renee fear for Brendan's safety.
Heather is delighted to see Brendan but Hughie is reluctant to tell him the full story.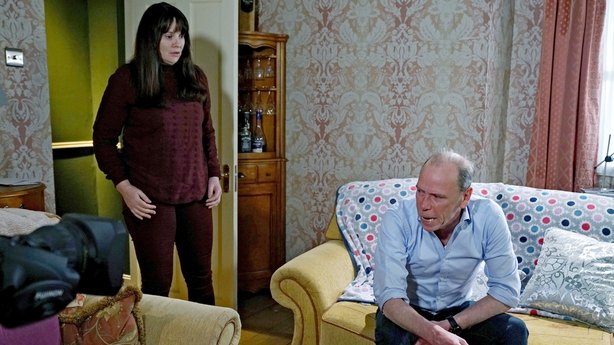 Brendan is stunned when Heather refuses to return to Brazil with him. He tries and fails to shatter Heather's illusions over Hughie.
After Hughie tells Heather the truth, Heather runs off. Brendan blames Hughie for Heather's state of mind and everyone worries about Heather's whereabouts.
Brendan is frustrated he can't help in the search for Heather. He breaks cover to take control of the search.
He is finally reunited with Heather but an altercation causes Brendan to be seen in public by Fiona.
Renee and Bob are shocked when Brendan says he wants to see Ellie before he and Heather go back to Brazil.
Hughie's isolation hits home when Heather says goodbye.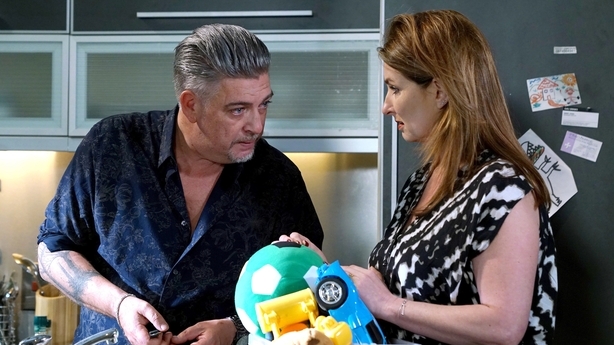 Elsewhere, Robbie opens up to Carol about the abuse he suffered in school as a child.
Robbie lashes out at Nora and later tries to make amends with her. She agrees to give him another chance.