This week on Fair City, Pete gets the wrong end of the stick when he sees Heather hug Hughie.
Pete confronts Hughie and gives him an ultimatum and Hughie is tempted to start drinking.
Hughie is stressed when Jackie won't answer his calls and gives in to the pain and has a drink. Heather walks in on him drinking and encourages him. She assures Hughie his night of drinking will be their secret.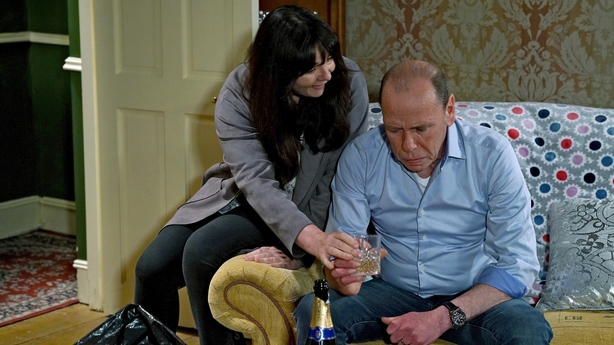 He later turns to drink again. When he becomes very drunk, Heather puts him to bed and Hughie is too out of it to notice her joining him.
Hughie is horrified when he wakes up next to Heather. He struggles to hide his guilt from Bob and Renee. Heather tells Bob and Renee that she spent the night with Hughie. Hughie's confession about his drinking only makes things worse.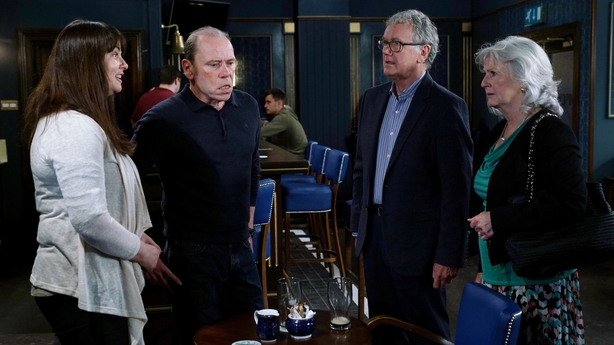 Elsewhere, Jane is quick to shut down Tommy's talk of Fiona and Paul and Tommy senses she is keeping something from him. Paul warns Fiona against blackmailing Jane. Later, Jane asks Melanie to delete incriminating evidence from Fiona's table.
Meanwhile, Cass ropes Tessa into helping with street festival organising. Tessa asks Dean to check festival details over a drink, but Cristiano tells him Tessa has an ulterior motive.
Dean is disappointed when Tessa arrives for the drink wanting to talk about festival matters. Tessa is thrown when Cristiano tells her Dean thought their drink was a date.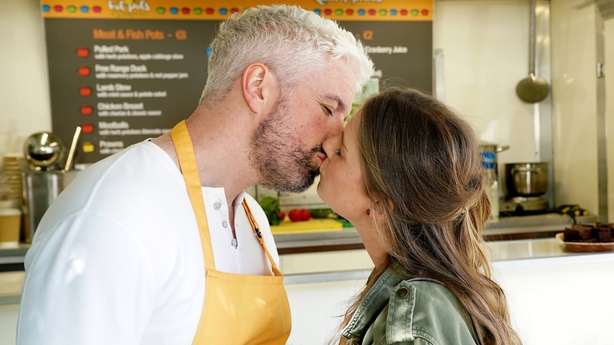 Tessa takes the initiative resulting in an impromptu date with Dean at Hot Pots.