This week on Fair City, Bob and Renee are stunned by Heather's unexpected arrival.
Renee is concerned when Heather's situation becomes clearer. Bob and Renee are horrified and Hughie is concerned when Heather tells them she is taking Ellie back to Brazil with her for good.
Renee resorts to desperate measures to stop Heather from taking Ellie back to Brazil - she hides Heather's passport. Heather involves Deegan and accuses her of false imprisonment.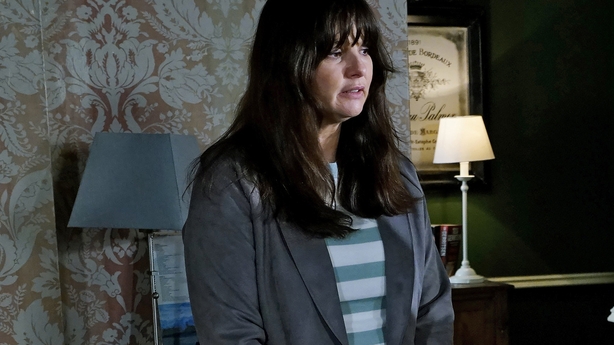 Ellie faces an impossible decision when Heather, twisting the truth, tells her of a secret escape plan.
Heather is devastated when Ellie chooses to stay with Bob and Renee. Later, Heather escalates the situation by locking herself and Ellie in the Hot Pots van. Dean and Hayley alert Hughie to the dangerous situation.
Renee fears the consequences for Heather as a visit from Deegan looms.
Pete and Jackie are intrigued when Doug keeps exciting news to himself, while Erica and Pete try to fish the truth from Doug. Doug lets Erica in on his big mystery. Pete is uneasy when Hughie invites him to the wedding.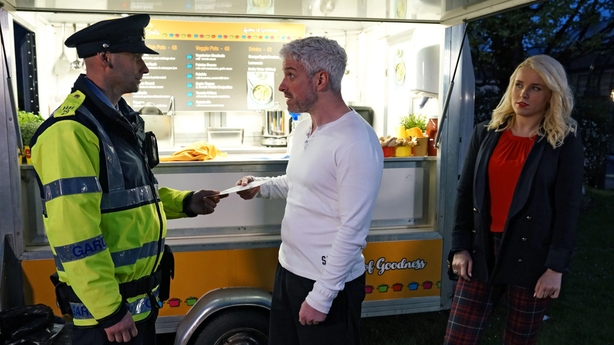 Elsewhere, Callum declines Paul's offer to move home. Paul is later uneasy when he sees Fiona chatting with Callum and Ruth. Paul warns Fiona not to use his children to get to him but Fiona turns the tables on him.
Meanwhile, Dean is determined to get Hot Pots back on track and enlists Hayley to help, but she advises him to bend the rule to get more business. Later, Dean is found in breach of his licence.