This week on Emmerdale, the Dingles are excited when Lisa accepts Harriet's offer of marrying her and Zak in two day's time.
The day of the wedding arrives and Lydia, Lisa and Belle are excited to see Lisa in her wedding dress.
However, as they leave they find the pigs have escaped and are running loose. As the bridal party chases the escaped pigs Cain falls flat in the mud! Lisa is determined to sort it out herself...
Meanwhile, a nervous Zak and the wedding guests wait for Lisa to arrive at the church.
They are in for a shock when Lisa arrives fresh from tackling the pigs, with mud splatters on her dress! It looks set to be a memorable day for the Dingles.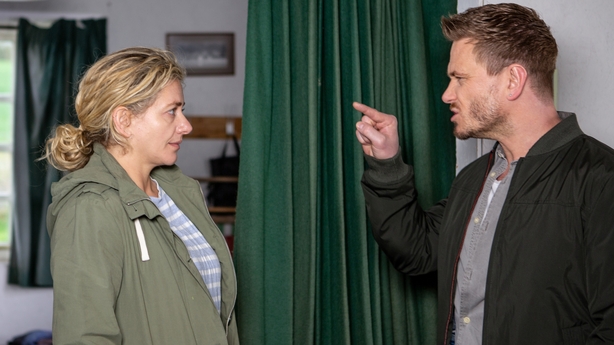 Elsewhere, David manages to convince Ryan to install spy software on Jacob's laptop, allowing him to monitor his communication with Maya.
The next day, Maya waits for Jacob but is stunned when an angry David arrives to confront her. Maya offers to leave Jacob and the village if David lets her go.
However, David has another idea in mind, and Maya is in for an even bigger shock...
Meanwhile, Megan tells Frank she has told the police everything about the accident, convinced she has done the right thing.
Jai is furious when Faith reveals it was Megan who caused the crash.