This week on Fair City, Jackie is spooked when Deegan tells them the burglar was caught at the scene of another crime, seriously injuring a victim.
Realising how close he was to losing Jackie, Hughie pops the question, leaving Jackie stunned. She says yes, but Pete wonders if the wedding will happen at all.
Later, Pete and Jackie agree to let go of the past and he gives his blessing to the engagement.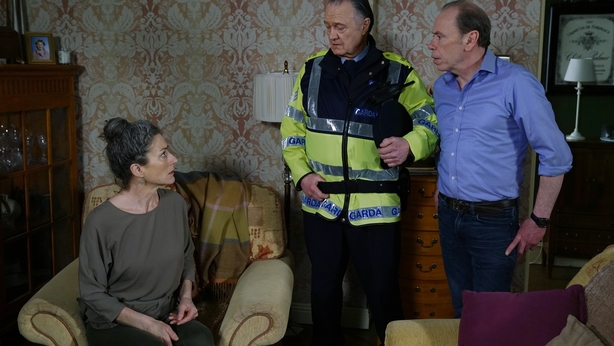 Sharon encourages Erica to let her guard down and have faith in Darragh. Darragh coaxes Doug to be more forward with Miranda.
Darragh is more successful with a new present he buys Erica and Erica is pleased when he admits that he wants a long term relationship.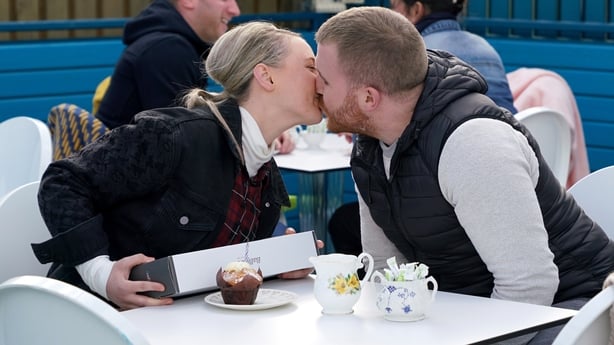 Meanwhile, Sash sees Orla's fear when Wayne tells her the hospital isn't happy with Junior's latest blood tests.
Sash is relieved to hear Junior is improving but is keen to keep her distance. Feeling even more emotionally blackmailed, Sash finally turns Wayne and Orla down, leaving them devastated.
Orla insists they concentrate on surrogacy in the US. Wayne is heartbroken as he says goodbye to Junior the morning of his departure to the States. However, Sash has a change of heart after Wayne tells her his hopes and dreams for Junior. Sash tells Orla and Wayne she wants to have the baby, leaving them stunned.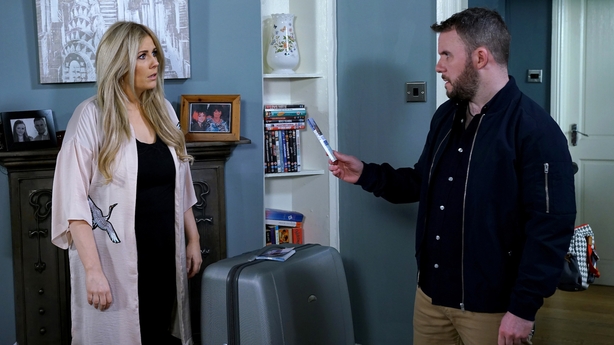 Sash is nervous as things move quickly after a successful visit to the gynecologist. She stuns Orla and Wayne when she tells them she's changed her mind about the surrogacy. They try a softly-softly approach, and she agrees to have the baby on the condition that Orla and Wayne never divulge who the real father is.
Sash's stress begins to build after she hands in her notice to Robbie. When Wayne tells Sash he'll put her on the payroll on her return from Prague, Orla is worried it will arouse suspicion.
Sash is thrown by Decco's unexpected return. Decco spies Sash's guidebook to Prague, she gets him off the scent but knows this is only the beginning of her lies