This week on Emmerdale, Marlon plans to secretly attend the wrestling convention, but when Paddy checks in on him he feels betrayed when he sees Marlon wearing a Bear Wolf t-shirt. Marlon convinces Paddy to attend the convention with him, suggesting he might get answers.
Paddy bumps straight into Bear Wolf and chokes up as he tries to explain himself. Will Paddy get the answers he was hoping for?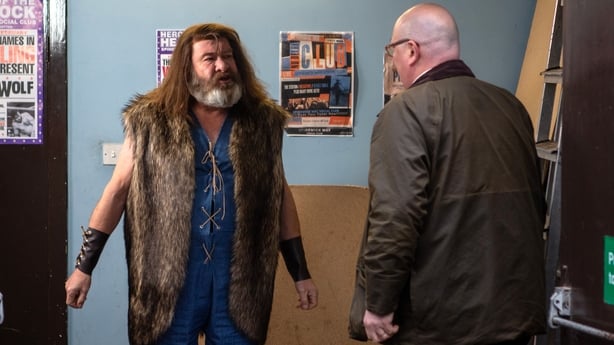 April sees Ellis in the shop and tells him she misses him. Jessie is determined to unite the family as Ellis and Billy are still at loggerheads. She cajoles Billy into coming to the Bear Wolf meet and greet, where things go from bad to worse between the brothers.
Ellis chases after Billy and soon they get into a fight. Ellie steals the van keys and accelerates towards Billy who stands his ground in front of it…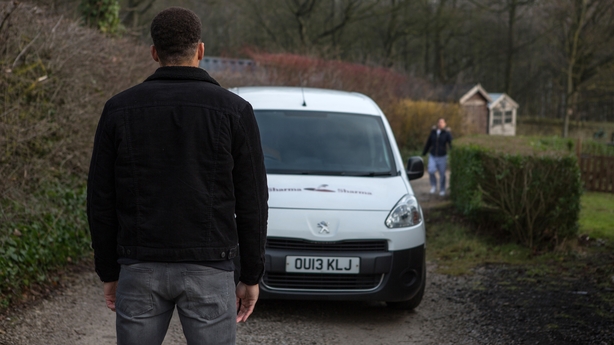 Elsewhere, Graham makes an anonymous call to the police about the garage and soon the police turn up with a warrant to search. Cain confronts Graham and threatens to kill him over what he's done. Debbie gives Sarah a softened excuse for why she's not speaking to Cain. Faith is determined to stop the family feuding, but will her efforts be futile?
Meanwhile, Doug is finding it hard to have alone time with Brenda. Things are still frosty between Nicola and Kerry due to the imminence of the evictions.
Laurel explains about her money worries and is left considering when Nicola proposes she rent out her spare room for extra cash. Gabby unwittingly progresses the idea and soon Doug is being asked to give the pirate ship a lick of paints as Laurel wants to rent it out as overnight accommodation for extra cash.