This week on Emmerdale, teacher Maya and her pupil Jacob end up kissing after Jacob admits his true feelings for her.
Maya, who is in a relationship with Jacob's dad David, immediately regrets what she has done and tells Jacob that no one must ever know they have kissed.
Will Jacob tell anyone about what happened between them?
Cain is racked with guilt when Moira tells him he can't keep avoiding Debbie. He debates whether or not to confess all and tell Debbie the truth about Joe. Can Moira convince him it would be a terrible idea?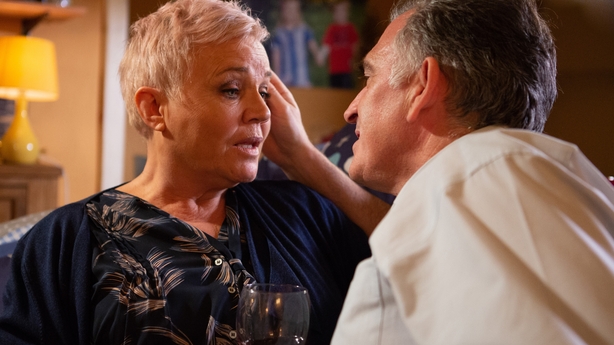 Brenda has been looking after her ex Bob's twins Cathy and Health as they've been sick.
When seeing the former couple back together again, the twins ask Brenda if she and their dad are going to get back together and Brenda feels sad about the situation.
Later, she and Bob cosy up on the sofa for a glass of wine. It's not long before Bob leans in for a kiss, will Brenda decide to try and give things another go?
Later, Doug is fuming when he sees Bob flirting with a group of women in the Woolpack. Angry over his treatment of Brenda and Bob's womanising ways, Doug confronts Bob who seems unrepentant.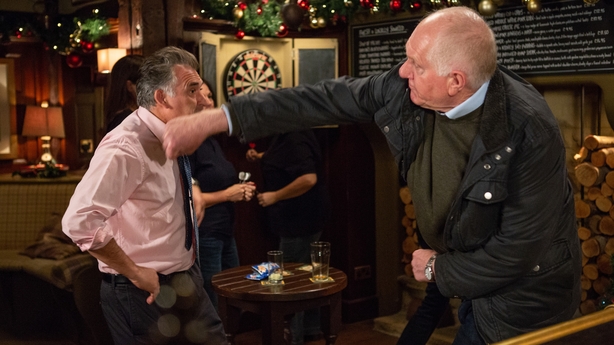 Doug can't control his rage and lashes out by punching Doug in the face...