This week on Emmerdale, Debbie is shocked when Joe dumps her out of the blue. The bombshell comes after Debbie's daughter Sarah told Joe to stay out of their lives.
Debbie's fortunes go from bad to worse when Sarah and her friends go joyriding in Joe's car. The police catch Sarah and bring her to the station where the detectives fire questions at her. However, Sarah, who has the genetic disease Fanconi Anaemia, falls ill and has to be rushed to hospital…
Doug is fuming after being conned by Terry. He loses the rag and ends up smashing a nearby police car and is taken away by the cops.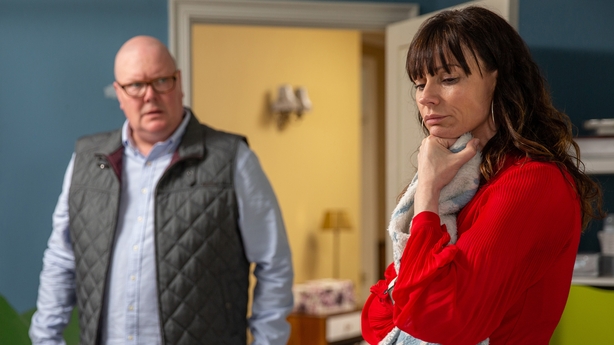 Chas is still hiding the truth about the baby scan from Paddy. She is struggling to hide her pain as Paddy excitedly plans her a baby shower with Marlon. Chas finally breaks down and tells Paddy the truth.
Elsewhere, the Spencers are still at a loss about missing Amelia and the search for her intensifies. With Amelia still at large, Dan is on a knife's edge and takes his frustrations out on DS Benton.
Daz is soon carted down to the station, has he got something to do with Amelia's disappearance?